News about grants, gifts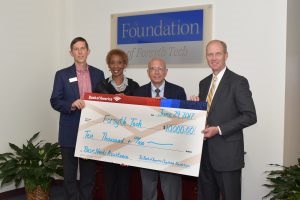 Forsyth Tech received a $10,000 grant from Bank of America Foundation to support Economic and Workforce Development programs.
The Golden Leaf Foundation awarded several Triad organizations and groups a total of $12.4 million on July 5th to support a variety of projects throughout the community.
Duke Energy committed $25,000 to The Boys & Girls Clubs of Durham and Orange Counties to support activities involving science, technology, engineering, and math.
Wicked Weed Brewing made a $75,000 donation to Asheville Area Habitat for Humanity.
News about people, groups
John Rex Endowment Board of Directors named Kellan Moore as the next president and CEO on June 30th.
A ribbon cutting ceremony was held in Wilmington to celebrate the phase one opening of 16 SECU Lakeside Reserve apartments and the welcoming of the facilities' first residents.
Journeymen Triangle held their annual TNT fireworks fundraiser sale this past week, with proceeds supporting boys in the Journeymen Triangle program.
Fayetteville Technical Community College announced that the College has been approved by the Department of Veterans Affairs to participate in the Yellow Ribbon G.I. Bill Education Enhancement Program.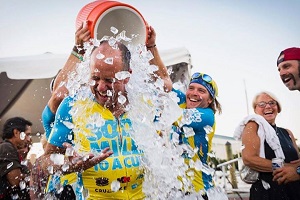 The two teams racing in 3,000 Miles to a Cure crossed the finish line in Annapolis, Maryland on June 27th in a race to raise money to beat brain cancer.
Virginia Jicha began her two-year term as the volunteer President of the North Carolina Parent Teacher Association.
On July 3rd, North Carolinian bicycle adventurers Andrew Arden and Joseph Farley embarked on a 3-week bicycle journey starting in Hamburg, Germany and ending in Paris, France to raise awareness and donations for refugees through Dorcas Ministries.
Children's Home Society is implementing a four-year strategic plan and realignment that will allow it to double the number of adoptions completed and the number of children served by family finding and enhanced foster care to permanency programs.
The Inter-Faith Council for Social Services named Anna K. MacDonald as Director of Development.
News about opportunities, initiatives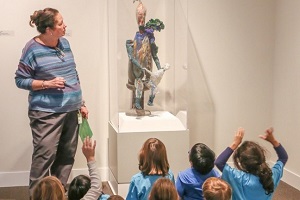 Registration is open for a free open house for prospective docents of The Mint Museum on July 13th.
Guilford Green Foundation is hosting GGF Takeover at Four Flocks and Larder on July 14th.
Chatham Conservation Partnership 10 year anniversary party will be held July 20th at the Chatham County Agricultural and Conference Center.
North Carolina State University's Association of Women Faculty is starting a summer reading circle, beginning on July 24th.
Activate Good is seeking volunteers for this year's 9/11 Day of Service.
The North Carolina Museum of Natural Sciences presents "No More Hidden Figures: STEM Diversity in the 21st Century" by Shaw University President Dr. Tashni Dubroy for free on Tuesday, July 18th.
Duke University's Office of Durham & Regional Affairs is now accepting applications for 2017 Community Care Fund grants. Nonprofits in Durham, Wake, and Orange counties are encouraged to apply, and applications will be accepted July 5th through August 2nd.
Blue Ridge Parkway Foundation invites guests to attend The Denim Ball on August 4th at Chetola Resort at Blowing Rock.
Student Action with Farmworkers will host an End of the Summer Celebration on August 5th at Power Plant at American Tobacco Campus.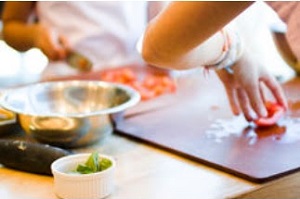 Durham Arts Council is inviting the community to their a l' ART Culinary Series sponsored by The Art Institute of Raleigh-Durham on July 29th and October 7th.
Registration is now open for the 2017 Conference for North Carolina's Nonprofits, "Embracing Uncertainty," being held in Concord September 13th-15th.
On July 14th Asheville Area Habitat for Humanity will dedicate six new Habitat homes in its McKinley neighborhood in Shiloh.
Guilford Green Foundation will host their Annual Granting Ceremony on July 20th.
The 32nd annual NC Watermelon Festival will be held in Historic Murfreesboro on August 2nd-5th.
Triangle Family Services is hosting the 7th annual Wake Up! With TFS event on September 14th at PNC Arena.
---
If you are interested in having your organization's news announced in the next News Bits, please send announcements or press releases to news@philanthropyjournal.com.