News about grants, gifts
TrueCar and AutoNation donated a 2018 Honda Ridgeline to Ret. U.S. Army Sgt. Michael Goodrich on May 18th.
The Boeing Company pledged $1.5 million to The National WWII Museum in New Orleans on May 21st.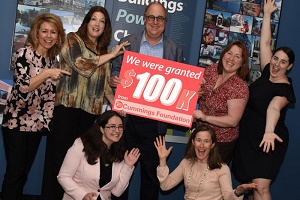 The Cummings Foundation will announce the complete list of grantees awarded $100K for 100 on June 7th.
On May 18th, Block.one made a $3 million commitment to the Department of Computer Science in Virginia Tech's College of Engineering.
A $5,000 donation from Petland Charities sponsored three graduates from Canine Companions for independence in the North Central Region.
Legacy Foundation awarded $167,000 in grants to nineteen local organizations in Northwest Indiana this spring.
The Academy of Motion Picture Arts and Sciences announced a donation to the Margaret Herrick Library and the Academy Film Archive from George Stevens, Jr. on May 21st.
Jesse Reiter of Reiter & Walsh ABC Law Centers donated over $20,000 to be divided across six unique programs at Michigan Medicine this week.
The Crohn's & Colitis Foundation has received a $3.3 million grant from The Leona M. and Harry B. Helmsley Charitable Trust to support IBD Qorus, the Foundation's flagship quality of care program.
News about people, groups
Parkland Health & Hospital System was announced as the recipient of the 2018 Vizient Supplier Diversity Award this month.
Cote Foundation began their live "Rest in Christ" Bible Study serious on May 18th.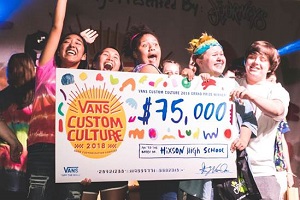 Vans named Hixson High School the grand prize winner of the ninth annual Vans Custom Culture art competition. Vans and its program partners awarded $75,000 towards the school's arts education program.
The Philadelphia Foundation announced Katherine Palozola, Ph.D, as the 2018 recipient of the Brody Family Medical Trust Fund fellowships for medical research in incurable diseases in early May.
Tuesday's Children added Dan Baumbach to its board of directors on May 22nd.
The 2018 Louie Awards took place on May 27th at Spin in New York.
Foundation Center launched a brand-new interface for their website, GrantSpace.org, on May 17th.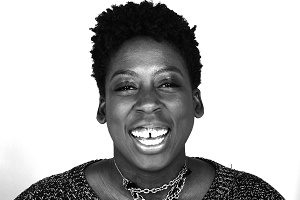 The Audre Lorde Project announced Cleopatra Acquaye-Reynolds as the new Program Director this week.
United Home Care's 24th Annual Dinner and Claude Pepper Awards was held May 17th in Miami, Florida.
Holly J. Humphrey was selected as the new president of the Josiah Macy Jr. Foundation this month.
Erica Czaja, Ph.D. was named Director of the Community Research Institute at the Johnson Center.
Ball Corporation collected 666,591 pounds of canned food and more than $76,000 during the "Let's Can Hunger!" food drive.
New Orleans Wine & Food Experience hosted Sunday Brunch Around the World on May 27th.
Learn Foundation Law began the "Advocacy & Lobbying: Rules for Public Charity Grantees of Private Foundations" course on May 21st.
Border Angels hosted Café Con Leche on May 25th.
"Evite Birthday Heroes" kicked off on May 17th.
The Boston Foundation hosted Equality & Equity: Advancing the LGBT Community in Massachusetts on May 24th.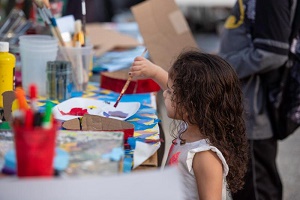 Riverzedge Arts block party was held on May 17th.
Bright Faces raised over $250,000 for their 1st Annual Charity Golf Tournament.
Village Enterprise and the African Wildlife Foundation announced a new partnership on May 21st funded by the Arcus Foundation to reduce poverty and to protect the endangered Bonobo population in the Lomako region of the Democratic Republic of the Congo.
The Getty Foundation announced the launch of The Paper Project: Prints and Drawings Curatorship in the 21st Century on May 21st.
Christopher Ranch is partnering with Elephants of Africa Rescue Society and the Monterey Zoo to launch a campaign to raise awareness and funds for elephant conservation and the greater development of Monterey Zoological Society.
Together Educating All Children in Hospitals (TEACH) announced its collaborative efforts with Holiday Heroes on May 22nd to bring TEACH's modules to the former's hospital parties.
News about opportunities, initiatives
The Institute for Women's Policy Research will host "Will the Robots Take Care of Grandma?" on June 14th at AFL-CIO in Washington, DC.
Prosperity Now's 2018 Prosperity Summit will be September 5th-7th at the Gaylord National Resort & Convention Center in Harbor, Maryland.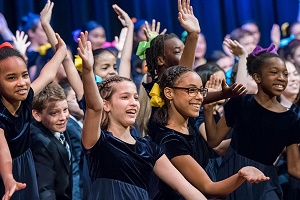 The Young People's Chorus of New York City's Spring Celebration is June 2nd.
The Islamic Scholarship Fund's National Film Grant Application is now open with a deadline of July 30th.
World of Animals will host Sunday Funday to benefit Red Paw Emergency Relief on June 3rd at Polanka Park.
Alaska Airlines and Lonely Whale announced the airlines' initiative to replace single-use, non-recyclable, plastic stir straws and citrus picks with sustainable alternatives in its airport lounges and on all domestic and international commercial flights starting July 16th.
The New York Academy of Medicine will honor Freda C. Lewis-Hall at its annual Gala on June 12th at Cipriani 25 Broadway.
Sierra Health Foundation will host "Race, Racism and Otherness" on May 22nd.
The 2018 Public Media Development and Marketing Conference will be held July 10th-13th.
Registration for Global Genes' 2018 Denim Dash is now open.
The 12th annual Day at the Zoo 5K Run and 1-Mile Fun Walk is being held at the Cleveland Metroparks Zoo on July 21st to benefit Wigs for Kids.
---
If you are interested in having your organization's news announced in the next News Bits, please send announcements or press releases to news@philanthropyjournal.com.