News about grants, gifts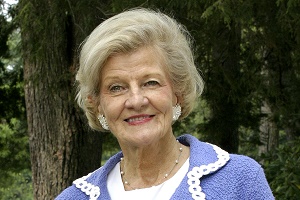 Camplify accepted a $20,000 People In Need grant from the Community Foundation of Western North Carolina.
Habitat for Humanity of Craven County received a $90,000 donation from the AARP and AARP Foundation to assist in local Hurricane Florence recovery efforts. The offering was part of a $635,000 AARP donation to various rebuilding and legal assistance efforts in North Carolina.
More than $3.5 million in grants and scholarships were awarded in the most recent fiscal year from the Community Foundation of Henderson County. The Foundation now hosts more than 550 charitable funds and trusts, with more than $108 million in assets, 95% of which are permanently endowed.
News about people, groups
Raleigh Chief of Police Chief Cassandra Deck-Brown will give the College of Humanities and Social Sciences spring 2019 diversity lecture titled, "The Importance of Inclusion and Diversity in Law Enforcement" from 5:00 to 6:30 PM on Thursday, February 7th, in Talley Student Union, Coastal Ballroom.
The North Carolina Coastal Land Trust recently conveyed the Salmon Creek property in Bertie County to the N.C. Division of Parks and Recreation, which will manage the site as the new Salmon Creek State Natural Area. The move ensures permanent protection of the property's significant natural, historic, archaeological and cultural resources.
Meredith Yuckman took the reins as Executive Director of The Hope Center at Pullen on December 13th. Meredith has served as the Program Coordinator for The Hope Center since 2014, and is an experienced administrator, developing and shaping programs that support at-risk youth for nearly 20 years.
David Menconi, a Raleigh-based writer of creative non-fiction, has been selected as the region's 2019 Piedmont Laureate During 2019, Menconi will appear at workshops, reading programs and speaking engagements throughout Durham, Orange and Wake counties.
Leslie Ann Jackson was named Vice President of the newly created Community Investment and Engagement Department at the North Carolina Community Foundation.
First Day Hikes offered at all of North Carolina's state parks on New Year's Day brought a record 3,859 people to join 57 guided hikes across the state. Mild, dry weather made the hikes more attractive than those in 2018, which were marred by rain and winter weather.
News about opportunities, initiatives
Get a concise analysis of the economic conditions and trends that may impact the business climate in Raleigh and the Triangle region at the Raleigh Chamber 2019 Economic Forecast on Thursday, January 10th at the Duke Energy Center for the Performing Arts. A continental breakfast will be served at 7 AM. The presentations will start at 8 AM.
SMASH! '19 takes place on January 30th, starting at 6:00 PM at the 800 Building at RTP Frontier..
Applications for the Bul through March 1st. The scholarship fund was created by Bulow W. Bowman in honor of how Bowman Scholarship Fund are now being accepteder mother, the late Bulow M. Bowman.
---
If you are interested in having your organization's news announced in the next News Bits, please send announcements or press releases to news@philanthropyjournal.com.