News about gifts, grants
Daniel Williams, a 17-year-old Boy Scout and a junior at Research Triangle High School, spent a Saturday morning filling 400 backpacks for men who completed Healing Transitions' long-term recovery program. Williams hopes to earn his Eagle Scout rank after completing the project. He is an active participant in Troop 399 with Soapstone United Methodist Church in Raleigh.
Foundation For The Carolinas received $30 million in combined gifts from BB&T, SunTrust and the SunTrust Foundation to address the growing deficit of affordable housing in Mecklenburg County. The Carolinas aims to raise $50 million from the private sector for the Charlotte Housing Opportunity Investment Fund – matching the $50 million bond referendum voters approved last November to increase the City of Charlotte's Housing Trust Fund.
Golden Corral has committed to a $2.5 million fundraising goal to support Camp Corral, a nonprofit that provides a free week of camp for children of wounded, injured, ill or fallen military service members. The fundraiser runs until June 2 throughout Golden Corral's nearly 500 restaurants nationwide.
Jersey Mike's Subs raised more than $167,000 for the Isabella Santos Foundation during its "Month of Giving" campaign in greater Charlotte. More than 8,000 14-inch subs were served by more than 550 team members throughout the "Day of Giving" in March.
Coastal Credit Union Foundation will make $200,000 in grants to build affordable homes in the Triangle. Habitat for Humanity of Wake County and Habitat for Humanity of Durham will each receive $100,000 to fund the construction of a home.
Durham Rescue Mission dedicated a second affordable student housing facility for homeless men who are continuing their education. The three-story brick has 54 beds, a recreation room, laundry room, study area, fully furnished kitchen and dining area.
News about people, groups
Croatan Institute welcomes Sharlene Brown as a Senior Fellow. Brown will led the Institute's Racial Equity, Economics, Finance, and Sustainability (REEFS) initiative and develop new projects to build financial health among low-income immigrants and communities of color. Previously, Brown was Executive Director of the Partnership for Responsible Financial Inclusion.
NC Child and NALEO Educational Fund released The Statewide Implications of Undercounting Latino Children. The report explores major factors that could thwart an accurate count of North Carolina residents and the distribution of critical funding for the state.
ArtsGreensboro is partnering with local businesses and organizations to raise awareness of the local arts scene during I HEART ARTS month. See full event list.
Families Together seeks volunteers for a variety of positions. See orientation schedule. Immediate needs include childcare for workshops, facilitators, presenters.
Winston-Salem Foundation welcomed Oscar Santos to the Foundation Committee. Santos is a senior vice president and Leadership and Professional Development Manager at BB&T and an active volunteer within the Latino community.
Multiple System Atrophy Coalition was named a "2019 Top-Rated Nonprofit" by GreatNonprofits, the leading provider of user reviews of charities and nonprofits. The MSA Coalition is the nation's oldest and largest nonprofit organization dedicated to support, education, research and advocacy for multiple system atrophy, a rare and devastating neurological disease.
News about opportunities, initiatives
North Carolina Community Foundation is accepting grants from nonprofits that serve general needs in the following counties: Moore, Randolph, and Wake. Most deadlines are in April and May.
Transcribe NC, a program developed by the State Archives of North Carolina, is recruiting volunteers to spend time helping transcribe its first project that include county draft board records of men drafted or enlisted during World War I. The collection also includes selected letters and soldiers' diaries. Learn more about how to volunteer time and talent.
Duke Financial Services Procurement is donating office and school related furniture and furnishing to area nonprofits from April through June between 9:30 a.m. and 10:30 a.m. on specific Mondays and Thursdays. A 501(c)(3) status letter must be presented unless previously submitted. Inventory changes daily. See surplus and storage program information.
AARP's Caregivers Summit: Navigating the Transitions in Life takes place this summer throughout North Carolina. Four conferences are available throughout the state: Durham (June 6th), Chapel Hill (August 20th), Lilington (September 13th) and Raleigh (October 29th). Hosts include Central Carolina Community College, Dementia Alliance of North Carolina, and Transitions GuidingLights. Registration strongly encouraged.
Triad Health Project seeks hosts for Dining for Friends parties to raise funds for vital HIV case management and prevention. Since its inception in 1990, Dining for Friends has raised over $4.7 million. See more how to choose a date, hosting or find a host.
Golden Corral will hold its ninth year annual fundraiser for Camp Corral from April 1 to June 2 throughout its nearly 500 restaurants nationwide. Camp Corral is a nonprofit founded initially by Golden Corral that provides a free week of camp for children of wounded, injured, ill or fallen military service members.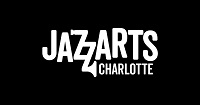 Jazz Arts Initiative is now JazzArts Charlotte. As part of its year-long 10th anniversary celebration, the non-profit organization completed a rebranding exericise with plans for continued growth and expansion of its jazz music and education programs.
Baptist Children's Homes is hosting Saturday "Friends of Children" workdays at its statewide locations in the spring and fall. All types of projects are available during a day of fellowship, work and food. Free lunch is served and tours are available. See schedule and registration information.
News about upcoming events
4.9.13 North Carolina Early Education Coalition welcomes participation in Strolling Thunder: A Think Babies™ NC Advocacy Day to call attention to what babies and families in North Carolina need to thrive. The event takes place from 10:00 a.m. to 1:00 p.m. at Halifax Mall at the North Carolina General Assembly. Registration.
4.10.19 North Carolina Center for Nonprofits hosts "White Supremacy Culture: Treachery and Transformation," part of the center's webinar series on Walking the Talk: Equity, Diversity, and Inclusion in North Carolina Nonprofits from 1:00 p.m. to 2:30 p.m. Registration: $35 for members, $50 for the public.
4.12.19 Durham Rescue Mission seeks 1,500 Easter Baskets for Triangle's At-risk Children. Pre-made baskets may be delivered to Mission's Center for Hope by Friday, April 12th.
4.13.19 Rebrand NC Education presents the latest series in Shifting the Conversation at 5:30 p.m. at the Morehead Planetarium and Science Center. The theme is Woke Has No Color: Culturally Relevant Pedagogy in Science Centers From A Black Feminist and White Male Perspective. Todd Boyette and Crystal Harden, who both work in director positions at the planetarium, will present personal and professional challenges side-by-side to help stakeholders better understand the struggles and perspectives facing students in classrooms across the state, particularly in regards to STEM careers. Registration is $10 and open to the public.
4.18.19 City of Raleigh's Fair Housing Hearing Board and the Fair Housing Project of Legal Aid of North Carolina will host the 16th Annual Raleigh Fair Housing Community Conference. Freedom from Humiliation is the theme and Rev. Dr. William J. Barber II is the keynote speaker. Registration is open to adults 18 and older and includes breakfast and lunch.
4.20.19 Emily K Center hosts a free College Expo from 1:30 p.m. to 5:00 p.m. Over 50 colleges will be in attendance. High school students, teachers, administrators, and parents of students who are interested in pursuing postsecondary opportunities are encouraged to attend. Registration.
4.25.19 Frankie Lemmon School & Developmental Center hosts its 2nd annual Bright Futures Breakfast 8:30 a.m. at North Ridge Country Club in Raleigh. Registration. Event if complimentary. Registration required.
4.25.19 IntraHealth International hosts their annual SwitchPoint conference at the Haw River Ballroom in Saxapahaw April 25th and 26th. Keynote speakers include: Leah Borromeo, Disobedient Films and Toyin Saraki, The Wellbeing Foundation Africa. Discounts rate available for groups of 10 or more. Registration is open.
4.26.19 Me Fine Foundation hosts Music for Me Fine, a benefit concert featuring New Reveille at The Stockroom at 230 in Raleigh. Proceeds benefit families whose children are receiving care at Duke, UNC, or WakeMed Children's Hospitals. Doors open at 7:00 p.m. Music at 8:00 p.m. Sponsorships and tickets are available.
4.27.19 Special Olympics North Carolina hosts 2019 Plane Pull at 8:00 a.m. at the UPS tarmac at Raleigh-Durham International Airport. Five-person teams can test their strength against other teams competing to see which one can pull a 30,000-pound regional jet 25 feet.
4.29.19 The Carolinas Planned Giving Conference takes place April 29th through May 1st at the Kanuga Center in Hendersonville, NC. Co-hosted by the NC Council of Charitable Gift Planners and the SC Planned Gift Council, the conference keynote speaker is Dr. Eddie Thompson. Registration is open.
4.30.19 AFP Triad Chapter hosts Ethics and Social Media – Tips to Avoid a Social Media Crisis at 11:30 a.m. to 1:00 p.m. at the Paul J. Ciener Botanical Garden in Kernersville. Monty Hagler, CEO RLF Communications, will present tools and best practices in social media. Registration: $15 (member) and $25 (non-member).
5.1. 19 Winston-Salem Foundation hosts 2019 Centennial Community Luncheon at the Benton Convention Center from 12:00 p.m. to 1:30 p.m. The program will highlight the Foundation's past accomplishments, present direction, and future aspirations for the community while celebrating 100 years of philanthropy. Open seating is $25 per person. Reservation deadline is April 22nd.
5.4.19 The Community Housing Coalition of Madison County presents Madison MayFest: A Night at ReClaim, fundraiser in downtown Marshall from 6:00 p.m. to 9:00 p.m. A historic warehouse will be staged to resemble a 20th century social club. Tickets range from $65 to $80. See registration details.
5.4.19 Make A Wish Central and Western North Carolina hosts its Kentucky Derby Classic at High Caliber Stables in Greensboro. Purchase sponsorships and tickets.
5.4.19 Junior League of Raleigh hosts its 2019 Touch-A-Truck fundraising event from 9 :00 a.m. to 1:00 p.m. at the Spring Hill Lot near Dorothea Dix Park in Raleigh. Presented by Johnson Lexus, the event includes a low-sensory hour for those sensitive to lights and loud noises. The Colgate Bright Smiles, Bright Futures mobile dental van will host free youth dental exams offered by Falls Family Dental. Proceeds from Touch-A-Truck will benefit the Junior League of Raleigh's BackPack Buddies program, which feeds children from food-insecure families in Wake County. Discounted $6 tickets and family packages are now on sale now.
5.09.19 The Barnabas Network hosts Chair Affair from 6:00 p.m. to 9:00 p.m. at The Colonnade at Revolution Mill. Event features cocktails, creative food, and five chair-themed raffles. Tickets: $75 and raffle tickets are $50.
5.09.19 Create Good Conference takes place May 9th and 10th at Durham Arts Council. Tickets: $175 two-day, $90 one-day. Keynote speaker: Barbara Pena, Director of Strategic Partnerships at RAICES in Texas.
5.15.19 Shift NC hosts Diving Below the Surface: Exploring the Depths of Adolescent Sexual Health in Greensboro on May 15th to May 17th. See session and registration information.
5.16. 19 Benevolence Farm hosts Second Chance Dine & Dance from 6:00 p.m. to 9:00 p.m. at the Haw River Ballroom in Saxapahaw. Benevolence Farm provides housing and employment to women as they transition from prison back into society. Tickets range from $15 (dance only) to $45 (dinner and dance).
5.17.19 The NONPROFITS STRONG Summit will feature Zainab Baloch, ZB, a former and future Raleigh City Council Candidate and founder of YAP!, Young Americans Protest, which provides local avenues for young people to bear witness to policy decisions and pursue accountability through voting and and action through technology. This year's summit takes place at the NC State's McKimmon Center for Extension & Continued Education in Raleigh.
05.29.19 Junior League of Raleigh will host a Women in Public Service Panel at 7:00 p.m. at the Julia Jones Daniels Center for Community Leadership. Attendees will hear from influential state and community leaders including Raleigh Mayor Nancy McFarlane, State Auditor Beth Wood, N.C. Supreme Court Associate Justice (Retired), Barbara Jackson, and WCPSS Superintendent Cathy Moore. Free and open to the public.
---
If you are interested in having your organization's news announced in the next NC News update, please send announcements or press releases to news@philanthropyjournal.com.