News about grants, gifts
PwC Charitable Foundation, Inc. will grant $1.2 million to the Student Veterans of America to help fund a research initiative aimed at helping service members with decision making and $1 million to Team Rubicon Global to support Team Rubicon Global's Mobile Training Team.
The Sangreal Foundation donated $10 million in a matching gift to the Global Wildlife Conservation (GWC) which will vastly boost GWC's mission of conserving the diversity of life on Earth.
Experian® is pledging $750,000 to Chapman University to help research in Machine Learning by creating the Experian Assistant Professorship in Machine Learning.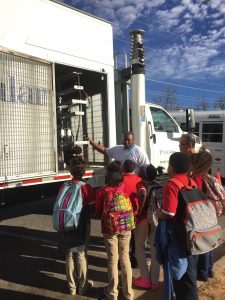 U.S. Cellular is providing a $1.3 million national commitment to Boys & Girls Clubs of America and National 4-H Council which will K-12 Science, Technology, Engineering and Math opportunities to youth.
Taube Philanthropies provided a $10.1 million gift to the Magnes Collection of Jewish Art and Life at the University of California, Berkeley which will enable the University to acquire works of the artist and illustrator Arthur Szyk. The grant is the largest single monetary gift to acquire art in the history of University of California, Berkeley.
Citizens Bank provided $1.4 million in contributions to 80 nonprofit to mark the start of National Financial Literacy Month. The grants are aimed at helping teaching financial literacy in various communities.
HomeAid America received a $50,000 grant from Mohawk Industries to help HomeAid America's programs to build housing and other facilities for homelessness service providers and undertake community outreach activities to provide facility renovation or operational assistance for the programs of these service providers.
CCM Hockey with the help of New York Islanders Legend Pat LaFontaine and Brooklyn Sports & Entertainment donated more than $30,000 worth of hockey equipment today to Madison Square Boys & Girls Club in Brooklyn, N.Y.
The Eisner Foundation is awarding a total of $1,508,200 via eight grants to support inter generational programs that address inequality and injustice.
News about people, groups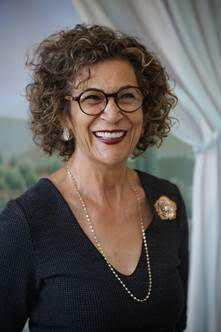 Soraya Nazarian, a sculptor and the co-founder of the Y&S Nazarian Family Foundation, received the Shamsi Hekmat Achievement Award, 2017 from the Iranian Jewish Women's Organization of Southern California.
The Kuni Foundation hired Angela Hult as executive director where she will help the foundation in its fight against cancer help the foundation's support for cancer research.
Ellen Pao and Steven Wolfe Pereira have joined the Board of Directors for the Level Playing Field Institute where they will help the institute in its mission to help underrepresented and low-income students of color in education.
HandBid is collaborating with the Purple Heart Foundation to let Purple Heart Foundation use the HandBid platform to connect with bidders on-site at the Hooters Augusta FanFest. The collaboration is aimed at maximizing revenue for those who have served the nation.
The Noguchi Museum selected John Pawson and Hiroshi Senju as recipients of the 2017 Isamu Noguchi Award. The award is presented to those who share Noguchi's spirit of innovation, global consciousness, and commitment to East/West cultural exchange.
Beatrice Kahn was elected to serve as president of the Board of Directors of the National Council of Jewish Women (NCJW) where she will help NCJW in training, educating, and working with advocates across the nation.
NBC and Comic Relief Inc. are having Chris Hardwick host "The Red Nose Day Special"on May 25th at 10 PM. The special is part of a night of Red Nose Day-themed programming which is aimed at raising awareness and money for children in poverty.
The Council on Foundations will host their 2017 Annual Conference Leading Together in Dallas, Texas April 23 to April 26.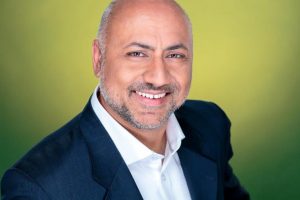 Help For Children (HFC) is launching its latest affiliate, HFC BVI, which will help address and work on projects on the issue of child abuse.
Blackbaud, Inc. promoted Jagtar Narula to senior vice president of corporate strategy and business development. Mr. Narula previously was the leader of corporate financial planning and analysis, and investment strategy for Blackbaud.
The National Ataxia Foundation promoted Joel Sutherland, former national director for development of the foundation, to the position of executive director where he will help fulfill the foundation's purpose to support promising Ataxia research and provide vital programs and services for people with Ataxia and their families.
The Pacific School of Religion was designated as a Changemaker Campus by Ashoka U for the school's position as a leader in social innovation education.
SC Johnson announced Shawn Andree, Cindy Croom, Donna Donahue, Sarah Fuller, Timothy Gechter, Ginger Guess, Cori Kennedy, Marie Lovrien, Anna Popova, Elizabeth Price, Terry Rouse, and Justin Russell as winners from its first nationwide sweepstakes to commemorate the company's 25th Annual Sustainability Report.
News about opportunities, initiatives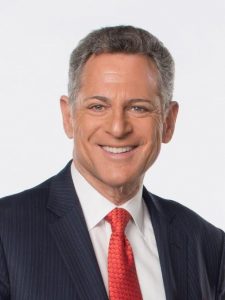 Bloomingdale School of Music
is holding its annual benefit titled "Notes from 108th Street" of whose proceeds will benefit students with scholarships and financial aid. The event will be held on May 8th in New York City and will be hosted by WABC News anchor Bill Ritter.
Big Daddy Carlos is presenting the first annual Ocean Aid benefit concert on April 30th in Honolulu, Hawaii. The event will benefit the
Love the Sea
organization which is works to raise awareness and help free the oceans of plastics and other pollutants.
Lane Bryant
launched newest campaign titled "Inspired to Give" which is aimed to benefit the
Nationwide Children's Hospital
by raising donations and awareness for the hospital and its services via a variety of initiatives in stores and online.
Lincoln Financial Group
is launching an integrated, business-wide campaign aimed at empowering women to take control of their personal and financial futures by creating awareness, supporting local communities, and engaging consumers, advisers, and employees on various topics.
Foundation Center
is launching a new
website
which is a free resource designed to track, inform, and inspire ocean conservation philanthropy around the world.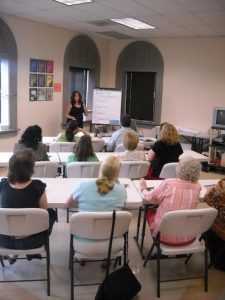 The Community Chest
is holding a workshop titled "Negotiation, Compromise and Conflict Resolution" which will entail on how to deal with conflict in daily life. The workshop will be presented by Dr. Alex Redcay and will take place on May 10th in Englewood, New Jersey.
Fowling For Food
is holding an event on April 28th in Hamtramck, Michigan which will include Fowling, raffles, pin challenges, and more to benefit hungry families in the area.
Baltimore Gas and Electric Company
(BGE) is accepting
applications
until May 16th for the 2017 Green Grants program for nonprofits in the BGE service area that focus on conservation, education, energy efficiency, pollution prevention and community engagement.
---
If you are interested in having your organization's news announced in the next News Bits, please send announcements or press releases to news@philanthropyjournal.com.