News about grants, gifts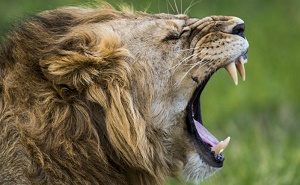 The Lion Recovery Fund, which directs strategic grants to the most effective projects by vetted partners that can recover lions and their landscapes, received a $1 million commitment from the Leonardo DiCaprio Foundation on September 25th.
The SunTrust Foundation announced the 30 nonprofit winners of its second annual Lighting the Way Awards. Each winning organization will receive a grant, with a total of $800,000 awarded, to support its work promoting financial well-being in its communities.
An anonymous foundation recently awarded RedRover a $433,000 grant in support of the RedRover Relief Domestic Violence Assistance Program. This grant will allow the organization to offer more financial assistance for its Safe Escape program, increase its Safe Housing grant amounts, and launch a pilot program.
St. David's Foundation will present its Opportunity Grants totaling almost $1 million at a special announcement event on November 9th at Foundation headquarters in Austin. These grants, each ranging from $80,000 to $100,000, are aimed at providing funding for transformative new approaches to addressing health needs across Central Texas.
Common Threads received a $1 million grant from the USDA's Supplemental Nutrition Assistance Program – Education to bring nutrition education to Texas' six largest counties. This expansion will help the organization bring health and wellness education to over 42,000 individuals across Texas this school year.
Medical Teams International received two grants from the State Department's Bureau of Population, Refugees and Migration totaling nearly $3 million to "improve the health status of refugee populations and host communities in Southwest Uganda as well as the South Sudanese refugees in the West Nile region of Uganda."
News about people, groups
Blackbaud and The Resource Alliance recently formed a three-year partnership to develop content and collaboration opportunities that address the needs of the global social good community.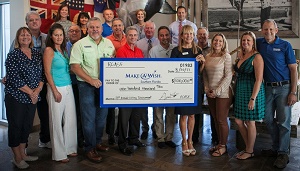 With the contributions of local roofing contractors and associate members, the Roofing Contractors Association of South Florida (RCASF) was able to donate $100,000 to the Make-A-Wish Foundation, making RCASF the largest non-corporate contributor to the foundation.
Johns Hopkins All Children's Hospital welcomes new officers to its two community boards for the hospital and foundation. The Hospital Board of Trustees is led by Sandra Diamond, partner at Williamson, Diamond & Caton Law Firm, and the Foundation Board of Trustees is led by Courtland James, EVP, Eagle Asset Management.
The Poetry Foundation appointed two new board members, Eugene Y. Lowe, Jr., assistant to the president of Northwestern University, and Angel Ysaguirre, executive director of Illinois Humanities, to the Poetry Foundation Board of Trustees.
NewYork-Presbyterian Morgan Stanley Children's Hospital has opened The Vivian and Seymour Milstein Family Infant Cardiac Unit. The new 17-bed unit is solely dedicated to infant cardiac care (0-3 months old) and is the first of its kind in the United States.
On September 27th, the Council on Foundations released a statement from President and CEO Vikki Spruill regarding the tax reform framework unveiled by President Trump and congressional leaders.
Gleaners Community Food Bank of Southeastern Michigan's 12-week 2017 Hunger Free Summer campaign provided over 2.4 million meals to southeast Michigan's hungry children. Citizens Bank, Ford Motor Company Fund, and other donors matched donations throughout the campaign.
For the fifth and final year, The Springs Close Foundation in South Carolina celebrated its Fabric of the Community Awards on September 20th, honoring three notable S.C. recipients with a $10,000 donation each toward their continuing philanthropic work.
News about opportunities, initiatives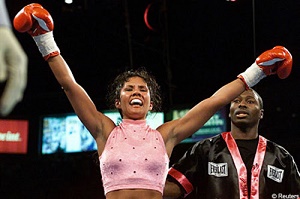 World champion boxer Mia St. John is raising suicide and mental health awareness through her new program that teaches boxing to the homeless. The Mia St. John Foundation's boxing rehabilitation program provides physical and mental health benefits and teaches focus to help get people off the streets.
MoneyKey's new Key Thinkers Scholarship awards a $2,500 scholarship to one eligible recipient once every academic term to help provide financial assistance to students who demonstrate outstanding academic achievement.
Registration is open for the Islamic Scholarship Fund's 2017 Annual Banquet, which will take place in the Bay Area on October 28th.
The first edition of the Nonprofit Tech for Good and Public Interest Registry's Global Trends in Giving Report is now available. The report summarizes donor data across six continents about how online and mobile technology affects giving, and it explores the impact of gender, generation, and ideology upon giving and volunteerism.
The National Audubon Society, along with five other non-governmental organizations, participated in the drafting of the 1944 Water Treaty expansion to provide years of certainty for water users in the U.S. and Mexico dependent on the Colorado River, paving the way for collaborative conservation efforts that protect people and birds.
Registration is open for theREGISTRY Bay Area's 14th Annual Business Awards Luncheon on October 19th in Oakland, California. Honorees include Valerie Lewis for the Chairman's Award, Erik Moore for Oscar Coffey Entrepreneur of the Year, and Brandon Nicholson, Ph.d for Start Up Business of the Year.
The Nonprofit Learning Lab will host an Online Nonprofit Conference on October 30th. All 6 sessions will be recorded, and attendees will receive recordings and materials from all the sessions taking place during the online institute.
The Love Lost, Miami project will be open through December 7th-10th during Art Basel 2017. Love Lost is an annual exhibit that shines a spotlight on the stories of loss that live in people's own backyard though personal artifacts and their accompanying stories.
---
If you are interested in having your organization's news announced in the next News Bits, please send announcements or press releases to news@philanthropyjournal.com.