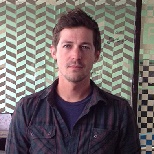 Special to the Philanthropy Journal
By Gary Wohlfeill
#GivingTuesday and the holiday season. We all know that this is the biggest time of the year for those in the giving space. Not only that, but we also happen to think that it's the best time to try out social fundraising for yourself to see just how powerful it can be.
Social fundraising, by our definition, is how your supporters these days want to engage with your cause, make it their own, and show the world how they care and give back. All through the megaphone of their mobile device and social networks.

How would you try out social fundraising? There are a few things you could test out this season.
Enable peer-to-peer fundraising in your campaigns, especially campaigns on #GivingTuesday.
Enable an optimized social sharing flow around your campaign story, campaign supporter actions especially during donation. On CrowdRise we call ours Social Amp.
Successfully communicate to your supporters that when they share and lend their voice it provides a real and tangible value to your organization.
So, let's say you're interested. Why is #GivingTuesday and the holiday giving season a really good time to give social fundraising a try?
#GivingTuesday
#GivingTuesday is basically the biggest social fundraising experiment ever created. It embodies exactly what social fundraising stands for and is designed to achieve. It's a global day of giving designed to be fueled by the power of social media and collaboration and it's quite possibly the best proof that social fundraising works. And, works really, really well.
It stemmed from the idea that along with the heavily consumerized days of Black Friday and Cyber Monday, there is a whole other part of our psyche that craves the opportunity to share with others what we really connect to that helps drive our belief system. It didn't succeed because there was a huge marketing push backed by millions of dollars or an ad campaign that went viral. It succeeded because it struck a nerve with the world and filled a gap in what we were doing with our voices and pocketbooks during this time of year. It allowed us the opportunity to show the world that we are a part of something else, something much bigger, that's more deeply connected to who we really are and how we want to give, share, and support the causes we love.
For an nonprofit, that means more chances to spread your reach and get more donations. If people are already giving, sharing, and hashtagging around #GivingTuesday, make sure you're a part of the conversation. Why? Because #GivingTuesday is centered around what people are doing and what they care about. So making sure your supporters are engaged and encouraged to start the conversation with their network of friends and family can go a really long way/
Now if that isn't a big enough reason right there…
We're guessing you're already doing something over the holidays
We're not reinventing the wheel here telling you that the holiday season and #GivingTuesday are huge to nonprofits. We're even betting that you're already planning a pretty big campaign around this time of the year with that notion mind.
So, if the holiday season is so huge for you, and you're already planning on reaching out to your network, why not incorporate social fundraising? From our perspective, if you're leaving social fundraising out of your holiday strategy, then you're leaving money on the table.
Don't necessarily remove anything from your current strategy – just to get the most out of it by adding social fundraising. Remember social fundraising is when your passionate supporters spread your mission, ask for donations on your behalf, and are sharing with the world why they support your cause. It doesn't take any extra bandwidth or resources on your part, all it takes is an adjustment in the way you talk to your supporters, or how you answer the question 'What else can I do to help?" Now, you have a really good answer.
Which brings us to our next point. We've heard over and over again from nonprofits that they don't really know how to answer that question. How can they go beyond the donation? When you share with your supporter the value that their share, donation, and general tone about your organization has, it goes along way. Think about how a company like Yelp uses trusted reviewers to recommend new restaurants. People trust people. So, in essentially the same way, when your supporter reaches out to their friends and family and asks them to give or even take notice about your cause, the results are extraordinary.
Everyone wants in
By incorporating social fundraising into your mix this time of year, you're able to tap into a huge sample size of supporters just waiting to tell the world about your cause. Like we said above, with such a heavy emphasis on consumerism at this time of year, people tend to crave a reason to share with the world what they really care about. And with 31% of annual giving happening in the month of December, you know that the number of people looking for a place to support is amplified tremendously over this time of year. So, make sure to really tap into your eager network and focus not only on giving, but looking for supporters, sharers, and influencers. With such a big group looking for something to back during the holidays, it's a great opportunity to use the megaphone effect of social fundraising to increase your reach and donation volume.
The key is in the platform you're using and in the messaging you're sending out. You've got to make sure you're using a platform that has social fundraising capabilities completely ingrained into the product. In addition, you have to create a messaging strategy on email, campaign updates, and social, that allows and encourages your supporters to use their own voice and their own narrative to connect more deeply on a personal level. When they take your story and make it their own, then share it to their network, that's when the magic of social fundraising really happens.
By harnessing the power of the giving season and really creating opportunities for your supporters to take their love of your cause #BeyondTheDonation, you're opening up a whole new world. Get out there this holiday season and make sure social fundraising is a part of your mix. You've got nothing to lose and a whole lot to gain.
---
Gary Wohlfeill is the director of Brand & Marketing at CrowdRise. He works with partners to develop highly engaging fundraising campaigns and leads the marketing team in developing the CrowdRise brand. Gary has been named as having the "third best haircut of people under 6 feet tall at CrowdRise" and hopes one day to slip to fourth.