News about gifts, grants
U.S. Department of Veterans Affairs and Sanford Health will provide pharmacogenetic testing to U.S. veterans at no cost to the veterans through a donation-funded program as part of a partnership to improve patient care and lower costs related to adverse reactions to medications. The program launches this year at a pilot site in Durham, where cancer survivors will be enrolled, with plans to expand to up to 250,000 U.S. veterans at 125 sites by 2022.
Columbus County Community Foundation awarded $56,000 in recovery grants from the North Carolina Community Foundation Disaster Relief Fund to support the long-term recovery of the local community from Hurricane Florence.
The North Carolina Providing Access to Capital for Entrepreneurs and Small Business Act (NC PACES) hit an important milestone: the first issuer reached its minimum offering amount. Boone-based 180 Float Spa, raised nearly $20,000, far exceeding its starting goal. The Local Public Offering option offers more flexibility for North Carolina businesses that want to raise under $250,000. It was designed to help small businesses seeking to grow local economies across the state.
News about people, groups
N.C. Division of Parks and Recreation named Colleen Bowers superintendent of Carvers Creek State Park in Cumberland County. Bowers' leadership at the state park earned an award for her team in 2018 for excellence in environmental management using prescribed fire.
Southern Coalition for Social Justice named Kareem Crayton, J.D., Ph.D. as permanent Executive Director. Dr. Crayton has served as interim director since January 2018. His work in law and political science explores the relationship between race and politics in representative institutions.
The National Inclusion Project is promoting nine local celebrities and community leaders that will be perform at the Southern Women's Show on April 13th in Dancing Like the Stars, a fundraiser. The event is modeled after the popular dance television show, but with a philanthropic twist, as the National Inclusion Project raises money to bridge gaps for children with disabilities in social and recreational settings.
NC's Department of Information Technology, in partnership with The William & Ida Friday Institute for Educational Innovation at North Carolina State University, released The Homework Gap in North Carolina. The report provides communities with strategies to bridge the homework gap that occurs when students are assigned homework that requires internet access but lack an internet connection at home.
V Foundation for Cancer Research and Braswell Family Farms will provide riders and volunteers with breakfast at the Victory Ride to Cure Cancer, a one-day charity cycling event in Raleigh benefiting the V Foundation. Hard boiled eggs from the farm will be available throughout the course to fuel cyclists.
News about opportunities, initiatives
North Carolina Community Foundation has a wide variety of community grants available from grantors in following counties: Alleghany, Ashe, Bertie-Hertfor, Brunswick, Chowan, Craven, Franklin, Lee, New Hanover, Northern Albemarle Montgomery, Vance, and Yadkin. Most deadlines for submission are in April.
Western Governor's University and United Service Organizations of North Carolina formed The Military Service Scholarship, a new program valued at $2,500 for each of eight deserving members of the North Carolina military community. Scholarships are awarded based on candidate's academic record, readiness for online study, and current competency. Apply by May 31st. See information on scholarship details.
Activate Good has full scholarship opportunities for teens interested in volunteer service hours and leadership experience this summer. Teens Change the World! is a week-long service and leadership experience to give teens the opportunity to volunteer with different nonprofits, learn about a variety of local causes, hear from social impact experts, and pitch their ideas for a social impact project to business and community leaders. Applications being accepted now.
Triangle Nonprofit & Volunteer Leadership Center is offering a professional coaching program to help nonprofits improve volunteer programs to best serve their mission. With a training grant from Gov. Cooper's Office, the Service Enterprise Diagnostic Plus (SED+) program costs $100 for NC nonprofits and those involved in disaster recovery services receive priority. Registration required.
Legal Aid of North Carolina is accepting applications for the Witness for Justice Program for The Farmworker Unit, a statewide project designed to provide high quality civil legal services to address the special legal needs of migrant and seasonal farm workers in North Carolina.
The Windgate Museum will fund $5,000 stipends for interns institutions around the country, including the Asheville Art Museum. Interns will work under the direction of curators or directors in contemporary craft collections, and programs.
Borderless Friends Forever, a Cary-based nonprofit that brings foreign exchange students to the United States, seeks volunteer host families for exchange students. See information on being a host family.
News about upcoming events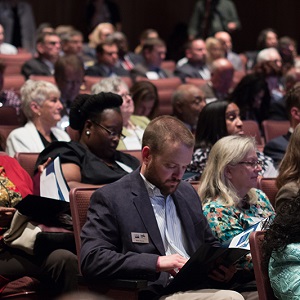 3.26.19 NC Rural Center hosts Rural Day at the Raleigh Convention Center. Advocates across the state will discuss issues facing rural communities and engage with leaders about solutions. Register for convocation, legislative roundtables, and celebratory reception.
3.28.19 WakeUP Wake County hosts The Value of Public Education: More Than Just Test Scores with keynote speaker Dr. Helen F. Ladd, co-author of "Educational Goods: Values, Evidence, and Decision-Making." This forum takes place at the Contemporary Art Museum (CAM) in Raleigh from 7:00 p.m. to 8:30 p.m. Registration is free and open to the public.
3.29.19 The Collider presents Climate City Expo: Exploring Innovative Climate Solutions & Business Opportunities in Asheville: March 29th to April 7th. The event offers professional and experiential tracks for individuals to explore innovation at the forefront of climate adaptation and resilience.
3.30.19 Jazz Arts Initiative invites Wynton Marsalis to unveil a new name, logo and arts programs in celebration of the organization's 10th anniversary in Charlotte at 11:00 a.m. at LaCa Projects Gallery.
3.30.19 Marbles Kids Museum will open it's latest exhibit, River Play-Way, promoting the Neuse River, at 9:00 a.m. Attendees can spot native species of plans and animals, "splash" with a fish, build a beaver damn, be a River Ranger, and take a ride down the slide. The exhibit is the result of a $99,500 grant, part of the Water Resources Fund, a $10 million commitment from Duke Energy.
4.1.19 New America's Better Life Lab, a nonpartisan initiative on creating a better work-life balance, will host the first Family Forward Summit at the RTI International Horizon Building from 10:00 a.m. to 2:00 p.m. Keynote speaker: Brigid Schulte , author of Overwhelmed: Work, Love & Play when No One has the Time.
4.5.19 Danville Regional Foundation hosts Dr. Robert Putnam at the foundation's Speaker Series event at the Institute for Advanced Learning & Research in Danville. Putnam will discuss his recent book, Our Kids: The American Dream in Crisis, at 7:30 a.m. Event is free and open to the public. Reservations required.
4.7.13 Activate Good hosts National Volunteer Week. Members of the public can sign up with nonprofit organizations to assist at an Easter cookout, clean out a barn, pack hygiene kits for the homeless, and more. See volunteer opportunities.
4.9.19 United Way of Alamance County hosts "Spirit of Alamance" at Front Street Methodist Church in Burlington from 11:30 a.m. to 1:00 p.m.
4.10.19 North Carolina Center for Nonprofits hosts "White Supremacy Culture: Treachery and Transformation," part of the center's webinar series on Walking the Talk: Equity, Diversity, and Inclusion in North Carolina Nonprofits from 1:00 p.m. to 2:30 p.m. Registration: $35 for members, $50 for the public.
4.12.19 Durham Rescue Mission seeks 1,500 Easter Baskets for Triangle's At-risk Children. Pre-made baskets may be delivered to Mission's Center for Hope by Friday, April 12th.
4.13.19 Rebrand NC Education presents the latest series in Shifting the Conversation at 5:30 p.m. at the Morehead Planetarium and Science Center. The theme is Woke Has No Color: Culturally Relevant Pedagogy in Science Centers From A Black Feminist and White Male Perspective. Todd Boyette and Crystal Harden, who both work in director positions at the planetarium, will present personal and professional challenges side-by-side to help stakeholders better understand the struggles and perspectives facing students in classrooms across the state, particularly in regards to STEM careers. Registration is $10 and open to the public.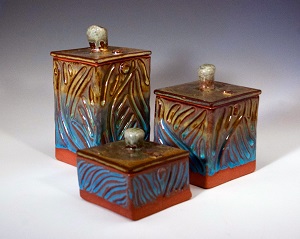 4.13.19 Potters of the Piedmont Pottery Festival takes place at the Leonard Recreation Center in Greensboro from 10:00 am to 4:00 pm. Attendees can meet more than 50 potters from NC, SC and VA. Festival sponsors include: Earthworks Pottery, Mary Wells, Greensboro Parks and Recreation Dept., Center for Visual Artists, Triad City Beat, Cheesecakes by Alex, First Carolina Delicatessen, and Greensboro Urban Ministry. Free and open to the public.
4.18.19 City of Raleigh's Fair Housing Hearing Board and the Fair Housing Project of Legal Aid of North Carolina will host the 16th Annual Raleigh Fair Housing Community Conference. Freedom from Humiliation is the theme and Rev. Dr. William J. Barber II is the keynote speaker. Registration is open to adults 18 and older and includes breakfast and lunch.
4.25.19 IntraHealth International hosts their annual SwitchPoint conference at the Haw River Ballroom in Saxapahaw April 25th and 26th. Speakers include Fati Abubakar, a documentary photographer and health worker in Nigeria. Discounts rate available for groups of 10 or more. Registration is open.
4.27.19 Wings Over Wayne Air Show takes place in Goldsboro on April 27th and 28th at Seymour Johnson Air Force Base. The Thunderbirds, the premier Air Force jet demonstration team, will conduct aerial displays from 11:00 a.m. to 4:30 p.m. Event admission is $10 and includes a family-friendly expo and Kid's Zone. Tickets are limited.
4.27.19 Planet Fitness hosts Socks & Undie 5K Rundie & Kids Fun Run on Saturday, April 27th at Dorothea Dix Park in Raleigh. Note in the Pocket is the race benefactor. Registration information.
4.29.19 The Carolinas Planned Giving Conference takes place April 29th through May 1st at the Kanuga Center in Hendersonville, NC. Co-hosted by the NC Council of Charitable Gift Planners and the SC Planned Gift Council, the conference keynote speaker is Dr. Eddie Thompson. Registration is open.
5.17.19 The NONPROFITS STRONG Summit will feature Zainab Baloch, ZB, a former and future Raleigh City Council Candidate and founder of YAP!, Young Americans Protest, which provides local avenues for young people to bear witness to policy decisions and pursue accountability through voting and and action through technology. This year's summit takes place at the NC State's McKimmon Center for Extension & Continued Education in Raleigh.
05.29.19 Junior League of Raleigh will host a Women in Public Service Panel at 7:00 p.m. at the Julia Jones Daniels Center for Community Leadership. Attendees will hear from influential state and community leaders including Raleigh Mayor Nancy McFarlane, State Auditor Beth Wood, N.C. Supreme Court Associate Justice (Ret.) Barbara Jackson, and WCPSS Superintendent Cathy Moore. Free and open to the public.
---
If you are interested in having your organization's news announced in the next NC News update, please send announcements or press releases to news@philanthrophyjournal.org.