News about grants, gifts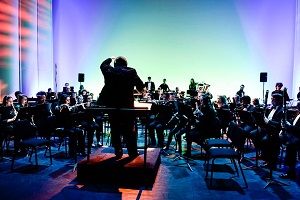 The University of North Carolina School of the Arts received a gift of $3 million to support merit-based scholarships in the School of Music. The planned gift was made by an anonymous donor as part of an estate plan, and it represents one of the largest single gifts in the history of the School of Music.
The School of Music at the University of North Carolina School of the Arts also received a gift of $1 million from the estate of artist and philanthropist Jenny Lillian Semans Koortbojian, daughter of school founders, advocates and benefactors Dr. James H. Semans and Mary D.B.T. Semans, to endow merit-based scholarships.
The Winston-Salem Foundation awarded $46.3 million to charitable causes in 2017, $2.9 million of which was in Community Grants to local nonprofits. In January, the Foundation awarded $428,876 in Community Grants to 20 nonprofit organizations.
News about people, groups
Executive Service Corps of the Triangle named Anne Saffer as their new Executive Director.
Dr. Kirk E. Peterson was named the 23rd president of Chowan University. He will take office June 1, 2018.
The North Carolina Law Enforcement Torch for Special Olympics kicked off its 2018 campaign of raising funds and awareness for Special Olympics North Carolina during an annual conference held in Atlantic Beach.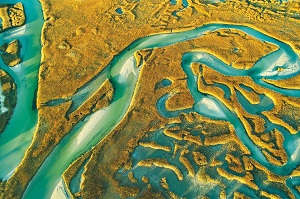 Kevin Nestvogel took home the first Grand Prize photograph taken with a drone in the Wildlife in North Carolina Photo Competition with his shot of the salt marsh in New Hanover County. Nestvogel's image joins 30 other winning images on display at the North Carolina Museum of Natural Sciences beginning February 24th.
Following a hard-fought culinary battle with Chef Matt Hannon of Ironwood Café in Southern Pines, Chef Dean Thompson of 41 Hundred Lounge at the Raleigh Renaissance Hotel was named the winner of the Second Annual Cooking for a Classic chefs competition, an annual fundraising event for The Lucy Daniels Center.
3,000Miles To A Cure will hold "Ride the Blue Ridge Parkway" from March 18th-26th.
The Charlotte Post Foundation and The National Black MBA Association, Charlotte, will celebrate black history month with "Charlotte's Brooklyn: Past, Present & Future" on February 20th at The Levine Museum of the New South.
The Carying Place will hold it's Annual Benefit Auction and Special 25th Anniversary Celebration to benefit The Carying Place, Saturday, April 21st, at 6 p.m.
News about opportunities, initiatives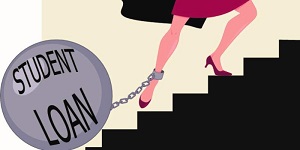 The North Carolina Center for Nonprofits will host a "Student Loan Forgiveness for Nonprofit Staff" webinar on March 15th from 1-2 p.m. Registration is open now.
AFP NC Triad Chapter will host Beth Crigler's talk, "Dispelling The Myths About Major Donor Fundraising" on Tuesday, February 27th at 11:30 a.m. at the Paul J. Ciener Botanical Garden in Kenersville.
The Family Care Center of Catawba Valley wild hold the 3rd Annual Second Chance Silent Auction and Brunch on Saturday, March 17th at First Presbyterian Church in downtown Hickory.
The NCTech4Good Conference is now accepting proposals for their June 5th conference in Durham.
MeckEd is offering the Charlotte NEXT Locator, an online tool to help parents and guardians in locating Out of School Time programs that match interests, focus areas, age and grade level, time, availability, budget, and transportation requirements.
On Good Friday, March 30th, the Durham Rescue Mission will distribute Easter baskets to about 1,500 at-risk children. Triangle residents can help by purchasing an Easter basket and bringing it to the Durham Rescue Mission's Center for Hope at 1201 E Main St in Durham by Friday, March 23rd at the latest.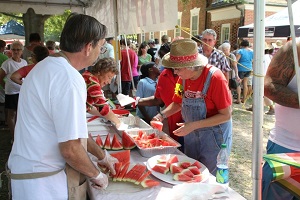 The 33rd annual North Carolina Watermelon Festival "A Celebration of Summertime Fun," will take place August 1 – 4 in Historic Murfreesboro.
This year the Council on the Status of Women is expanding the traditional Sisterhood Dinner with a daytime event on Monday February 26th from 12-2PM in the 3rd floor of Talley Student Union on NC State Campus. This event will include offer workshops of interest to students, faculty, and staff; dance performances, coloring pages and opportunities to record stories for the WolfTales program. There will also be tables set up for campus organizations that are related to women's issues.
The Create Good Conference will take place Thursday, May 3rd and Friday, May 4th at the Durham Arts Council. Tickets are available now.
Duke surplus property will be donated to area non-profits from January through March between 2:00pm – 3:00pm on the Mondays and Thursdays at 100 Golden Drive in Durham. Availability of items is first-come, first-served.
The deadline to apply for The Community Foundation of Henderson County's Pisgah Chapter of Trout Unlimited William L. Arbuckle Memorial Scholarship is April 1st. Applicants must be pursuing an undergraduate or graduate degree in the field of fisheries and wildlife management, aquaculture, freshwater biology, or other related fields.
Nonprofit organizations in Alexander, Caldwell and Catawba counties seeking grant funding from the North Carolina Community Foundation are invited to participate in a free granteekers workshop. The workshop will take place Tuesday, Feb. 27th, at 1:00 p.m. at the Catawba Valley Community College Business and Industries in Hickory.
The annual Carolinas Planned Giving Conference will take place May 1-2 at the Kanuga Inn and Conference Center in Hendersonville.
SHIFT NC will present its 2018 State of Adolescent Health Forum "Infrastructure, Intersections, Impact" on March 9th at 8:30 a.m. at The Friday Center in Chapel Hill.
---
If you are interested in having your organization's news announced in the next News Bits, please send announcements or press releases to news@philanthropyjournal.com.