News about grants, gifts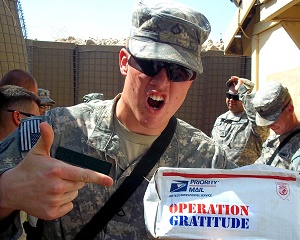 Cary Family Dental is partnering with Operation Gratitude to collect handwritten letters to deployed troops, veterans, new recruits and first responders this holiday season. The practice is also donating $500 to Hope For The Warriors.
Carteret Community Foundation awarded $54,605 in local grants from its community grantmaking fund to 19 nonprofits.
The Duke Endowment in Charlotte approved $21 million in 36 new grants to organizations in North Carolina and South Carolina.
Clegg's Pest Control donated a truck-load of 200 turkeys to the Durham Rescue Mission to help feed families in need at Thanksgiving.
The John Rex Endowment approved more than $800,000 in funding for seven grants to organizations and groups that support the physical, mental and emotional well-being of children. Recipients include Haven House Services, Learning Together, TheGifted Arts, and WAKE Up and Read.
Make-A-Wish Eastern North Carolina will grant the wish of Bethany, a local teen from Person County, to have a camper for her and her family to enjoy November 28th in Roxboro. Samanage initially pledged $5,000 to Bethany's wish to kick off the #GivingTuesday fundraising campaign.
News about people, groups
The Durham Arts Council held the 2017 Durham Art Walk Holiday Market on November 18th and 19th.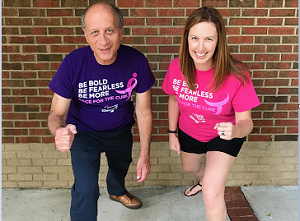 Komen North Carolina Triangle to the Coast announced Kate Payne and Drew Meyer as the 2018 Triangle Race Co-Chairs.
The NC Center for Nonprofits released a report analyzing the Tax Cuts and Jobs Act and the impact it will have on nonprofit organizations.
Durham Rescue Mission hosted its 43rd Annual Thanksgiving Community Dinner with the help of over 500 volunteers on November 23rd.
The Pitt County Coalition Against Human Trafficking held a fundraising night at McAlister's in Greenville on November 20th to conclude the local 19 Days of Prevention Campaign and raise funds for human trafficking victims.
The Reeves School of Business at Methodist University held the third annual Reeves School of Business Symposium and Awards Dinner on November 11th to recognize local business members.
Triad Health Project hosted The Ron Johnson Red Ribbon Run & AIDS Walk on November 18th to raise funds for medical care and vital support services for those in the community living with HIV/AIDS.
The Barnabas Network's Retail Store held a Pre-Thanksgiving 50% Off Clearance Sale November 17th-22nd to raise funds to provide basic home furnishings at no cost to qualified families and individuals.
Harbor Shelter of Johnston County hosted the seventh annual Downtown Smithfield Wine Walk on November 17th to raise money for Harbor and its programs assisting women and children in need.
News about opportunities, initiatives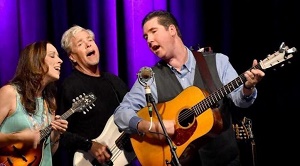 On December 7th, ArtsGreensboro and the Blue Ridge Music Center will present John Cowan with Darin & Brooke Aldridge at the Van Dyke Performance Space.
Activate Good will host two Shop for Good events with proceeds benefiting Activate Good and other local causes on December 2nd at Marbles Kids Museum.
Leonardo DiCaprio's documentary, Before the Flood, will be screened on November 28th as part of climate and environment movie series at The Collider.
The deadline for the Burroughs Wellcome Fund's PRISM Award is December 15th. This award provides up to $3,000 for one year to cover the cost of equipment, materials, and supplies related to the implementation of high quality curriculum.
Project NO REST is accepting proposals to speak at its 2018 annual conference, Awareness to Action: Proactively Confronting Human Trafficking in North Carolina Communities, through January 17th.
AFP NC Triad Chapter and Guilford Nonprofit Consortium's joint webinar, The Capital Campaign: How to Prepare for the 59th Minute in Your Busiest Hour, has been rescheduled for November 30th.
The Triangle Community Foundation will host a Triangle Nonprofit Communicators Lunch & Learn with professional photographer Charles Gupton on perfecting photography November 28th.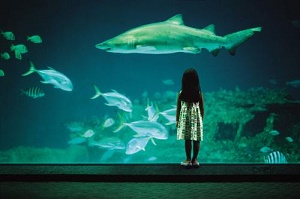 The North Carolina Aquarium Society, in partnership with three state aquariums, Jennette's Pier, N.C. public schools, the Friday Institute, and private donors, established The Aquarium Scholars program to provide teachers in N.C.'s Title I schools the opportunity to engage their students in ocean science programming.
The Raleigh Jaycees and the Town of Chapel Hill will hold the Chapel Hill-Carrboro Holiday Parade on December 9th.
The NC Planned Giving Council will hold its annual member meeting, focusing on philanthroculture, November 29th Winston-Salem State University's campus.
---
If you are interested in having your organization's news announced in the next News Bits, please send announcements or press releases to news@philanthropyjournal.com.