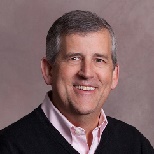 Special to the Philanthropy Journal
By Dan Daniel
What do you do, what do you say, when you are the nurse, or the doctor, or the family member that has to tell new parents that their baby isn't the healthy bundle of joy they had planned for? Or that their teenager will never walk, speak or eat on their own following a terrible car accident? In the 1960s across most of the United States, the only thing most professionals and loved ones could offer was a referral to the "state institution," a place, over-crowded and under-funded, struggling to provide for basic human needs and offer some level of human dignity to a diverse population of children and adults with an overwhelming array of disabilities. That was the reality offered to three families in central North Carolina when their babies were born with profound developmental disabilities. These families refused that limited option and chose another difficult path, to raise their loved ones at home – caring for them with little more than the support that their families and friends could offer. After all, what else could they do?

It was out of the shared experiences of these three families that the Tammy Lynn Center for Developmental Disabilities was formed in 1969. These families worked together to raise money and an awareness for the need to provide a safe, loving environment for their children right here in Wake County. Their goal was to provide hope and opportunities for their children to learn, live and grow to their fullest potential. Their mission was not only to serve their children, but to build a legacy that would serve children and adults across central North Carolina for years to come.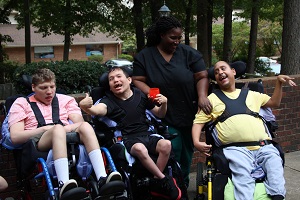 From our humble beginning operating a single group home, Tammy Lynn Center (TLC) has grown to an agency serving almost 400 individuals and families with a wide range of needs. With a staff of nearly 200 highly trained and dedicated individuals and an annual budget topping $9,000,000, TLC offers in-home and community-based services that have changed the landscape for individuals with intellectual and developmental disabilities across North Carolina. Those services include Early Childhood Intervention (ECIS), Education (Pre-K and Primary Education), Residential and Respite. Additionally, individuals can receive a variety of therapy and social services. Our mission is to empower families and enrich the lives of children and adults through education, community and support services.
While still funded primarily by Medicaid (almost $7,000,000 of the $9,000,000 budget), TLC recognized years ago that to provide individuals with more than the minimum level of long-term supports, the entire community – individuals and corporations, as well as city, county and state agencies – would be needed to meet the ever-changing needs of those served. The legacy of our founding families has been the relentless pursuit of funding from a diverse array of sources both public and private, and then to steward those funds to ensure our ability to meet each person's needs for their lifetime. We are grateful for the support we receive from more than 2,000 donors and volunteers each year; individuals who have joined their voices and their resources to create a fulfilling life for those we serve and a support network for their families. It turns out that together, there is much we can do. Yet there is so much more that can and needs to be done.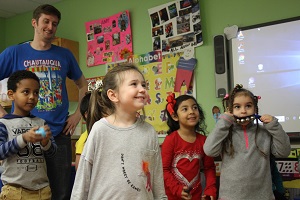 In their report titled "Five Year State Plan" issued in 2016, the North Carolina Council on Developmental Disabilities estimated that 1.89% of the state's population, or more than 188,000 persons, have been diagnosed with a developmental disability. Of those individuals, more than 12,000 are on a waiting list for services to be funded or made available in their local community. Many of these individuals live with the most profound and medically complicated diagnoses. So, the question remains: "What can we do – as individuals, as nonprofits, as a society – to address profound, lifelong, diagnoses affecting people of all ages, races, socioeconomic backgrounds, and circumstances?" The answer is simple and yet incredibly daunting. We can insure that individuals with intellectual and developmental disabilities have all the same things that those of us without disabilities can access. We can provide exceptional health care. We can provide inclusive and loving places to call home. We can build friendships and a wide network of supporters who will speak for them, and for us, when we can no longer speak for ourselves. We can advocate with local and state agencies, as did our founding families, for better services and an appropriate share of government funding. And we can donate our time, our talents, and some of our personal financial resources, to support those nonprofits that serve these incredible people.
You see, there really is a lot we can do, even in the face of feeling like there is nothing we can do.
---
Dan Daniel is the Director of Development & Public Relations for Tammy Lynn Center. After 32 years working in the for profit world, Dan joined the staff of TLC in 2015. He believes this is the perfect place to combine his relationship skills with the desire to serve others. TLC will celebrate 50 years of service to the IDD community in 2019. If you would like to learn more about TLC, please visit www.tammylynncenter.org.