News about grants, gifts
Sustain Charlotte, Partners for Parks, Charlotte Center City Partners, and Trips for Kids have recently received support from the Knight Cycling Fund at Foundation For The Carolinas. The Cycling Fund was announced in March 2015 with $600,000 from the John S. and James L. Knight Foundation. The four projects are aimed at increasing the visibility and viability of cycling in Charlotte.
Durham's Partnership for Children, a Smart Start Initiative, announced that customers at Barnes & Noble – Southpoint had purchased 3,484 new books for young children in Durham County during the Barnes & Noble Holiday Book Drive that ran from November 1st through December 31st.
News about people, groups
Career Transitions at StepUp Ministry will become a program of Wake Tech's Human Resource Development division this January and will be retitled Career Transitions Forum. The new partnership with Wake Tech will provide programs and counseling aimed at building the job-search skills and confidence necessary in today's competitive marketplace.
Student Action with Farmworkers (SAF) has released a documentary created by its 2015 interns and fellows in partnership with farmworkers in NC and SC. Through oral history interviews and portraits, 22 SAF students conducted documentary projects with farmworkers, focusing on the theme I Am, I See, I Think, I Wonder.
On January 8th, IntraHealth International hosted a local photography exhibit at the FRANK Gallery titled "The Human Touch: Portraits of Care." The exhibit will showcase IntraHealth International staff carrying out maternal and child health work.
Jeffrey Lacker, president and CEO of the Federal Reserve Bank of Richmond, and Jay Bryson, managing director and global economist at Wells Fargo Securities LLC, discussed the impact of current conditions on businesses and households throughout our region and the nation at the January 7th Raleigh Chamber Economic Forecast.
On January 5th, the Durham Rescue Mission conducted Operation RESCUE: Warm Shelter as overnight temperatures fell to below freezing. These efforts provided 421 men, women, and children with warm shelter.
Asheville Area Habitat for Humanity Executive Director Lew Kraus will be retiring this spring after 28 years of leadership. The organization is planning a variety of events that will honor Lew and his wife, Joan, for their many years of service.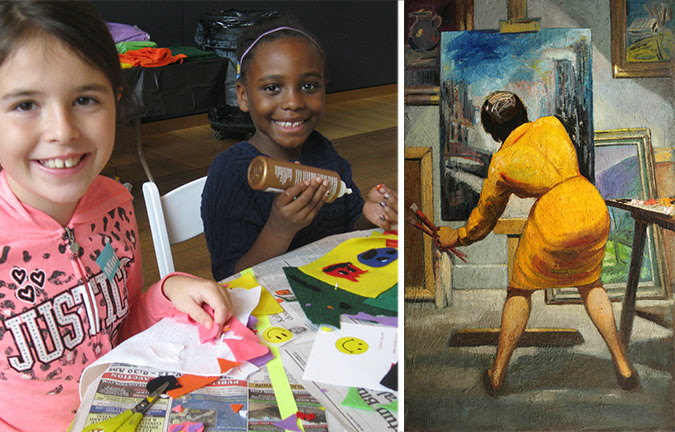 On January 10th, the Mint Museum held a special exhibition and Sunday Fun Day to showcase the paintings of 20th century artist and Carolina native Eugene Thomason. The special exhibition was titled From New York to Nebo: The Artistic Journey of Eugene Thomason.
Dawn Neighbors has joined the North Carolina Community Foundation as a regional associate for the Sandhills region. Neighbors' responsibilities include donor engagement and facilitating the philanthropic work of affiliate foundation boards and their community grantmaking. Dawn also serves as the staff liaison with Moore Women – A Giving Circle.
News about opportunities, initiatives
H.L. McCrorey Family YMCA will commemorate the life and legacy of Dr. Martin Luther King Jr. at the 22nd Annual MLK Holiday Breakfast on January 18th. The Keynote Speaker will be Malcolm Graham, former North Carolina state senator. The event will be followed by the YMCA's MLK Teen Summit discussing social justice, higher education, entrepreneurship, and civic engagement.
The Triangle Nonprofit Communicators will hold their first meeting of the year, hosted by BC/DC Ideas, on January 19th to discuss communications resolutions, tactics, and goals for the year.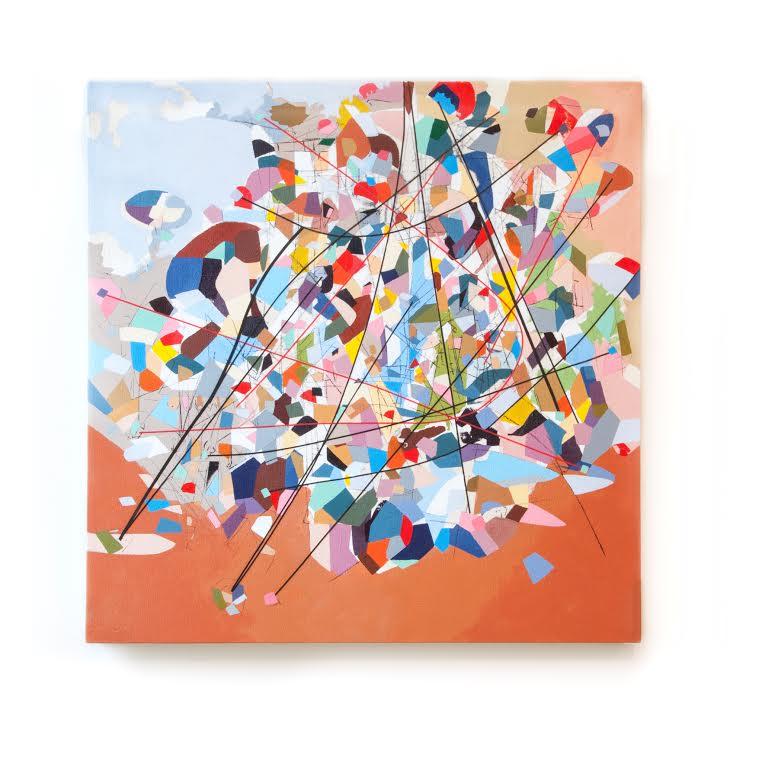 Greenhill will present its It's All About the Hue exhibition on January 29th through March 24th. The exhibition will include Donald Martiny, Carolyn Nelson, Margie Stewart, and James Williams, artists who explore color and gesture in their work.
The Jamie Kirk Hahn Foundation kicked off their Fresh Food Innovation Challenge on January 7th in Raleigh. The Fresh Food Challenge seeks creative and innovative ways to deliver highly nutritious and accessible meals to those who need them most.
Triangle Community Foundation is accepting grant proposals for their Send A Kid to Camp program. Nonprofit summer camps who serve the Triangle can apply to offer camp scholarships to provide a safe, educational, and healthy outlet for at-risk children.
The N.C. Museum of Natural Sciences will host a town hall discussion lead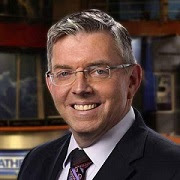 by WRAL chief meteorologist Greg Fishel, titled "Forging a Sustainable Future", on January 14th. Fishel will gather with experts in the field of climate change to discuss global sustainability, the efforts of the UN and its partners to build a better world, and how to communicate to and motivate the public to get involved.
The Association of Fundraising Professionals NC Triad Chapter will host "Philanthropy Forecast 2016" on January 26th. Allan Burrows, president, and Clare Jordan, Director of Marketing and Philanthropic Engagement, of Capital Development Services will discuss their expectations for philanthropy in 2016 and share thoughts on how nonprofits might consider shaping plans for the coming year.
William Peace University will host An Evening with Jed Bernstein, President of the Lincoln Center for the Performing Arts in New York, on January 25th. Mr. Bernstein will discuss managing one of the largest and most prestigious theatre and performing arts organizations in the world.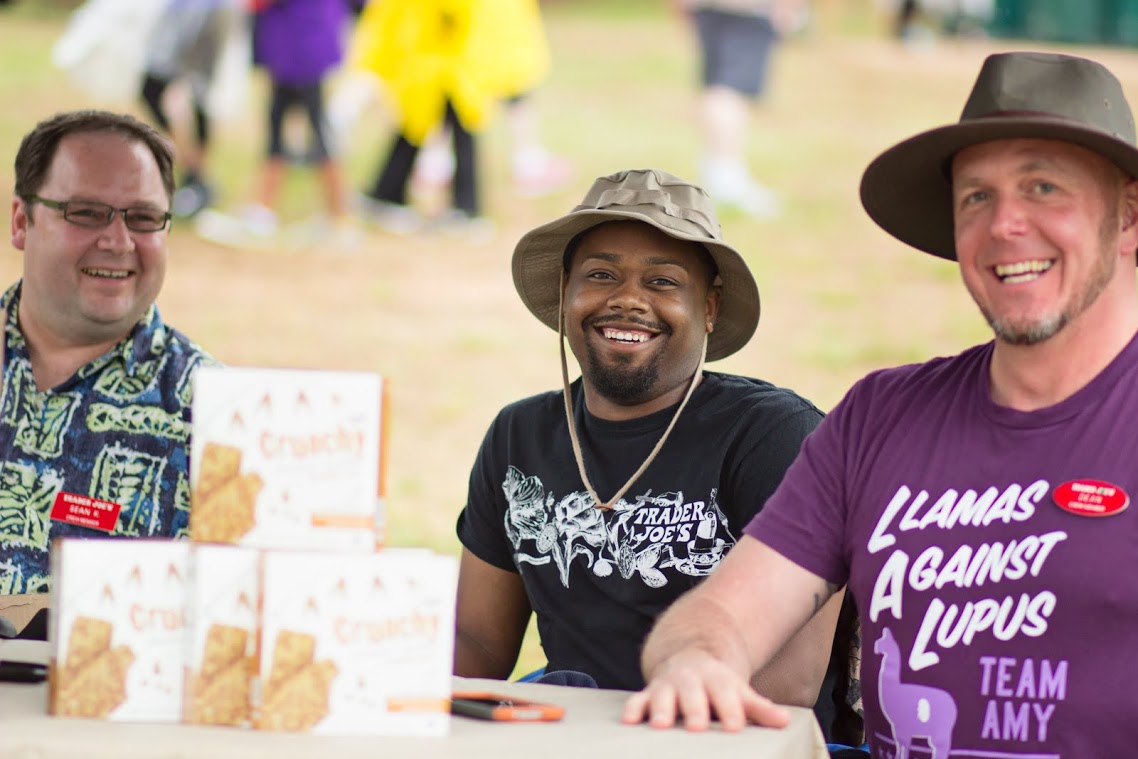 The Lupus Foundation of America, North Carolina Chapter is hosting a Kickoff Rally in support of its 8th Annual Walk to End Lupus Now: Raleigh event. The Kickoff Rally is an opportunity for attendees to meet other walkers and teams, share fundraising ideas, get new tips, receive walk materials, and learn how being a part of this event can make a difference in the community.
The Community of Nonprofit Scholars at NC State will host Jonathan Reckford, CEO of Habitat for Humanity, on January 14th. He will be talking about the leadership challenges of directing an international nonprofit.
On January 26th, the Charlotte Post Foundation will host a community discussion on healthcare disparities impacting the black community, followed by a critical call to action. There will be remarks by Dr. Akinyele Aluko, MD, Cardiologist at Novant Health, and Patrick Graham, Ph.D., CEO of the Urban League of Central Carolinas.
Burning Coal Theatre Company's Director of Education, Jorie Slodki, will be teaching a class in Public Speaking for Professionals January 18th through February 8th. Participants will spend four weeks learning about speech-writing, rehearsal techniques, and stress-reduction.
---
If you are interested in having your organization's news announced in the next News Bits, please send announcements or press releases to news@philanthropyjournal.com.