News about grants, gifts
An anonymous philanthropist contributed $1 million to the National Children's Chorus. The gift will help provide vital, college-level musical education for youth in New York, Los Angeles and Washington, D.C.
The Barrow Neurological Foundation has received two gifts totaling $558,000 from the Ben and Catherine Ivy Foundation to fund groundbreaking brain tumor research at Barrow Neurological Institute at Dignity Health St. Joseph's Hospital and Medical Center.
Network for Teaching Entrepreneurship received a $10,000,000 gift from The Diana Davis Spencer Foundation.
The Indiana Biosciences Research Institute (IBRI) received two grants totaling $100 million from Lilly Endowment Inc. and the Eli Lilly and Company Foundation. The grants will support IBRI's charitable, educational and scientific activities addressing metabolic disease and poor nutrition.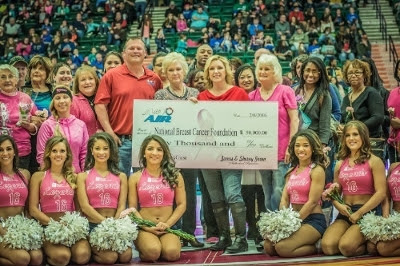 On February 6th, National Breast Cancer Foundation (NBCF) was awarded $50,000 by James and Sherry Green, owners of A#1 Air, at the second annual #LegendsPinkNight, an event with the Texas Legends and the NBCF.
The USTA Foundation awarded more than $2.7 million in grants and scholarships in 2015, completing its year-end funding cycle by awarding $1.1 million in grants to 72 organizations nationwide.
Chris Kay and Blue Global Media recently donated to Family Promise.
The New School received a $7 million donation by Henry Arnhold to the university's Zolberg Institute on Migration and Mobility, part of The New School for Social Research in New York City. The gift will be used to turn the Institute into a unique, New York-based hub for academic research and policy debate on migration and mobility.
News about people, groups
Dan Cardinali has been selected as President and CEO of the Independent Sector Board of Directors. Cardinali, who is currently President of Communities In Schools, Inc. and brings extensive experience organizing and leading nonprofits and charitable causes, will assume his new role in July 2016.
Help For Children has been selected by Marcum LLP as the charity beneficiary of their 2016 Marcum MicroCap Conference. Since 1998, Help For Children has provided over $44 million in grants to effective child abuse prevention and treatment interventions in six countries.
On June 22nd, Chip Kahn, president and CEO of the Federation of American Hospitals, will will be awarded the 2016 National Healthcare Award by B'nai B'rith International. The award has recognized exceptional trailblazers in the health care industry for more than 30 years.
The Marshall Project has named Carroll Bogert of Human Rights Watch as its first-ever president. Bogert, who previously served as Deputy Executive Director for External Relations at Human Rights Watch and before that, as a foreign correspondent for Newsweek magazine, will oversee day-to-day operations of The Marshall Project.
First Tennessee wrapped up 2015 with hundreds of employees volunteering thousands of service hours to area nonprofit organizations. And the First Tennessee Foundation donated almost $6 million to nonprofits in the bank's communities.
The Marin School of Environmental Leadership will give Deanne Clough its fifth-annual Vision Into Action Award. Deanne, Sustainable Contractor with the City of San Rafael, is being honored for her commitment to environmental education, sustainable building practices, and mindful construction.
Actor Morgan Freeman will receive the Karma Award for his philanthropic work with the Tallahatchie River Foundation at unite4:good and Variety's 3rd annual unite4:humanity event on Thursday, February 25th at The Montage Hotel in Beverly Hills.
A Courteous Communications will host an anonymous bullying hotline to help put a stop to cyber bullying. They hope this step towards anti-bullying will encourage children to speak up about this issue and report any instances of bullying.
At the 38th Annual Outstanding Mother Awards, the National Mother's Day Committee will honor Joy Mangano, Louise Camuto, Sarah Jessica Parker, and Gemma Lionello. The annual luncheon ceremony, which will be held on May 5th to recognize women who balance highly successful careers with the daily demands and rewards of motherhood.
News about opportunities, initiatives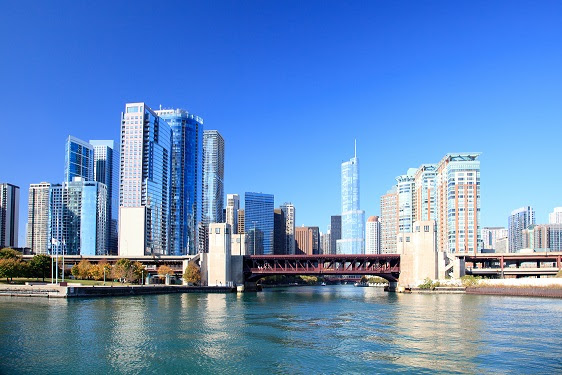 The Hedge Fund Association's symposium Women in Hedge Funds will provide timely insights and lively discussion covering gender differences in hedge fund investing, as well as opportunities and obstacles for women in alternative investments. Panelists include women principals/portfolio managers.
On February 29th, Rare Disease Day 2016, patients and caregivers took to social media to celebrate the Pulmonary Hypertension Association community's recent awareness successes and demand meaningful action for PH patients and other people living with rare diseases.
---
If you are interested in having your organization's news announced in the next News Bits, please send announcements or press releases to news@philanthropyjournal.com.