Listen from Soundcloud at the bottom of the page
Season 3, Episode 9
The Relationship:
Keith Timko is the Executive Director/CEO at Support Center, and leads efforts to develop and promote an integrated and collaborative approach to capacity building for nonprofit organizations and social enterprises looking to accelerate the positive social changes that those groups are making. Support Center is a nonprofit capacity building organization created as part of an international network of management support organizations.
Eddie LaPorte is the Executive Director of the New Jersey Office of Faith Based Initiatives in the New Jersey Department of State with extensive experience in designing, developing, promoting and launching approaches that address the needs of communities that are socially and economically disenfranchised. His department works with nonprofit faith based community based organizations and social enterprises to move forward and try to change their local communities.
The Conversation:
Keith and Eddie often work together through their organizations and sat down with us to talk about capacity building, an important topic that is often obscured by its own jargon.
One theme that emerges from their conversation is the connection between education and building capacity. Before you can even get into workshops and board organization, capacity building has to start at the building blocks—things like getting the right information and paperwork to the government or other funders. It's an issue of stewardship on behalf of a funder and helping organizations even begin to access capital.
But this education goes both ways. Current theories of capacity building may not work with every organization and or it may not mesh with the culture of an organization or community. What's more is that capacity builders and funders should be constantly asking questions and be aware of the ways that the theory may reinforce paradigms of white dominance.
Another important theme is that everyone needs to think about capacity building. It's not just for small or nascent organizations, but for everyone. And funders should help organizations not just grow but be flexible enough to pivot when that's required.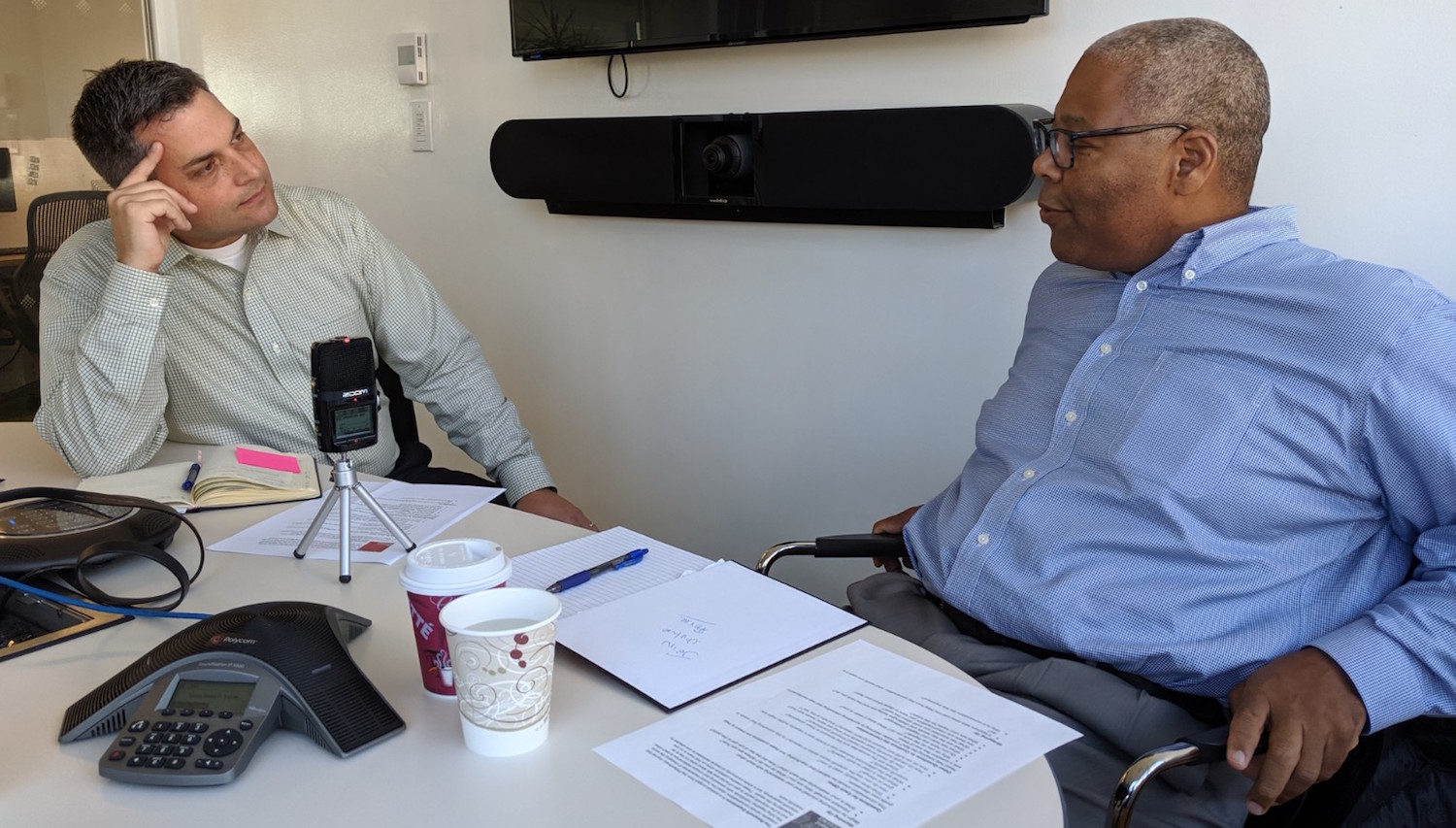 ---
Topic Timestamps
What is capacity building?
00:00 – Sandy introduces capacity building through Paolo Freire's ideas about education and this week's participants: Keith Timko and Eddie LaPorte.

01:20 – The jargon aspect of capacity building, what it means at a local level, and the different ways that nonprofits and funders look at capacity building.
02:41 – It all starts with the most basic level of getting the right information and paperwork to do business with the state or other funders. That requires educational programs and that idea of constant learning is the building block of capacity building.
04:28 – Capacity building as analogous to education. Equity and inclusion frame: donors proactively offering education helps groups have the ability to access capital.
06:06 – We need be building capacity without calling it capacity; there is hand-holding that is done in a way that doesn't make the organization feel incompetent. Analogy to sports: Coaching capacity. It makes sense to have a coach/navigator who has experience in the sector. Pilot program: intentionally pairing organizations with navigators.
08:27 – You have to build a market of organizations that really believe they need capacity building to move forward. Even young organizations sometimes don't believe they need capacity building. Before you can get a grant, before you can move forward, you need to have certain mechanisms in place.
10:01 – There is a tension: The organization can invest their own resources into capacity building. The other option is that the funder tells them to, but there isn't as much a sense of ownership. There has to be a buy in from organizations, both on money and time.
11:16 – The idea is to get the organization working with different groups, individuals, and resources, and have the flexibility to pivot based on their needs. But not many funders think this way about pivoting and re-thinking about how the funding should be used. Pivoting is essential in the commercial market and nonprofit funders need to be able to do that.
Take stock and come up with a strategy
13:02 – Capacity building is about meeting organizations where they are. It's not just for smaller organizations; it's also for larger organizations because the trickle down of knowledge is just not there.
16:00 – Capacity building analogy: The Organizational Fitbit. What is the organizational equivalent of steps per day or resting heartbeat and how do we have the discipline to keep doing that work? Keith gives the example of Candid's assessment tool for start up organizations.
16:43 – Other opportunities to get excited about: Many organizations struggle to understand their finances or communicate them to board members. And there are all sort of other things to get training in.
17:30 – People always want help with fundraising but there are developmental building blocks that build up to fundraising. E.g. Plans, engaged board, clear programs that deliver results so that funders have some notion that they make a difference in the world.
17:56 – We need to look at these young organizations as lean start ups and not overburden them with other layers that they can't handle. Look at where they're at and ask about what will work for them.
Wake, woke, and working
19:44 – When it comes to board relations, keep it simple: make a list of what people said they would do and hold them accountable. Also, pull together information for funders about work that has happened.
21:11 – Equity and inclusion: are we bought into certain structures and norms that fundamentally limit access and stymy creativity due to its roots in a white dominant culture? We need to think about how our models might perpetuate structural issues around access and norms.
21: 44 – Cultural norms are important especially in community based organizations. The theory behind capacity doesn't always mesh with the culture of the organization or community. Be culturally sensitive, multidimensional, and flexible.
24:28 – Learn from lean organizations so you can go to others and share strategy. We're not the experts. But we can ask questions and figure it out.
25:52 – Be authentically vulnerable. We started this conversation with capacity building and now we need a more just version of whatever that thing is. That just version will be independently created by these organizations.
Wrap up
27:24 – Eddie and Keith thank each other, laugh, and wrap up.
27:40 – Outro: plant some of your own herbs, never pour paint down the drain, and follow us on Twitter @phijo.
---
Ways to listen to The Nonprofit Experience:
Like what you hear? Leave us a review on Apple Podcasts! It makes a big difference.'