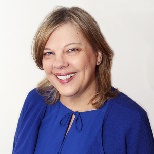 Special to the Philanthropy Journal
By Becky Chapman Weaver
When we think of medical research and breakthroughs, most envision white coats, laboratories and hospitals. That's only part of the picture. There are many unseen partners who enable scientists to discover life-saving treatments.
Donors and volunteers play a critical role, and have made the St. Baldrick's Foundation the largest funder of childhood cancer research aside from the federal government. We describe ourselves as a volunteer and donor powered charity, and our mission is to support the most promising research to find cures for childhood cancers and give survivors long and healthy lives. We fund research not just at a few well-known institutions, but wherever it takes place. Without our donors and volunteers, some of today's life-saving treatments simply would not exist. When it comes to funding medical research, foundations make up a much smaller piece of the pie than industry or government. But we have two big benefits. We have greater flexibility, and we can offer donors and volunteers an experience second to none – the knowledge that they are saving or improving lives.

Flexibility
Flexibility can be applied without pushing a foundation into mission creep. The St. Baldrick's Foundation's goal is to fund the best research, but to some volunteers, it's paramount that at least a portion of the funds they raise are granted locally. While research in Boston or Seattle may ultimately have a greater impact on a child in Boise or Syracuse, we address this effectively in two ways: we make infrastructure grants to local institutions, and we fund the Children's Oncology Group, a national cooperative research group of more than 230 institutions. Each of these increase the number of children who can participate in clinical trials by making them available locally.
Look behind almost every medical breakthrough, and you'll see many years of smaller discoveries, each building upon the last. These steps are often unseen, much like our donors and volunteers, but they are crucial to research. St. Baldrick's funds research projects at any stage from basic science to translational research to clinical trials, as well as supportive care research to discover better ways of dealing with toxic side effects and the life-threatening late effects that can plague survivors.
Through the Children's Oncology Group, we support trials at virtually every hospital qualified to treat childhood cancer in the U.S. Our funding also enables more children to be treated on clinical trials, receiving either today's best treatment, or one that may prove better. The average cost for a child to participate in a COG clinical trial is $10,000. The U.S. National Cancer Institute (NCI) reimburses the institution $2,250 per patient; the St. Baldrick's Foundation contributes an additional $1,000 per child. The more patients are enrolled on clinical trials, the faster research moves forward.
Foundations have great flexibility in how they fund research, and how they present their work to donors. The St. Baldrick's Foundation has many grant categories, each falling into one of three major impact areas that inspire donors. First is discovery, from basic research in the lab through clinical trials resulting in new treatments. Second is revolutionary, projects that push normal boundaries, fostering innovative ideas and teams tackling big problems. And last is training the next generation, to ensure researchers of tomorrow will be able to carry today's discoveries over the finish line.
Experience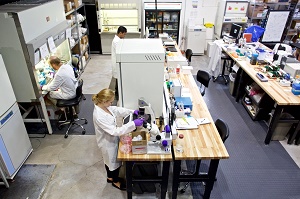 Foundations can offer donors and volunteers a completely different experience from that of a shareholder or taxpayer. Every communication holds the opportunity to give donors pride in the progress of research and empathy for the real lives affected by their donations. The interaction between the medical researchers funded, the volunteers and donors who support their work, and the people who benefit from it is vital.
At its simplest, this can be a series of compelling quotes sprinkled throughout a website or an email. For St. Baldrick's, children with cancer thank researchers, researchers tell donors what their investment is doing, and volunteers express the joy of making a difference. At its most personal, this interaction is face-to-face between researchers and donors, with the family of a child who has or had cancer.
No matter what the forum, it is wise to prepare all parties ahead of time, to avoid two painful scenarios.
First is watching a major donor prospect's eyes glaze over thirty seconds into a researcher's fifteen-minute presentation or lab tour. Researchers are accustomed to presenting their work to other researchers, but few are as adept at speaking to an audience with little or no medical knowledge. The St. Baldrick's Foundation offers training to young researchers on how to communicate effectively with lay people and donors.
Second is seeing the audience squirm when anyone – even the parent of a child with cancer – is a poor public speaker, goes far over the time allotted, or even goes off-message in a way that doesn't support the foundation's mission. Our family relations staff is fortunate to work with many families who inspire St. Baldrick's volunteers and donors, even offering media training to a select few ambassadors each year.
At most St. Baldrick's head-shaving events, researchers and parents are asked to speak, with expectations set in advance. These events can be rowdy and loud, and not everyone will listen, as crowds are gathered to see their friends have their heads shaved. Speakers are limited to three minutes, focusing on thanks and inspiration.
Volunteers are also prepared before visiting institutions funded by St. Baldrick's. Especially when foundation staff are not able to be there, these volunteers are the face of St. Baldrick's to the hospital staff and patients they meet. A well-executed check presentation or lab tour can increase the motivation of volunteers and can help recruit new participants.
Some interactions are necessarily limited to special relationships. At St. Baldrick's, families can create a Hero Fund, using our fundraising tools and grantmaking expertise to fund research meaningful to them. In the laboratories of each researcher supported by a Hero Fund hangs a picture and brief bio of the child that Fund honors. It means the world to these families to visit the lab and see this, or to receive a simple photo of the researcher standing next to it.
At Thanksgiving, we provide cards for many of our researchers to send, with a personal handwritten note, to the major donors who have supported their work.
As a foundation that got its start from people shaving their heads to raise money, St. Baldrick's will always value creativity in reaching our goals. Especially in today's environment of uncertain federal funding, medical research foundations must be flexible and creative in finding ways to allow unseen volunteers and donors not only to save and change lives, but experience the joy of it all.
---
Becky Chapman Weaver is the chief mission officer at the St. Baldrick's Foundation, having devoted more than two decades to the cause of funding childhood cancer research.