News about grants, gifts
The United Methodist Retirement Communities Foundation received a $2.5 million grant from the Edward N. and Della L. Thome Memorial Foundation on July 17th.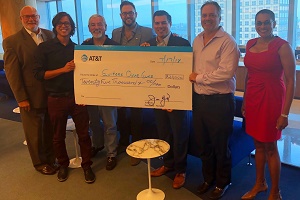 Guitars Over Guns Organization was awarded a contribution of $25,000 toward providing academic support, standardized test prep, and college application guidance to high school students on July 19th.
The University of Houston College of Medicine received an anonymous $3 million gift on July 18th.
Illinois Humanities announced on July 19th, Envisioning Justice community grants totaling nearly $160,000 for arts and humanities programs in jails, prisons and detention centers.
The Community Chest announced on July 20th that it awarded a record $220,000 in annual grants and The Harriet Tanner Impact Grants to 26 agencies and for special projects.
News about people, groups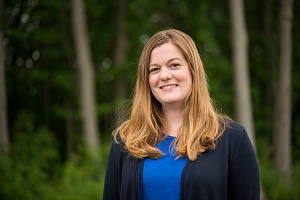 Orton Family Foundation welcomed Kyla Fischer as the new marketing associate on July 18th.
Finance professionals Joseph Genovesi and Patrick Conlin announced the launch of Balanced Bridge Funding on July 19th.
The Johnson Center announced Juan Olivarez, Ph.D. as the first-ever Distinguished Scholar in Residence for Diversity, Equity, and Inclusion on July 19th.
The Elizabeth Cady Stanton and Susan B. Anthony Statue Fund, Inc., held a press conference on the 170th anniversary of the opening day of the Seneca Falls Women's Rights Convention on July 19th.
The Campaign for Grade-Level Reading took place July 24th- 27th at The Logan Philadelphia hotel.
On July 23rd, runners honoring fallen American service members crossed the South Carolina-North Carolina border on their cross-country run to Arlington National Cemetery.
The Aspen Institute Program on Philanthropy and Social Innovation announced the 2018 class of fellows participating in the American Express Leadership Academy 2.0 on July 20th.
News about opportunities, initiatives
Hedge Fund Association's Fall Rooftop Social will take place on September 27th.
Office Depot various charitable programs this Back to School season. Through Office Depot's Give Back to Schools program, consumers can give 5% of their purchase back in credits for free supplies to a school of choice. Through the School Supply Drive, customers can purchase extra supplies to be donated to a local Title 1 school. The Start Proud! Program, which will fill 20,000 backpacks with school essentials for students and teachers in need, launches in August.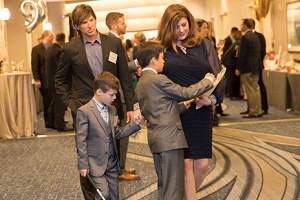 Beacon Hill Residents Shelly and Tom O'Neill will serve as Co-Chairs for National Braille Press's Annual A Million Laughs for Literacy Gala that will be held on November 7th at Fenway Park.
International House's Diplomacy Begins Here Summit will be August 28th- 30th.
The Association of Fundraising Professionals 31st Annual National Philanthropy Day Awards Luncheon will take place on November 1st.
The Tour de Gem will take place on September 2nd.
The Influence Nation Summit will be held September 6th at the National Geographic Society in Washington, D.C.
RespectAbility is seeking young leaders for the National Leadership Program.
---
If you are interested in having your organization's news announced in the next News Bits, please send announcements or press releases to news@philanthropyjournal.com.