News about grants, gifts
The V Foundation for Cancer Research has named the recipients of the BRCA Research Collaborative Grants, through its partnership with the BRCA Foundation and the Gray Foundation. The grants, totaling $7.5 million, will support research by: Judy Garber, M.D., MPH, Dana-Farber Cancer Institute; Fiona Simpkins, M.D., University of Pennsylvania; Karlene Cimprich, Ph.D., Stanford Cancer Institute; Roger Greenberg, M.D., Ph.D., University of Pennsylvania; and Tony Huang, Ph.D., New York University School of Medicine.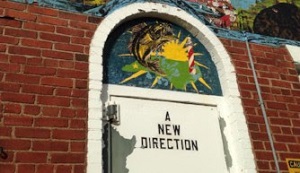 Stokes County Arts Council received a $100,000 Joy W. Pope Memorial Grant in the Arts to complete phase two of construction of The Arts Place of Stokes, a multi-purpose community arts facility.
The Golden LEAF Foundation will provide a $10.8 million grant to Vidant Medical Center's new cancer center in Greenville. The money will fund major equipment inside the new bed tower that's nearing completion.
The Durham Arts Council awarded 2018 Ella Fountain Pratt Emerging Artists Grants to 16 individuals.
North Carolina PTA has named its 2017-2018 Healthy Schools Grant Winners. The projects funded vary from unit to unit and include school gardens and facility improvements.
Anson County Schools received a $950,000 grant from the Golden LEAF Foundation to implement a STEM program at Anson Middle School. Funding from the grant will be used to purchase equipment, as well as fund staff positions needed to implement programs.
Hospitality House of Charlotte will kick off its 4th Annual "Queen City Corporate Challenge" fundraising campaign on February 15. Sponsored by Blue Cross Blue Shield of North Carolina, the campaign will run through March 22, 2018 and challenges participating corporate executives in the Charlotte area to raise funds for families experiencing medical crisis. The Leon Levine Foundation will provide a challenge match of $20,000 should Hospitality House of Charlotte meet its campaign goal of $85,000.
The Winston-Salem Foundation awarded 21 Community Grants totaling $428,876 in January. Grants were awarded to organizations in the following program areas: arts and culture, community and economic development, health, human services, public interest, and recreation.
Blue Cross and Blue Shield of North Carolina is supporting A Place at the Table in Raleigh to provide meals to all, regardless of ability to pay. Blue Cross NC's contribution will provide 20 fresh, healthy meals per day for 365 days to those in need, as well as assist with upfront operational expenses.
Triangle Community Foundation raised $150,330 from their fundholders through their Giving Together initiative in addition to a $75,000 commitment of their own discretionary funding to total $225,330 granted in additional dollars to past nonprofit partners in their Community Development (housing, health, employment) focus area.
News about people, groups
The North Carolina Bar Association Criminal Justice Section presented its annual Peter S. Gilchrist III & Wade M. Smith awards on Thursday, February 1st. W. Clark Everett, former district attorney of Pitt County, received the Gilchrist Award. Michael A. Grace of Grace Tisdale & Clifton in Winston-Salem received the Smith Award.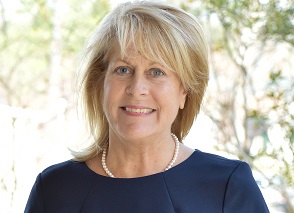 Methodist University named Kim Hasty as the new Director of University Relations. Hasty has 35 years of experience in journalism, having worked for The Fayetteville Observer as a columnist, community news editor and sportswriter.
The Barnabas Network elected five board members for 2018. Robert Green and Courtney Murchison were elected to a three-year term. Rick Ramsey was elected to a two-year term. Tom Duncan and Harriette Knox were re-elected for a second, three-year term. Susan Jacobson was elected secretary.
The board of advisors of the Columbus County Community Foundation, an affiliate foundation of the North Carolina Community Foundation, named five new advisory board members. Joining the board are Amber Bellamy of Whiteville, Lisa Richey of Lake Waccamaw, Kevin Williamson of Whiteville, Adam Wooten of Chadbourn, and Richard Wright of Tabor City.
News about opportunities, initiatives
Foundation For The Carolinas (FFTC) has opened the 2018 Longleaf Fund grant cycle, awarding capital grants in select cities in North and South Carolina. FFTC is accepting applications from eligible organizations in and serving Charlotte, Fayetteville and Rocky Mount in NC, and Spartanburg and Florence in SC.
The North Carolina Coalition to End Homelessness will hold "Bringing It Home: Ending Homelessness in NC" on April 30th and May 1st at The McKimmon Center in Raleigh.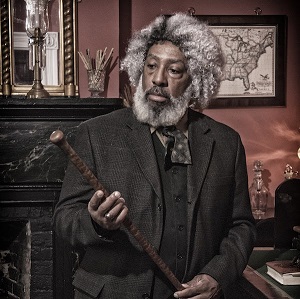 The Orange County Arts Commission, in partnership with The ArtsCenter, presents the Frederick Douglass Speaking Tour Thursday, March 8th, at 7pm at The ArtsCenter.
The Currituck-Dare Community Foundation will hold the Duck & Wine Festival, its annual fundraiser, hosted in partnership with Coastal Cantina, on Saturday, April 28 from 12 p.m. to 3:00 p.m. at the Duck Waterfront Shops.
The 2018 Koinonia Cares Charity Auction will be held at Wake Forest Baptist Church, 107 E. South Avenue, on Saturday, March 24th in the Fellowship Hall.
Presented by the North Carolina Craft Brewers Guild, "Brew To The Rescue" will pit fifteen NC beer brewers against each other in a friendly fundraising competition, to be held the week of February 5th-9th.
The Cary MacGregor Rotary Club will hold its 11th Annual Mardi Gras Kickoff Fundraiser on Friday, February 16th at 6 p.m. at NOAH's Event Venue.
Applications for The Beehive Collective's 2018 Small Grant are due Thursday, February 15th by midnight. The Collective will award one $5,000 grant to a Raleigh non-profit that addresses women's empowerment through services or advocacy.
Nominations for The Winston-Salem Foundation Award and The ECHO Awards are due Friday, February 23 at 5:00 pm.
Applications are now available for the Susan G. Komen North Carolina Triangle to the Coast Passing the Promise Race Registration and Transportation Grant. The grant is awarded to 501(c)(3) nonprofit community organizations in North Carolina.
Women NC's 9th annual Local to Global Celebration honoring Juanita Bryant will take place Thursday, March 8 at North Carolina State University's James B. Hunt, Jr. Library in Raleigh.
International House Doorways Women's Group will host Star-bless'd, Star-cross'd: A Valentine Festival Weekend of Poetry, Music and Art Friday, February 16 at the Midwood International & Cultural Center Auditorium in Charlotte.
---
If you are interested in having your organization's news announced in the next News Bits, please send announcements or press releases to news@philanthropyjournal.com.