News about grants, gifts
CenturyLink, Inc. donated $25,000 to be split between American Red Cross of the Eastern North Carolina Region and the Food Bank of Central and Eastern North Carolina for disaster relief in North Carolina.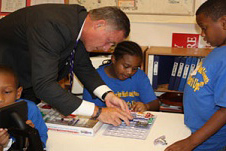 First Tennessee Bank of the Triangle donated $5,000 to the Foundation of Hope and $20,000 to The Daniel Center for Math and Science as part of its commitment to community involvement and charitable giving.
Triangle North Healthcare Foundation completed its fourth round of grantmaking by awarding over $200,000 in grants to local nonprofit and governmental organizations.
News about people, groups
North Carolina Secretary of State Elaine Marshall was awarded the LNC Governor's Award by Leadership North Carolina at a ceremony in Raleigh, October 19th.
On October 27th, The Mint Museum hosted Taste of the Mint: 'Women of Abstract Expressionism' which included custom-tailored menus and a guided tour of the exhibit Women of Abstract Expressionism.
Made With Love Bakery hosted its third annual Silent Auction Fundraiser on October 27th, in Chapel Hill.
The North Carolina Center for Nonprofits released its new report, Countdown to the Inevitable: North Carolina Nonprofit CEOs in Transition, on October 24th.
Quinn Novels joined the North Carolina Community Foundation as regional director for the Northern Piedmont.
On October 29th, United Arts Council of Raleigh and Wake County hosted an Arts Integration Workshop in Raleigh.
Dorcas Ministries in partnership with the Cary Area Ministerial Alliance and the Heart of Cary Association accepted donations from October 21st-27th, for disaster relief of people in Lumberton and Robeson County.
Young Nonprofit Professionals Network Triangle NC and other local nonprofits hosted an event at Crank Arm Brewing Company in Raleigh, on October 27th, to network and celebrate the upcoming Carolina Artisan Craft Market.
Mary L. Piepenbring, vice president of The Duke Endowment and Director of the Health Care program area, will retire at the end of 2016.
The Women NC CSW fellows for the 2016-2017 academic year will be: Lauren Frey at NC State University, Cinthia Pecina at the University of North Carolina at Chapel Hill, Cristy Villalobos at Meredith College, and Zoe Willingham at Duke University.
The Mint Museum participated in the inaugural Uptown Crawl on October 27th, with free access to galleries and wine specials.
News about opportunities, initiatives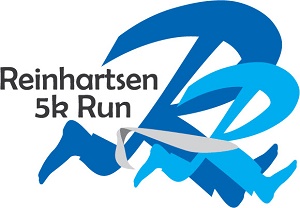 On November 5th, the Alamance Community College Foundation will host its 2016 Reinhartsen 5K Run.
The Granville County Community Foundation, an affiliate of the North Carolina Community Foundation, will host a wine tasting November, 4th, in Oxford. Proceeds will benefit the foundation's community grantmaking fund.
The Junior League of Raleigh will host the 8th Annual Couture for a Cause Fashion Show Fundraiser to benefit Activate Good on November 5th, at the Raleigh Convention Center.
The Young Nonprofit Professionals Network Triangle NC's #NonprofitSTRONG Summit will be held on April 28th, 2017. The annual conference brings together nonprofit professionals from across the region for a full day of networking and professional development.
North Carolina Coalition Against Sexual Assault will host its 2017 Biennial Conference—From Premise to Practice: Applying a Comprehensive Trauma Lens— from May 16th-18th, in Winston-Salem.
Dorcas Ministries will host Cooking Into the Holidays with Chef and Registered Dietitian Tessa Ngyuen on Wednesdays in November at the Dorcas Food Pantry.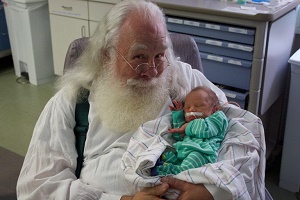 Get involved with the Me Fine Foundation's Hope for the Holidays program to provide extra care and support to families in partnering hospitals.
Applications for The CenturyLink Clarke M. Williams Foundation Reachers and Technology grant program will be accepted through January 12th, 2017. The foundation will offer $1.4 million in grants to support technology in the classroom.
Urban Ministries of Wake County will host the 12th annual Stone Soup Supper on November 16th, in Raleigh; proceeds will be used to feed, shelter, and provide healthcare to low-income individuals.
The 2016 Converting Hearts Ministries Benefit Banquet will be held on November 3rd, in Raleigh.
---
If you are interested in having your organization's news announced in the next News Bits, please send announcements or press releases to news@philanthropyjournal.com.