News about grants, gifts
School on Wheels helped RISE High win $10 million for The Super School Project competition funded by Laurene Powell Jobs.
The Maryland Science Center received a $1.5 million gift from Baltimore philanthropist Mary Catherine Bunting to fund and expand its Ready, Set, Go Science program, a year-long community outreach initiative serving pre-schoolers in Baltimore City Head Start.
The Houston Livestock Show and Rodeo released its 2017 educational commitment, awarding nearly $25 million to support young Texans and statewide educational programs through scholarships, grants, and graduate assitantships.
The International Fellowship of Christians and Jews (The Fellowship) and the American Jewish Joint Distribution Committee announced the launching of The Fellowship's "Food and Medicine Lifeline," a $52 million Fellowship commitment to ensure that impoverished elderly Jews receive the critical food and medicine.
Legal Services of the Hudson Valley was awarded a two-year, $225,000 grant to support the organization's work in Dutchess, Orange, and Ulster counties of New York from The Dyson Foundation.
News about people, groups
The Urban Institute, in collaboration with the University of Southern California Sol Price School of Public Policy, hosted a discussion on the economic and fiscal impacts of US immigration–"Immigration and Our Economic Future"–on September 23rd.
Water For People hosted its 25th Anniversary celebration, "Big Easy Bash" on September 26th in New Orleans, Louisiana.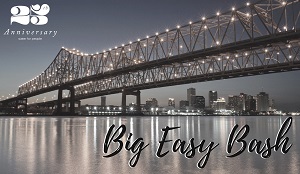 The McKesson Foundation and 18,000 McKesson employees across the U.S. and Canada participated in "Community Days," an annual event that raises awareness for cancer patients on September 19th-30th.
The Junior League of Washington provided more than 400 volunteers to support the Library of Congress's National Book Festival on September 24th, at the Washington Convention Center.
Didi Hirsch Mental Health Services raised more than $350,000 at its 18th Annual Alive & Running Walk/Run for Suicide Prevention on Sept. 25th.
The Centers for Disease Control and Prevention Foundation has named Monique Saunders Patrick as chief operating officer. Patrick will have responsibility for the Foundation's finance, human resources, legal and information technology functions and will serve on the Foundation's executive team.
The Greater Cincinnati Foundation (GCF) welcomed Jennifer D. Powell, former Chief Marketing Officer of U.S. Bank, as its new Vice President for Marketing & Communications. Powell will work to champion the Foundation's reputation and its brand, and to communicate the impact of GCF's community investments.
Doorways for Women and Families announced the Campaign for Brighter Futures at its seventh annual breakfast. Over $4 million was given to the campaign by philanthropists, and an additional $310,000 was raised at the event.
Tricia Downing, founder of The Cycle of Hope and Camp Discovery, competed in the Women's 10m Air Pistol during the 2016 Paralympics Games in Rio, September 7th-18th.
News about opportunities, initiatives
The Northern New Jersey Community Foundation's ArtsBergen initiative will spotlight tactical urbanism at the fourth Connect the Dots networking event on October 19th, in Teaneck, New Jersey.
Connect the Dots is free and open to artists and arts supporters in Bergen County.
The Epilepsy Foundation of Greater Los Angeles will host The Walk to End Epilepsy on November 6th, at the Rose Bowl in Pasadena, California.
Donate to Teen Cancer America for a chance to win two premium tickets to Desert Trip 2016 on October 14th-16th.
Alliance For Justice will launch an online First Monday photo campaign as part of its visibility action outside the Supreme Court on October 4th.
The Environmental Media Association (EMA) will honor actress and activist Shailene Woodley with the Female EMA Futures Award at the 26th Annual EMA Awards on October 22nd at Warner Bros. studios in Burbank, California.
Innovation: Africa's Masquerade Event will be held on October 26th
at Up&Down in New York City.
National Philanthropic Trust will host a reception on October 19th in Jenkintown, Pennsylvania in honor of its 20th anniversary.
Economic Mobility Pathways will host the Disrupting the Poverty Cycle Conference from October 6th-7th, in Boston with a session on "Reinventing Philanthropy: How Foundations Are Evolving to Create Greater Impact."
Artist Trust will celebrate 30 years of grant-making and educational programs for Washington State artists on October 22nd, on Capitol Hill. There will be an exhibition and program featuring artists from all 30 years of the organization's history.
---
If you are interested in having your organization's news announced in the next News Bits, please send announcements or press releases to news@philanthropyjournal.com.