News about grants, gifts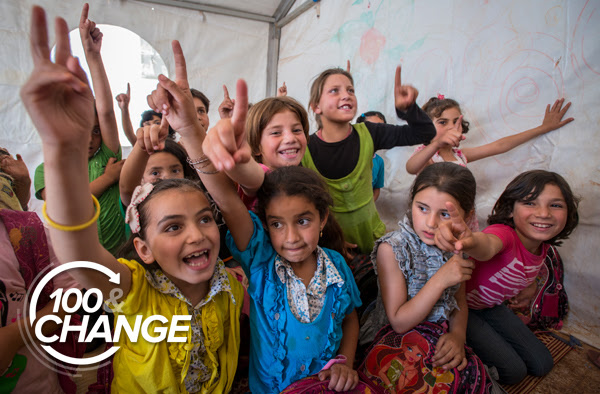 Sesame Workshop and International Rescue Committee were awarded $100 million from the MacArthur Foundation to educate children displaced by conflict and persecution in the Middle East. Three additional $15 million grants were awarded to finalists—Catholic Relief Services, HarvestPlus, and Rice 360° Institute for Global Health (Rice University) in 100&Change, MacArthur's global competition for bold solutions to critical problems of our time.
Local companies and individuals have contributed more than $300,000 to the San Diego Foundation's San Diego Regional Disaster Fund in support of Lilac Fire recovery and rebuilding.
Power Monitors, Inc. donated $20,003.50 to the American Red Cross for hurricane relief efforts.
SunTrust Banks, Inc. is taking a series of actions to invest savings from tax reform in supporting the financial wellness of its workforce and communities, including $50 million in additional community grants to national and local financial well-being efforts.
Brevard County residents benefitted from more than $1.87 million invested in projects to help improve their healthcare in the past year through grants made by the Space Coast Health Foundation.
News about people, groups
The New Horizons Board of Directors appointed John C. Brauer as President and Chief Executive Officer, effective January 11th.
Seven Alaskan nonprofit leaders from across the state have been awarded a 2018 Rasmuson Foundation Sabbatical. These CEOs, executive directors and tribal leaders will have three to six months to completely unplug from their jobs to rest, reflect, and rejuvenate.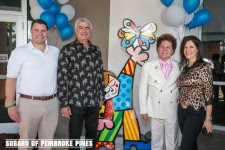 JAFCO celebrated the holiday season on December 21st with their annual Family Funday. During the festivities, an 8-foot tall monumental sculpture created by world-renowned artist Romero Britto was unveiled and will adorn the entrance to the JAFCO Children's Ability Center.
Denver-based Ardent Mills will develop a three-star partnership with the National FFA Organization, formerly known as Future Farmers of America.
Miracle Flights has provided a total of 685 free flights in November 2017 to critically ill children and adults in need of medical care far from home.
Seva has been named a "Best Bet" from the pool of top applicants to the MacArthur Foundation's 100&Change competition. Best Bets were selected by the Center for High Impact Philanthropy based on their ability to offer high-impact philanthropic solutions to some of today's most critical issues.
Prosperity Now's 1:1 Fund has joined with the new social savings app, Kidfund, in a cause-marketing partnership that will generate more funds to match the contributions of young savers in Children's Savings Account programs.
The Cummings Foundation
invited 223 organizations to apply for one of 100 grants of $100,000 each to be awarded in June 2018. The 223 invitees were selected after a thorough review of 597 Letters of Inquiry submitted last year for the Foundation's
$100K for 100
program.
News about opportunities, initiatives
The Sidney Hillman Foundation is accepting nominations for the 2018 Hillman Prizes until January 30th. The awars honor investigative journalism and commentary that advance social and economic justice. Winners exemplify reportorial excellence, storytelling skill, and public service impact.
Palm Healthcare Foundation, Inc. will hold its first annual Train the Brain "Better Health" campaign to be held from January 16th-February 16.
With an initial $5 million commitment for 2018, Barr Foundation has added climate resilience as a third priority of its Climate program.
World's Best Cat Litter donated 112,000 pounds of litter in 2017 to five shelters across the United States through its GiveLitter charity initiative.
The NYU School of Professional Studies George H. Heyman, Jr. Program for Philanthropy and Fundraising is offering two Intensive Programs in Fundraising. Each one-week Intensive provides a combination of practical skills and theory to expand private support for nonprofit organizations. In January 2018, the Heyman Program will offer the Winter Intensive in Fundraising and introduce the Advanced Fundraising Intensive.
---
If you are interested in having your organization's news announced in the next News Bits, please send announcements or press releases to news@philanthropyjournal.com.