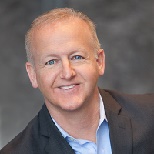 Special to the Philanthropy Journal
By Steve Johns
We are on the cusp of the greatest intergenerational transfer of wealth on record. The Baby Boomers, those born roughly between 1940 and 1960, control 80 percent of all financial wealth in the United States and are responsible for about half of all philanthropic giving from individuals. Their children, known as the Millennials, stand to inherit a whopping $30 trillion from their parents in the coming decades.
This provides a unique opportunity for nonprofit organizations to examine their donor base and enact a multi-generational gift strategy.
There's ample evidence that Millennials will be a force in charitable giving. According to The Case Foundation's 2015 Millennial Impact Report, 84 percent of millennials made a charitable donation in 2015 while 70 percent of them volunteered their time. Their early track record of donor engagement and activism suggests that as a demographic, they are worthy of long-term cultivation and attention. For this reason, nonprofits and charitable foundations should create a development strategy for Millennials now. Because Millennials are not Boomers, advancement professionals will need targeted marketing techniques to appeal, engage and increase share of philanthropic wallet with this new generation.
New channels for a new generation
It's important to remember that Millennials are the first generation to grow up using computers, smart phones and other digital devices. Non-profits need to forego traditional marketing methods and meet this generation where they are, by adding new digital channels to their donor cultivation and engagement efforts.
Organizations will need to leverage mobile technology to effectively reach Millennials. Since more than 97 percent of U.S. Millennials own a smartphone, which they touch 45 times a day, mobile marketing and fundraising will become a cornerstone channel and donation tool for the Millennial generation.
Today, the majority of traffic on websites comes from mobile devices; nonprofits that don't already have a mobile optimized website must move quickly to capture the Millennial donor. In addition, all other communications should be mobile-responsive, ensuring all call-to-actions stand out and are easily accessible from mobile devices.
Social media is the channel for communication for the Millennial generation. Millennials will look to engage with causes on social media platforms, such as Twitter, Facebook, Instagram and Snapchat. Cause marketers must ensure that social media information is updated and consistent across all touch points, and importantly, social media content must be compelling, visual and shareable. This means using content like photos, video, emojis and geofilters. In addition, nonprofits must infuse mobile technology throughout their fundraising. This includes using mobile tools, such as mobile bidding and auction software, Text2Give, online donations, and social fundraising platforms. Millennials will have no patience for paper forms, bid sheets and old school giving formats.
Millennials are all about community
Perhaps because Millennials spend so much time on social networking sites, they tend to be especially influenced by peers. In fact, data suggests Millennials respond more to causes than to individual charitable organizations. This makes it crucial for nonprofit marketers to keep their cause relevant and incorporate strong mission messaging to attract these donors and their peer groups.
Engagement is the first step in the donor journey. Provide ample opportunities for Millennials to become involved with your cause. Tap into their enthusiasm and energy by offering interesting volunteer efforts. Create a dedicated board position for a Millennial as a means to better understand the needs of this generation.
Social fundraising also will be popular with this cohort, enabling them to raise funds by participating and putting their own stamp on charitable giving. Make it easy to build excitement by giving them mobile fundraising tools that are intuitive to use. Tools should have communication functionality to easily enable nonprofits and their Millennial donors to communicate progress and energize their giving networks.
Over the next two decades, the Millennial generation will become the wealthiest generation. They will be looking for ways to use this wealth to support causes they believe in, and it's only natural that some of these causes will dovetail with their parents' interests.
Cause marketers should be thinking now about how to engage this unique generation using technology and communications in novel ways.
---
Steve Johns is CEO of OneCause (formerly BidPal), developers of user-friendly fundraising software that helps nonprofits engage donors, raise more money and save valuable time and resources.