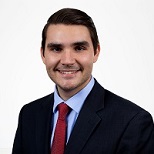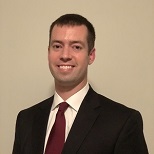 Special to the Philanthropy Journal
By Garrett Daniel and David Schlaseman
As a land-grant university, NC State is committed to providing students hands-on, highly-engaged learning opportunities AND to providing research that is of direct, practical use to the fields we work in. Philanthropy Journal proudly presents the latest in a series of evidence-based resource articles developed by Dr. Amanda J. Stewart's masters level Management of Nonprofit Organizations classes. These articles represent a perfect overlap of engaged learning and practical research.
Nonprofits, knowingly or unknowingly, are surrounded by data. They produce, collect, impact, and are impacted by data. Exponential advances in technology have resulted in organizations, governments, and individuals possessing the ability to not only collect, but sift through massive amounts of data to identify problems, recognize patterns, and form policy at "unprecedentedly detailed levels."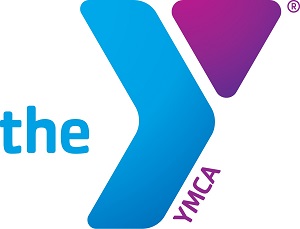 Data analytics, however, is not widespread in the nonprofit sector. A recent study reported that while 90 percent of nonprofits collect data, just five percent "use data in every decision they make." Such juxtaposition is the basis for this article: Your organization already understands the sources, functions, benefits, and challenges of big data analytics; however, you may not know—or understand—the management and operational changes necessarily needed to incorporate data "in every decision [you] make." A decade ago the YMCA of Austin was in this place — collecting data using clipboards and pencils as participants showed up to swim lessons, after school programs, and exercise programs. The massive amounts of data that was uselessly obscure ten years ago has now become easily aggregated and accessible, resulting in the production of, sharing with, interaction between, and organization of data.
The following checklist, comprised from a conversation with Sean Doles, Vice President of Mission Advancement for the YMCA of Austin, will ensure that organizations who have the capacity and willingness to incorporate data analytics into daily operation can effectively do so.
Here's how your organization can make the same transformation:
Gain Support of Top Leadership
It comes as no surprise to say organizations fear change – psychologically overcoming an inert culture can, understandably and expectedly, be arduously challenging. New employees looking to implement new procedures are often scolded, told "We can't do [insert new way] because [insert old way] is the way we've always done it." Executives know their organizations are collecting an overwhelming amount of data and they know that this data can inform decisions. However, they are unfamiliar with the programs, people, and management changes needed to analyze and present data. This unfortunately results in resistance from organizations to fully embrace the merits of data analytics. Employees seeking to incorporate data into decisions must clearly convey the myriad of benefits in an attempt to educate, and subsequently convince executives. Executives must buy-in to this new way of making decisions, after all they are in charge. Once the C-Suite has been convinced, a new organizational culture should emerge that emphasizes the obligation of employees to make arguments, decisions, and presentations based on objective data. The once inert culture that survived with support from top leadership will now be transformed.
Identify Key Metrics
Measure what you should, not what you can. Organizations must identify key performance indicators while being careful to not interchange data quality and quantity. Measuring success by the number of counterproductive reports, the amount of irrelevant data, or any other process activity, rather than on the achievement of actual metrics is a detrimental form of goal displacement.
Collecting large sets of data is one thing, efficaciously analyzing and tying them to stated objectives is another. In other words, data is only useful insofar as it's used to direct behavior to achieve the mission. Doles argues that the Pareto Principle should be applied to data analytics; identify and focus on the 20 percent of performance indicators that will produce 80 percent of your success. YMCA of Austin collects massive amounts of data, but that seemingly overwhelming amount can frighten both managers and employees. This is why it is important for managers to understand what data matters to them, what data drives success, and which data are leading or lagging indicators.
Determine Who and How: Analysis and Interpretation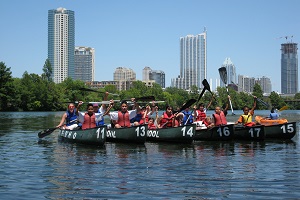 Once organizational leadership commits to data analytics and identifies key metrics, the next question is "how do we get data?" As clients and employee begin to create large amounts of data, the organization will need individuals, machines, and software to analyze and interpret data. After all, why collect data if decisions cannot be made from it? Who or what can transform this data into usable information? How can they do this? While each nonprofit will have to determine the specifics of their data strategy and the employees included in it, here are two points to consider when determining 'who' and 'how.'
Who
Jen Bokoff of the Foundation Center explains that "nonprofits aren't staffed by people who are naturally inclined to seek out data." She's right, but employees should know what constitutes success and failure within their organization without having a postgraduate degree in mathematics, technology, or analytics. A doctoral data analytics team is not necessary to collect, analyze, or present data. In fact, based on the cascading goals set by top leadership, each employee within each department should maintain a clear understanding of expectations and responsibilities.
How
While admittedly the authors are not experts on technology software, your organization must conduct thorough research to determine what software most meets your needs. It may be contracting with a corporation such as Umble or Daxko (as YMCA of Austin does), identifying an internal data-savvy employee, or even enabling a skill-based volunteer to begin compiling, analyzing, and interpreting information.
Presentation and Persuasion: Communicating to Stakeholders
Without context, content, and connection, data is meaningless. Proclaiming that your organization achieved some indeterminate goal based on vague data will cause stakeholder's eyes to glaze over. For instance, if the Y reported that night class membership rose by two percent last quarter, stakeholders would not likely understand the meaning or significance of that number. However, if that data was presented in such a way that shows the need to restructure night programs, the information would be more valuable. Here are three points to consider when presenting data to stakeholders:
Context
Put the data into context–how does this number compare to last year, is it meeting this year's expectations? Raising $1,000,000 this year is impressive, but it's not if you've been regularly raising $1,500,000 in the previous years. In short, put the data into context so relativity shines through.
Content
People don't want to look at numbers in ten point font on a page; content has to be packaged using effective graphical representations such as infographics and dashboards. These well-designed, easily-readable presentation techniques will ensure stakeholders remain engaged, interested, and ultimately persuaded.
Connection
Connect the data to the audience you're trying to persuade–make the numbers mean something to them. If you are presenting data to potential donors, craft the message in a way that shows donor impact. The YMCA, for example, could claim, "for the cost of a cup of coffee at Starbucks, you could provide one child with one swim instruction lesson." Conversely, if you are presenting data internally, different metrics would need to be used to make different connections. In short, know your audience.
Presentation and persuasion are critical; for it relies on the accuracy of the preceding steps for pertinent information. However, no matter how accurate the data is, without presentation that persuades, the data will become seemingly useless because of lack of interest, understanding, and engagement. The process (collection, key metrics, etc) and product (data points and presentation) are explicitly interrelated, and this underscores the need for analytics to be a part of an integrated management change. In the case of the YMCA of Austin this means that efforts to collect data are tied into marketing, communication, and development strategies.
What Next?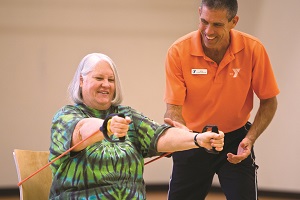 Data analytics shouldn't be used exclusively to analyze or interpret mission achievement; every employee within every department collects data and should be using data to make more intelligent decisions. This includes development, marketing, human resources, accounting, and budgeting employees. The YMCA development team has metrics it must meet, and uses data to measure the extent to which they have achieved the goals; marketing employees use data to create profiles for "look-alike" clients to boost participation and membership; and budgeting and accounting employees constantly track and analyze financial information such as cost per member, as well as expense-to-revenue and client-to-staff ratios. Your organization is collecting data and the steps listed above will now allow that data to be analyzed in a way that produces smarter decision making.
Whether your nonprofit feeds the hungry or provides shelter for the homeless, you have the ability (and obligation) to make data-backed, objective decisions regarding service delivery and internal processes – your clients depend on it. Providing indispensable services to the underserved requires effective, efficient, responsive, and accountable organizations composed of people that make grounded decisions.
We hope that this article sheds light on the necessary management steps needed to incorporate data analytics into the nonprofit sector, allowing organizations to bridge the gap between information and implementation to continue operating in today's complex and fast-paced world.
---
Garrett Daniel is currently enrolled in the Master of Public Administration Program at NC State. He received his undergraduate from Campbell University, with a major in political science and minor in business administration. After graduation, he plans to pursue a career in state or federal government.
David Schlaseman is currently enrolled in the Master of Public Administration Program at NC State through a U.S. Army fully funded scholarship. He received his undergraduate from the Virginia Military Institute, with a major in History and minor in Spanish. Upon graduating he will continue his career in the U.S. Army.