Special to the Philanthropy Journal
By Beth Bourgeois
We have all seen amazing service dogs in action; these furry, vest-wearing canines help thousands of people with a myriad of different needs — from anxiety to mobility. But for Warrior Canine Connection (WCC), a nonprofit that enlists recovering Warriors in a therapeutic mission of learning to train service dogs for their fellow Veterans, what people don't see is how that one dog isn't just changing its owner's life for the better, but is also positively impacting roughly 60 others along the way. The Warrior Ethos reads, in part, "I will never leave a fallen comrade." By using just one service dog, Veterans are able to fulfill this promise to countless of their fellow Warriors, even after their service has ended.
The concept is called Mission Based Trauma Recovery (MBTR). It's a therapy model devised by Warrior Canine Connection Founder and Executive Director Rick Yount. The program was designed primarily as an intervention for combat Veterans suffering from post-traumatic stress and WCC is currently utilizing MBTR at five locations, including the National Intrepid Center of Excellence (NICoE,), Walter Reed National Military Medical Center (WRNMMC), Fort Belvoir Community Hospital (FBCH) in Fort Belvoir, Virginia, the Menlo Park Campus of the Palo Alto VA Health Care System in Northern California, and the WCC Healing Quarters in Boyds, Maryland.
The MBTR model harnesses the healing power of the Warrior Ethos and the human-animal bond to reduce symptoms of combat trauma whereby patients with combat stress train the dogs to assist another Veteran with invisible and/or physical wounds. The model provides recovering combat Veterans with a sense of purpose while they are in treatment at Department of Defense and Department of Veterans Affairs medical facilities, and is designed to remediate their symptoms of combat stress, such as isolation, emotional numbness and re-experiencing.
"As a social worker, I was frustrated at the outcomes from traditional therapies," says Yount. "We discovered that we could use dogs to address so many challenges that folks with psychological issues are struggling with. To have a non-pharmaceutical, more natural way of improving the lives of Veterans, how could we not?" Yount also notes, "It's the whole aspect of doing something for a fellow Veteran that makes it as powerful as it is. It requires patience, assertiveness, positive reinforcement, kindness, consistency, communication skills, love, responsibility, and an attitude of never giving up or giving in."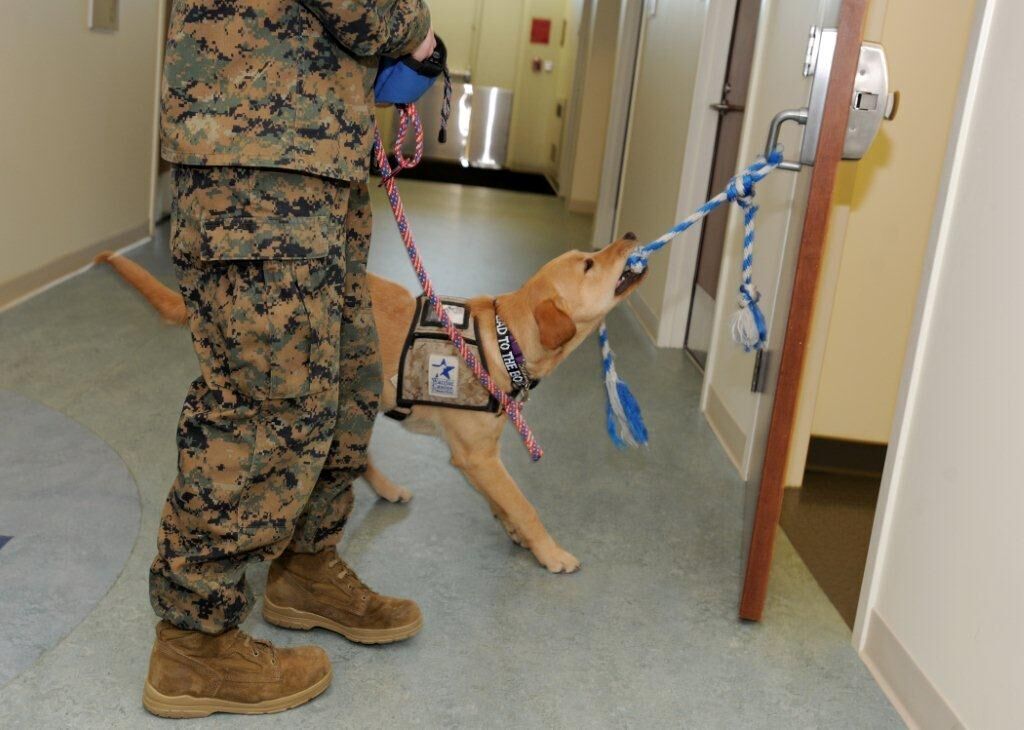 Since its inception, WCC has placed 19 service dogs with wounded Warriors. However, through the MBTR program, the organization has also impacted the lives of more than 3,700 Service Members and Veterans who have assisted in the training process. The training of one WCC service dog can impact as many as 60 Service Members in the process.
Make no mistake, training a service dog isn't the standalone solution for therapy; rather, training a service dog serves to narrow a gap between the Veteran and his treatment team.
"The reality is that training a dog can get you to necessary medical appointments, while the dog itself is a bridge to establish relationships to those who may be withdrawn, and it can be used as a conduit to make challenging therapies more accessible," said Allison Proctor, MSW, director of Mission Based Trauma Recovery, Warrior Canine Connection. "The mission of training a dog for someone else makes everything more tolerable for the Warrior trainer."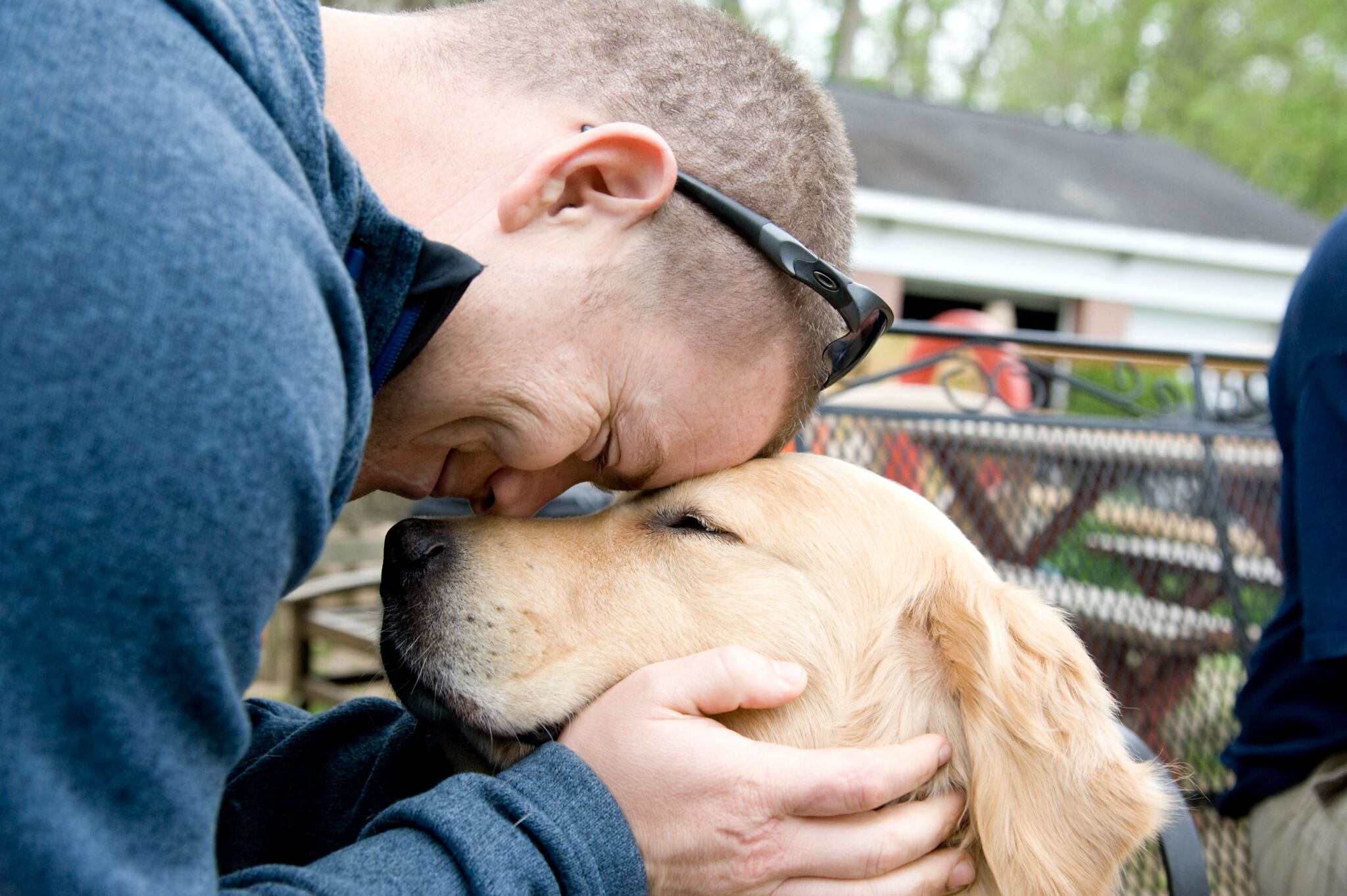 Proctor says she has seen real change in Warrior trainers in as little as a matter of seconds.
"To see someone walk into your door and smile — that's instantaneous change," said Proctor. "A dog can do in 30 seconds what I might take me three months to achieve — there's immediate trust and a bond established through the dog."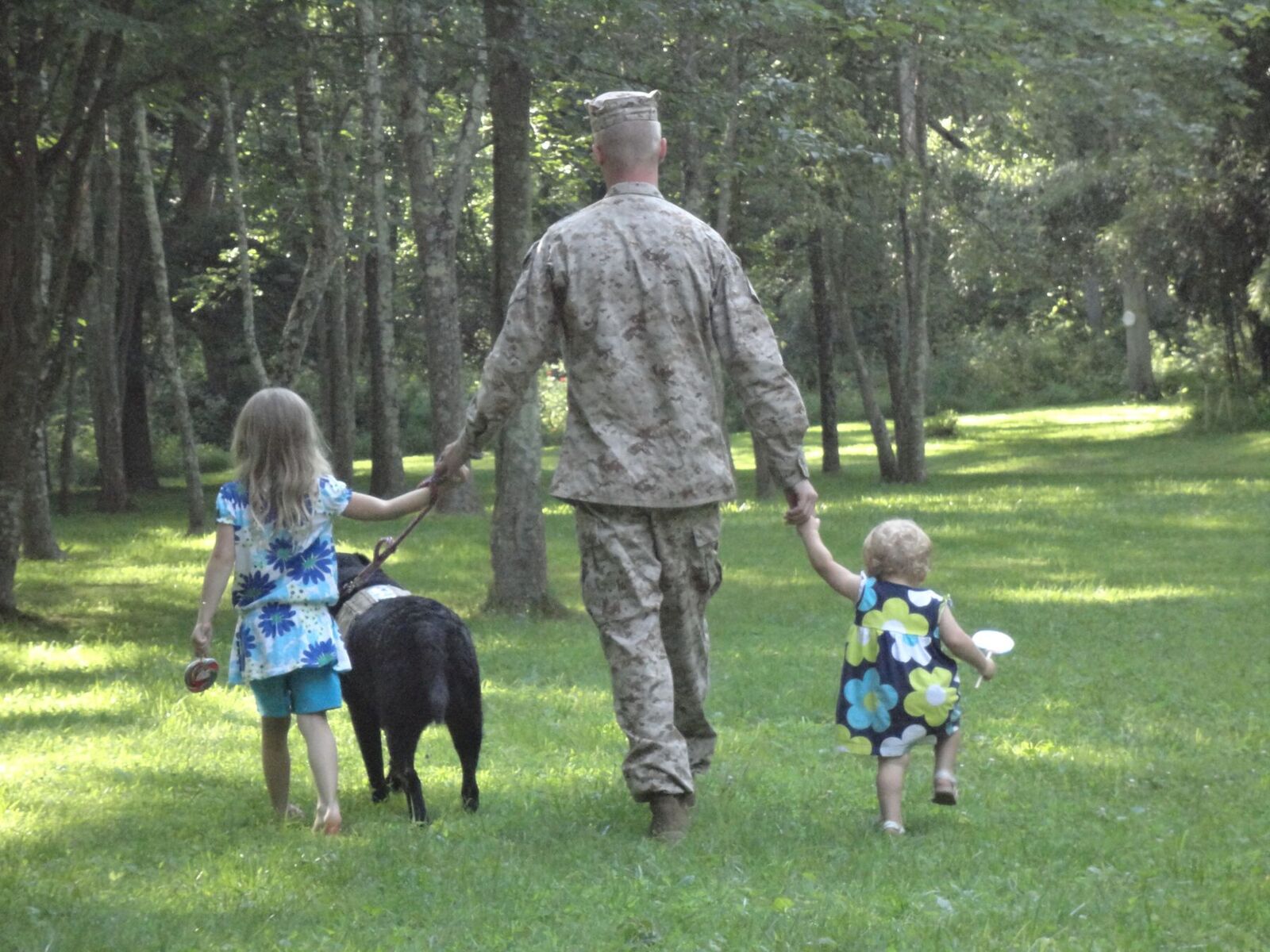 As you might imagine, the Veteran trainers become very attached to the dogs they're helping to train. Besides knowing that the dog is going to go on to help someone else, the trainer is often encouraged to write a letter to Warrior who will receive the service dog at the completion of training. The letter serves as a proud memento for the number of lives one dog can impact.
At the center of WCC's mission is the Warrior Ethos, helping others in service. Nonprofits support their own key missions in their own ways, but they are also concerned with this basic purpose. Warrior Canine Connection's unique model for Mission Based Trauma Recovery allows for Veterans to continue being the service members they always were. While they may be recovering from trauma, their jobs in the military are always to serve, and by training service dogs to help other Veterans, they are continuing to fulfill their duty.
---