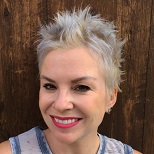 Special to the Philanthropy Journal
By Dianna Bari
Animals have always been an important part of Scott Struthers' life—as the son of a biologist, he connected with them but also understood the vital role they play on this planet. Having traveled to Africa for the first time with his father when he was 15 years old, that connection was cemented for life. Decades later, Struthers brought his teenage daughter to witness the magic of Africa and was shocked to see the obvious decline in the elephant population—it was disturbing and he knew he had to do something.
As the co-founder of a $100 million dollar company, Struthers shifted his focus to meaningful projects that help the planet and its species—his priority was elephants and he realized he did not have to reinvent the wheel.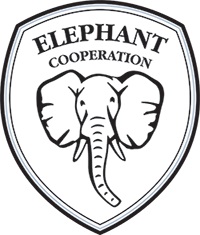 "There are many great NGOs out there, especially in Africa," said Struthers. The world doesn't need another one."
It became apparent that his unique contribution would consist of raising funds for existing efforts. This learning process also led Struthers to understand that he had to approach the issue of elephant poaching from many different angles. It is a complex matter and helping the African people has to also be part of the equation.
As Struthers explains it, Elephant Cooperation visits NGOs they think meet the organization's goals and decide which ones to fund and partner with. The portfolio they put together is based on NGOs that have the most impact, history of achievement and growth potential. The organization then brings in representatives of those NGOs to talk, lecture and appear at promotional fundraising events. Struthers explains that they want competition to find the right answers and cooperation to share success. Bringing the projects to the funders is an important aspect of Elephant Cooperation's approach. When possible, Struthers also brings philanthropists and business leaders to Africa to see the projects in person—one such trip raised $100,000.
So far, Struthers has chosen several projects to support including anti-poaching drone operations, building greenhouses, digging wells, supporting rangers and educating African school children—many of whom have never seen an elephant.
There were several obstacles to overcome, not having ever run a non-profit but Struthers knew one thing for sure—he wanted all the funds generated to go directly to projects on the ground in Africa so he decided to underwrite all administrative costs for Elephant Cooperation. Next, he had to figure out his approach. Securing individual donations is always difficult to sustain and people feel overwhelmed, not knowing which organizations to choose. It made sense to use his expertise to develop business partnerships that could generate funding.
Using this "entrepreneurial philanthropy" approach is showing early success. Struthers' business partner started a conversation with Stuart Jenkins, CEO of a Florida company, Shoes For Crews, that provides slip-resistant footwear worldwide. Coincidentally, the three of them had attended the same college. Shoes For Crews had a surplus of shoes due to a recent rebranding and after discussing ways to benefit Elephant Cooperation, Jenkins donated 400,000 pairs of shoes for the organization to resell in Africa with funds going to the various projects they wanted to support. The primary beneficiaries are Air Shepherd's anti-poaching drone operations and African Parks, a nonprofit conservation organization that takes on the rehabilitation and long-term management of protected areas in partnership with governments and communities.
So far the partnership with Shoes For Crews has raised $70,000 with the expectation of several hundred thousand more by the end of the year. Struthers' team has been able to handle duty drawbacks while Shoes For Crews takes advantage of both the tax write-off and PR campaign. Using Struthers' resources, they were able to coordinate the pick-up of 86 containers from Shoes For Crews warehouses so that they did not have to absorb any costs. Struthers paid for all freight, moved all merchandise to South Africa and confirmed that they eliminated the potential for any competition with existing US distributors.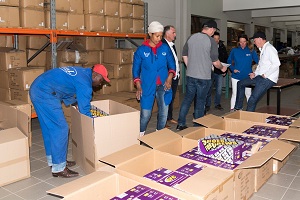 For future partnerships, Struthers and his team have the ability to change merchandise labeling if a donating company is concerned. Struthers plans to focus his attention on distressed merchandise deals to support Elephant Cooperation as one deal can generate significant funds and all parties benefit—it's a win-win. Because of this initial success, Struthers is actively looking to join forces with other businesses that would like to participate in partnerships such as these. Volunteer mission trips with Elephant Cooperation will also happen next year.
Struthers admits Elephant Cooperation is a young organization and he is still learning the ins and outs of the nonprofit world, but his business background and resources have made it very successful early on—proving the benefit of running a nonprofit like a business. Struthers hopes to inspire other businesses to participate on either side of this model in order to make a difference in the world.
---
Dianna Bari is a publicist based in Los Angeles. She began her PR career in 1999 and eventually founded her own firm, db Media, in 2008. She specializes in representing start-ups across technology, consumer, non-profit and entertainment industries.