News about grants, gifts
Higher Achievement recently received a three-year $1.89 million grant from the New York Life Foundation to support middle school after-school and summer programs in Baltimore, MD; Washington, DC; Pittsburgh, PA; and Richmond, VA.
Avon and the Avon Foundation for Women have donated $1 billion in contributions dedicated to causes that matter most to women.
Henry Schein, Inc. donated more than $25,000 in health care products to the Henry Viscardi School at The Viscardi Center. The donation will support the specialized care and treatments the school provides to each student.
The Johns Hopkins Greenberg Bladder Cancer Institute awarded a total of $500,000 to ten bladder cancer projects.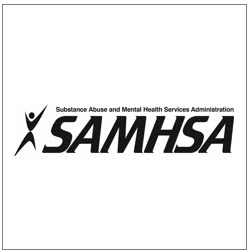 Services for the Underserved received a 3-year $1.2 million Center for Substance Abuse and Treatment grant from Substance Abuse and Mental Health Services Administration to provide housing to 150 homeless individuals including chronically-homeless veterans, and chronically-homeless non-veterans who have a history of substance use or co-occurring substance use and mental health disorders.
The Otto Bremer Trust has awarded over $8.4 million in grants as part of its most recent grantmaking cycle to support charitable activities in Minnesota, North Dakota and western Wisconsin.
The Arab American and Chaldean Council has been awarded a $100,000 grant from DTE Energy Foundation for its Skilled Trade Worker Program, which is part of the organization's Workforce Investment Act initiative. Funds will be received over a two-year period.
News about people, groups
The Level Playing Field Institute's Board of Directors has named Eli Kennedy as its new Chief Executive Officer. Eli will succeed Mitch Kapor, who has served as interim CEO since 2014.
The Children and Athletes Regenerative Medicine Foundation, a newly launched 501(c)(3) organization headquartered in New York City, is dedicated to accelerating the development and translation of regenerative medicine therapies specifically designed for the functional needs of children and athletes.
The Boys' & Girls' Towns of Italy's annual New York Spring Ball took place on March 8th at the Doubles Club in New York, New York.
In keeping with the tradition of giving flowers on Women's Day, Arizona Flower Market gave away free 10 stem bunches of Gerbera daisies to every woman that came into the Market between March 8th and the close of business Wednesday, on March 9th.
The Technion-Israel Institute of Technology will celebrate Michael R. Bloomberg, three-term New York City Mayor, philanthropist and founder of Bloomberg LP, by presenting him with an Honorary Doctorate. The event is sponsored by the American Technion Society.
The Audre Lorde Project's Executive Director Cara Page and SOS Collective Coordinator Tasha Amezcua spoke at City University of NY on a panel about ending intimate partner violence.
Christopher H. Purdy, President and CEO of Washington D.C. based DKT International and Carafem Health, will be honored along with Cecile Richards, President of Planned Parenthood Federation of America and Planned Parenthood Action Fund, at Manhattan Country School on April 30th.
The
Big Tent Judaism Chicago
Initiative has been recognized for innovation and has been named one of 16 leading Jewish organizations in Chicago by The annual Slingshot Guide.
On February 26th, the
National Hispanic Media Coalition
(NHMC) celebrated its 30th year anniversary and honored outstanding contributions to the positive portrayals of Latinos in media at its 19th Annual NHMC Impact Awards Gala at the historic Beverly Wilshire Hotel in Beverly Hills, California.
Jewish Home Lifecare is now
The New Jewish Home
, a new name for a new and rapidly changing era in eldercare.

Astellas, an active member of the
Leadership Council on Legal Diversity
(LCLD) since 2014, has nominated Katie Leaman, assistant general counsel, regulatory, and David Cole, senior corporate attorney, litigation, for LCLD's landmark Fellows Program.
As one of the corporate leaders working to end domestic violence, Mary Kay Inc. partnered with
NO MORE
to serve as the lead corporate sponsor of
NO MORE Week 2016
. From March 6th-12th, Mary Kay convened with other key organizations in the fight against domestic violence and sexual assault to sponsor activities and raise awareness for these epidemics.
Janlori Goldman, who has spent her career addressing the problems of inequality in our society, has been named the new Director of Institutional Advancement and Senior Strategic Advisor at the
Center for Community Change
.
The
Barrow Neurological Institute
at Phoenix Children's Hospital will be launching its Second Annual Fundraiser in support of their Pediatric Down syndrome Clinic. The event will be hosted on
Sunday, March 20th
in the Main Courtyard at Scottsdale's Musical Instrument Museum. The luncheon will showcase a professional fashion show featuring children with Down syndrome and local celebrities.
News about opportunities, initiatives
Honeywell and NASA are supporting their science, technology, engineering and math (STEM) education program with the award-winning, hip-hop educational experience FMA Live! Forces in Motion.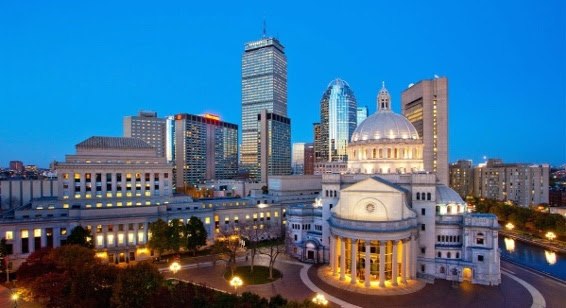 The Public Media Development and Marketing Conference (PMDMC) 2016 will take place in Boston on August 10th-12th. PMDMC is Greater Public's signature event and the largest annual meeting in public media.
As part of the Johnson Center for Philanthropy and the Council of Michigan Foundations' Grantmaking Webinar Series, there will be a discussion on traditional and emerging practices in due diligence, risk management, and risk seeking for effective philanthropy, on April 26th.
Symphony in Color, an enrichment program of the Indianapolis Symphony Orchestra Association, is offering a unique blending of symphonic music and visual arts. Involving more than 30,000 Indiana school children each year, the Symphony culminates in a juried exhibition at the Hilbert Circle Theatre and Indiana State Museum.

The Alliance for Nonprofit Management is currently accepting submissions for its annual Terry McAdam Book Award, which recognizes new publications in the nonprofit sector. Nominations are due March 28th.
NevadaGIVES will hold its fifth statewide online giving event: Nevada's Big Give, on March 10th, at the Mob Museum in Las Vegas. Nevada's Big Give is 24-hours of online giving benefiting charities and Clark County School District Schools across the state, fostering charitable giving by encouraging Nevadans to give where they live.
PENCIL was awarded a three-year contract with the Department of Youth and Community Development to engage in NYC Ladders for Leaders, part of the NYC Summer Youth Employment Program.
The Public Health Accreditation Board, with funding from the Robert Wood Johnson Foundation, has established the Public Health National Center for Innovations to identify, implement and spread innovations in public health practice to help meet the health challenges of the 21st century in communities nationwide.
---
If you are interested in having your organization's news announced in the next News Bits, please send announcements or press releases to news@philanthropyjournal.com.