News about grants, gifts
The KeyBank Foundation awarded a $250,000 grant to Ginn Academy, the first and only all-male public high school in Ohio. The grant will support academic performance and create additional workplace experience opportunities for the students of Ginn Academy.
The doTERRA Healing Hands Foundation made a donation to help Acacia Shade.
Barrow Neurological Foundation was awarded a $160,000 grant by the Joe Niekro Foundation to support research aimed at discovering how certain cerebrovascular abnormalities affect the blood vessels of the brain.
Foundation for the National Institutes of Health board member Mrs. Lily Safra donated more than $675,000 to advance biomedical research and care for NIH patients and their families. The donation will further drive the missions of the Edmond J. Safra Family Lodge and the Charles A. Sanders Legacy Fund.
News about people, groups
Bar Louie hosted a fundraising event called "Louie Loves" to honor Officer David Hofer. During the event on March 10th, 20% of Net Food and Drink Sales were donated to the Hofer family through the Euless Police Benevolent Organization.
The Human Rights Campaign named Joni Madison as the organization's new Chief Operating Officer and Chief of Staff.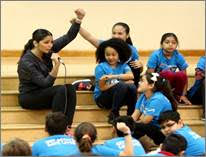 On March 7th, Target partner Camila Alves celebrated the UNICEF Kid Power Program, which promotes fitness and global citizenship, in Los Angeles at the Selma Avenue Elementary School. Camila spoke about the importance of the UNICEF Kid Power Bands.
On March 12th, Gifford Cat Shelter hosted A Feline Affair Benefit Gala and Auction. The event included the Annual Cutest Pet Contest 2016 and a silent auction that benefited the homeless cats of Gifford Cat Shelter.
United Way of New York City's Women's Leadership Council hosted its 10th annual Power of Women to Make a Difference Award Luncheon on Wednesday, March 9th. Net proceeds from the event will benefit the ReadNYC initiative, which focuses on making sure young people in disadvantaged communities are reading on grade-level by the end of third grade.
Ten registered nurses at Parkland Health & Hospital System have been named winners of the prestigious 2016 D Magazine Excellence in Nursing Award. The nurses were honored by D Magazine in an effort to shine a spotlight on the unsung heroes of healthcare.
Baltimore Mayor Rawlings-Blake visited Vehicles for Change's Full Circle Service Center on March 9th to recognize the prison re-entry program's current students and past graduates. Two Baltimore families were also presented with vehicles as part of the nonprofit's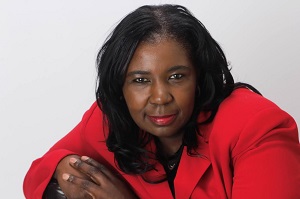 car award program.
President of the New Jersey State Nurses Association Norma L. Rodgers, BSN, RN, CCRA was recognized with Bloomfield College's Alumni Hall of Honor Award. Rodgers was chosen for her impact on nursing and how she has been an advocate for Bloomfield College's nursing program.
To aid efforts to help reduce the risk of Zika to pregnant women, the CDC Foundation will partner with multiple donors to create Zika prevention kits for pregnant women in the U.S. territories of Puerto Rico, the U.S. Virgin Islands and American Samoa.
As part of the annual Accenture Innovation Challenge, a group of MBA students from the University of Michigan's Ross School of Business will team with Accenture to provide pro-bono management consulting support to help advance the growth plans for Back on My Feet.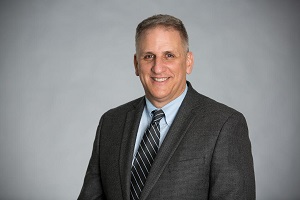 Perkins School for the Blind announced that Ed Bosso has been named superintendent and executive director of educational programs. In his new position, Bosso will oversee all of Perkins' educational services for babies to young adults, including day and residential students enrolled in on-campus programs in Watertown, and public school students served by Perkins' special educators in their local schools.
FHN Foundation Executive Director Terry Egan was named to the Association of Healthcare Philanthropy's Journal Advisory Council.
Yana Kuchinoff, Sam Stecklow, Darryl Holliday of City Bureau, and Robin Amer of the Chicago Reader received the March Sidney Award given by the Sidney Hillman Foundation for revealing that Chicago's police union has often misled the public in the wake of police-involved shootings.
News about opportunities, initiatives
The Individual Donor Benchmark Survey is now open. Organizations with budgets below $2 million are invited to participate in Third Space Studio's annual survey that aims to collect specialized data to enhance fundraising strategies for small and mighty nonprofits.
The Elton John AIDS Foundation and the Elizabeth Taylor AIDS Foundation announced $330,000 in grants for organizations working specifically to fight the spread of HIV/AIDS in the South and within the African-American community.
Detroit Friendship House will host their Fowling for Food fundraising event on April 15th. The event will include bowling, food, a DJ, t-shirts, cash bar, and a photo/autograph opportunity with a Detroit Lions alumnus.
The Insurance Industry Charitable Foundation will execute a regional series of events in major metropolitan areas across the United States for the 2016 women in Insurance Global Conference program.
The Center for Democracy & Technology (CDT) filed an amicus brief in support of Apple in its challenge to the FBI order to unlock the cell phone of an attacker in the San Bernardino shootings. CDT believes that strong encryption strengthens the security of our nation.
World of Children will accept nominations for the World of Children Awards until April 1st.
---
If you are interested in having your organization's news announced in the next News Bits, please send announcements or press releases to news@philanthropyjournal.com.