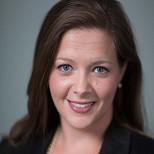 Special to the Philanthropy Journal
By Beth Stevenson
Philanthropists build careers rooted in their passion for improving the lives, conditions and welfare of others. The profession requires long hours, hard work, dedication, passion and most of all—heart. If you stop to consider it—and if you happen to share my affinity for baseball—you might recognize those are some of the very same traits you find displayed on the ball field.
Later this month, Major League Baseball (MLB) players will take the field in the 2017 All-Star Game, affectionately known as the Midsummer Classic. These elite athletes are the best-of-the best, at the top of their game and stand out among their peers.
While ideas and advice from the movers and shakers in your own industry are always of value, looking outside the box—or in this case—inside the fence can offer a fresh perspective on how to be a better employee, leader and generally well-rounded individual.

Lessons from the ball field
Fear will hold you back. Just like a professional baseball player cannot allow the fear of being hit by a 98-mile per hour fastball stop them from getting into the batter's box, you can't let fear of failing prohibit you from accepting challenges and pushing the envelope to advance your cause. As a philanthropist, volunteer and supporter of charity, you are already tackling tough issues and projects, use them as opportunities to prove you can rise above the crowd.
Do not shy away from coaching or asking questions. Take feedback from your professional mentor. They've likely been in similar situations before and can help you navigate toward success.
"Every day is a new opportunity. You can build on yesterday's success or put its failures behind and start over again. That's the way life is, with a new game every day, and that's the way baseball is." – Bob Feller, Cleveland Indians pitcher 1936-1956
You can't win them all. This truism is, well, true. Whether you find yourself facing a skeptical board member or falling short of a fundraising goal, this is one of the greatest life lessons any professional can accept. Even when you bring the best ideas and work to the table, you may not always come out on top, but that doesn't mean you can't finish with a winning record.
When you do take a hard hit, walk it off like any good ballplayer and get back in the game.
"My motto was always keep swinging. Whether I was in a slump or feeling badly or having trouble off the field, the only thing to do was keep swinging." – "Hammerin" Hank Aaron, held MLB record for career home runs for 33 years
Teamwork. In life, in the office, in creating a change movement, you can only go so far on individual talents. Big ideas, like big games, are won through the combined talents of many star players. Embrace the give and take of teamwork. Understand that some days your colleagues will carry the weight of the important work, other days you will step in to lead the team to success.
It's critical to build teams that trust each other, share in the mutual passion of your organization or cause, and are willing to learn from each other along the way.
"Building a baseball team is like building a house. You look for the best architects, the best builder, and then you let them do their jobs." – Pat Gillick, World Series winning manager of several MLB clubs from 1978-2008
Respect. The idea of making a positive impact on society is noble, but if we fail to recognize and respect diversity—the very mosaic that is society—then those efforts may be short-sighted.
It's critical to appreciate the time, talents, successes and different perspectives that others bring to the plate. This opens your eyes to a whole new set of possibilities and partnerships with your colleagues, other organizations and maybe even those you are trying to help.
"In baseball, democracy shines its clearest. The only race that matters is the race to the bag. The creed is the rule book. And color, merely something to distinguish one team's uniform from another's." – Ernie Harwell, MLB play-by-play announcer for 55 seasons
Hard work, dedication and big dreams can be a home run. It's okay to dream big. Every professional ballplayer started out with a big dream of making it to the major leagues, but talent alone didn't set them on the path to all-stardom. Set lofty goals for yourself, for your organization, then lean on hard work and dedication to turn those dreams into tangible successes. Put in the hours, practice your craft and live your passion.
Big dreams sometimes change and lead you in many different directions. Embrace them.
"When I was a small boy in Kansas, a friend of mine and I went fishing … I told him I wanted to be a real major league baseball player—a genuine professional like Honus Wager. My friend said that he'd like to be President of the United States. Neither of us got our wish." – Dwight D. Eisenhower, 34th President of the United States
---
Beth Stevenson is a vice president with FleishmanHillard and avid baseball fan. She has more than a decade of experience in journalism, communications and public relations across public, private and nonprofit industries.