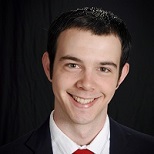 By Kevin Mercer
As she had done countless times, Andrea Conte arrived one December morning in 1988 at the cookware store she owned in west Nashville to begin preparation for another busy day. Thoughts of the many tasks occupied her mind as she approached the door. But just as she did a man appeared, overpowered her petite frame and forced her into his car.
All seemed hopeless.
But as fear and adrenaline flooded her veins, Andrea managed to unlock the car doors and escape with her life. She had been pistol whipped, bruised from head to toe and given a broken arm. But she was alive.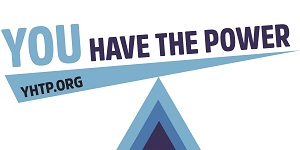 Just as this trauma ended, another – much longer – one began. Andrea became a victim witness in the criminal justice system, a position she found incredibly isolating and degrading. No one should have to go through this alone as a victim of a violent crime, she thought.
Although Andrea felt alone, she wasn't. Violent crime is an incredibly common occurrence. For example, according to the National Coalition Against Domestic Violence, 74,023 domestic violence crimes were reported to Tennessee law enforcement in 2014. The Tennessee Bureau of Investigation reported 2,077 incidents of forcible rape in the state in 2016.
Andrea felt she needed to help others when they felt helpless, so she founded You Have The Power (YHTP) in 1993. The organization advocates for victims and raises awareness about violent crime and justice issues. Andrea went on to great success as the First Lady of Tennessee from 2003-2011, but she has never wavered in her hands-on commitment to what YHTP stands for.
"The basis of our organization is through empowerment of survivors to give them back their life," said Cathy Gurley, who has been YHTP's CEO for five and a half years. "We help you get back steady on your feet and understand your own power."
YHTP will celebrate its 25th year of existence this March. It is in the process of revamping its website and has already developed a new company logo. But its logo and website aren't the only things to have changed since 1993.
In its early years, YHTP faced pushback from many who felt it wasn't appropriate to talk openly about certain crimes. Now, YHTP finds itself in a social climate much more willing to discuss all violent crimes, thanks in part to the work it has done.
Gurley believes a lack of dialogue about the issues only obscures and prolongs them. "If we don't talk about (the issues), we're not going to get ahead of them," she said.
YHTP has only three fulltime employees, but its influence has been felt throughout Tennessee and beyond.
YHTP provides an extensive list of services – such as crime hotlines and legal guidance – to victims and their families. The resources cover community needs of all kinds and leave visitors more educated about violent crime. YHTP does not provide services directly but acts as a launching point for people to find the help they need.
Presentations are another major way YHTP works in the community.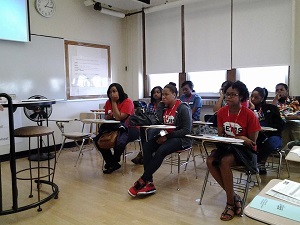 "We do programming in schools, churches, community groups of various sizes," Gurley said.
In these strategic locations, Gurley and her team can select a topic from an array of violent crimes. At a college campus, that may be sexual assault. At an elementary school, ways to detect child abuse.
Presentations are free of charge and usually begin with a brief introduction and a 20-minute documentary, with a strong slant toward victims and their experiences. The documentaries engage the audience but also give victims an outlet to tell their stories without having to relive their trauma at every presentation, Gurley said.
Following the documentary, YHTP hand-selects various experts to enhance understanding of the issue. The remainder of the 90-minute presentation is open to questions and dialogue with the audience.
Perhaps one of YHTP's most enduring successes, however, is Victim Impact programming, which is designed to teach inmates about the humanity of their victims.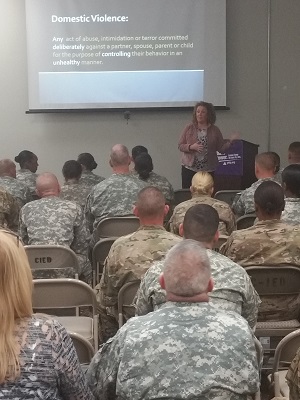 In 2014, YHTP developed a 12-week curriculum for inmates to follow that starts with accountability and ends with forgiveness. The organization then trained 150 facilitators from prisons throughout Tennessee on how to administer the course. The material for the course is available online and is still making a difference in most of the state's prisons.
"We do this mainly because we're hoping to help them to create an empathy toward the victim and their families and therefore help create and show them the way to change their behavior," Gurley said.
Gurley believes YHTP's broad mission statement is what sets it apart, allows the organization to fill a niche and frees it to approach issues with a different perspective from its collaborators. She understands YHTP acts as a life preserver for many in the victim community and, for others, as a platform to speak boldly.
Andrea created YHTP from a place of isolation and silence. Since then, YHTP has spread awareness of violent crimes across all ages and classes, sparking dialogue from universities to prisons. The initial pushback YHTP received from its work is often an afterthought now. But stigmas still exist, and Gurley is well-aware of the work still to be done.
"I think people need to realize that it is their issue," Gurley said. "It isn't a woman's issue or a 'that neighborhood' issue. That no matter where you live, no matter what your income, these things impact you. You may not know it, but it's there."
---
Kevin Mercer is a recent graduate of the UNC School of Media and Journalism with an interest in working to help people in the nonprofit industry. He loves history and all things sports-related.