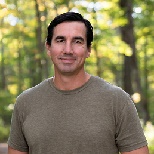 Special to the Philanthropy Journal
By David Cuthbert, CEO W|W
I have now been the CEO of Wine To Water (W|W) for more than four years. Our organization has been involved in water and WaSH (Water, Sanitation and Hygiene) initiatives in more than 30 countries around the world. W|W is my first experience in nonprofit, relief work, and international development.
Prior to W|W, I began my professional career with nearly a decade serving as a Naval Special Operations Officer. My primary operating areas were in the Middle East and Africa. Beyond combat environments, I had the benefit of working on small teams in diverse landscapes; working with local groups of people on local initiatives. In this work, I gained first-hand experience in global conflicts and the impact of basic resources such as water, or the lack thereof. I learned how local cultures coming together with outside cultures, such as my own, create complex situations which require extreme care. Little did I know, all of these learning opportunities would be relevant ten years later when I joined W|W.

After leaving the military, I joined a startup tech company and helped this organization grow through the financial crisis of 2007/8 and remain competitive against some of the largest technology companies of its time. Lessons in organizational development and the process of building a healthy and dynamic team, have directly applied to our work at W|W, as well. My learning experiences have been extreme, but they have prepared me to lead a team capable of taking on immense challenges.
In hindsight, my past careers in the military and tech sector have been building blocks to any level of understanding and effectiveness I have in my current role. And for many reasons, these various experiences directly apply to our mission and our challenges more than I could have perceived.
You see, my learning continued when I arrived in Boone, North Carolina, and accepted the challenge of my current role. Admittedly, I was extremely naive in my thinking that the global water crisis would be resolved by raising as much money as possible and digging as many wells as possible to provide basic water access to people around the world. The problem is, for the majority of people, even those in the water crisis industry, this is still the prevailing thought process.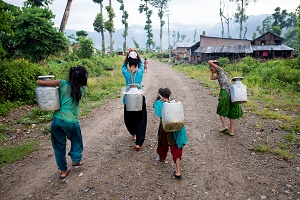 In my experience, I have found this thinking to be untrue. I spent the first years of my time at W|W traveling the world in an attempt to fully understand what was going in the context of water and who was being affected by the lack of this resource. The conclusions that I came to remain profound to me even today. The fact is, water is the basic commonality, but the dynamic nature of the global water crisis looks different everywhere. For instance, the countries we work with in Africa are faced with the challenge of finding enough water. While in places like the Amazon jungle, water is everywhere. But, even so, there is nearly no safe water to drink anywhere. Thus, although we are fundamentally addressing the global water crisis in both places, the resources, methods, impact on culture and families, and solutions, are profoundly different. Although lessons from one area of the world can benefit populations in another, it also quickly became apparent, we must be equally dynamic in our teamwork, our thinking, and the methods by which we address local challenges.
So, what's the point of all of this? The fact is, the global water crisis is just that, a global problem. But beyond that, it is a HUMAN problem. I have traveled through hundreds of cities, towns, and villages around the world, spent extensive time in people's homes, and have built lifelong relationships. Through this, I have come to fully understand that the global water crisis needs to be solved as quickly as possible for billions of people, but it can only truly be solved on a deeply personal and personalized level.
The work does not end when the well is dug, rather, this is when the work begins. If we want to make a true impact and see the next generation grow and thrive without struggling to gain this basic resource, we must be willing to go further. We must be willing to try together, fail together, succeed together, and learn together, while recognizing the dignity of each and every person involved. We must transcend our differences, use the diversity of all of our experiences, and come together in relationship to overcome things that affect us all, known or unknown. Even though we readily refer to this problem as the "Global Water Crisis", it is truly a neighbor/mother/father/brother/sister/daughter/son/friend crisis, thus a "HUMAN Water Crisis", and needs to be addressed and treated as such.
---
David Cuthbert is the CEO of Wine To Water, a non-profit organization that is committed to supporting life and dignity of all through the power of clean water. David oversees the global operations of the organization, which provides sustainable clean water solutions to those in need around the world. Contact David at david@winetowater.org.