Special to the Philanthropy Journal
By Barbara Rady Kazdan and Lynn S. Price
This is the first in a multi-part series from Barbara Rady Kazdan and Lynn S. Price on the issues nonprofits face in transitioning leadership.
---
The Lifestyle section ran a feature article citing my successor as the founder of the organization I'd spent years creating. They'd rewritten history.

They made me sign a 3-year non-compete. I couldn't contact the donors I'd worked with – funders of the issue I'd brought to national attention. Most of my network was off-limits.

The new CEO didn't just ignore me, but our long-time supporters as well.

People asked me if we'd added new cities or when the annual gala would be. I didn't know.

I offered to connect my successor to my New York Times contact. He never asked.
Across the philanthropic sector, nonprofits devise strategies for leadership transitions only to find that their best efforts fail to "get it right." Angst and antipathy often accompany transitions. Board and staff may undervalue and sever relationships with founders, and the change in leadership often diminishes organizational vitality. After 30 years in the social sector, one founder of three successful organizations said, "I've never heard of a transition that worked well."
About the Study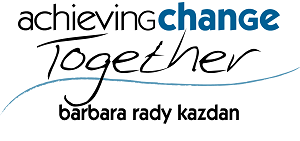 How do social entrepreneurs, philanthropists, and nonprofits experience leadership transitions, and what strategies are they using that actually work? To explore these questions, authors Barbara Rady Kazdan and Lynn S. Price enlisted a small cohort of Ashoka Fellows [1] who, like them, had founded and led bold, disruptive nonprofits, but were still troubled by the fallout from their departures.
The authors identified eight Ashoka Fellows in their personal networks, described the project, and invited them to participate in an interest inquiry via an online survey:
We are writing to you as a founder of a non-profit organization. Like you, we've had the experience of passing the torch. Because each leadership transition is unique, we believe the stories of those transitions are a rich topic to mine. Our goal is to create a resource for the field by collecting and aggregating the personal and professional experiences and learnings of founders, and spark a dialogue about leadership transitions. We're inviting you to help shape the content, without attribution." All invitees accepted.
The authors developed a 20-item questionnaire, then conducted interviews with each of the participants and with each other. The interviews elicited emotional storytelling and insightful reflection. Questions included:
For you, what were the most important aspects of your legacy to preserve? (e.g., mission, vision, history, programs, brand, partnerships)
If you were designing the optimum ongoing role for yourself during and after the transition; what would be the essential ingredients?
These Ashoka Fellows had learned to cultivate and work with foundation officers, individual donors, and venture investors, and to manage staff, finances and operations. One noted: "Experience matters: Funding, personnel and public policies shift. Competition emerges. You get better at navigating troubled waters."
Most participants' organizations emerged from the transition with a scaled-back mission, geographic footprint, and budget. Some retreated from politically-charged to broadly-acceptable agendas. One said, "It didn't look like the organization I started." Two organizations negotiated mergers; two dissolved for insufficient funds. These individuals founded or joined established non-profits or dot.coms; accepted public sector roles, and promoted social change through public speaking, writing and teaching.
Participants approached their leadership transitions with the same lust for learning they'd brought to starting and building groundbreaking organizations. They contacted peers who'd passed the baton; thought leaders; professional literature; and non-profit consultants. Experiences of for-profit entrepreneurs and leaders of traditional nonprofits didn't transfer well, because social entrepreneurs' transitions bear little resemblance to those of for-profit entrepreneurs, or CEOs of entities beyond their first generation leaders. Consulting services provided a poor return on investment.
Social entrepreneurs avidly seek ideas about how to shape and lead their organizations through and beyond start-up. Each new entity finds its own way: growing, encountering success or setbacks, adding and shedding projects and partners. Succession planning also varies widely. One participant initiated discussions with the Board, a consultancy, advisors, key donors and his personal entrepreneurial "heroes." He found colleagues (primarily Ashoka Fellows) most helpful. He consulted a senior Ashoka Fellow – his personal role model – a serial entrepreneur who'd founded and moved on from 3 organizations. Describing this peer support, one founder recalled, "It was like therapy." Another said, "The social entrepreneurs were there for me, as they so often are. Unpaid."
Peers were the most helpful resource by far. Leaders of groundbreaking initiatives rely on the open exchange of ideas and experiences with colleagues who've "been there, done that." Networks of social entrepreneurs proved to be invaluable, but largely informal and under-resourced assets. "When I planned gatherings of Fellows" the former director of Ashoka U.S. recalled, "the agenda would include speakers, panel presentations, and breakout sessions on topics like strategic planning or scaling. I found out fast that the Fellows were hungry for this safe, collegial community." They told me, "Just bring us together. We'll take it from there."
[1] In the interest of privacy, founders' and organization names have not been included. Co-author and social entrepreneur Barbara Rady Kazdan is the former director of Ashoka's U.S. Program; not an Ashoka Fellow.
---
With 30 years' non-profit experience, Barbara Rady Kazdan launched Achieving Change Together to advance and connect leading social entrepreneurs. The founder of two innovative nonprofits, as Director, Ashoka U.S., she built and guided a nationwide network of 120 change leaders. She is a contributing author to Contagious Optimism.
Lynn Price is the founder of Camp To Belong International. She is a social entrepreneur and Ashoka Fellow with more than 25 years experience keynoting conferences and guiding scaling efforts of several social causes. She is the author of Real Belonging, Give Siblings Their Right to Reunite® and Vision For A Change, A Social Entrepreneur's Insights From the Heart.