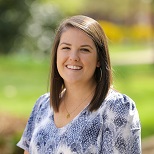 Special to the Philanthropy Journal
By Carryl Tinsley
Meet the people of StepUp Ministry: They come from unique backgrounds. They are parents; they are children. They are passionate hard workers. They are fighters. They are full of joy. They are ex-offenders. They have behavioral issues. They are homeless. They are struggling with substance abuse. They are Raleigh's biggest and smallest employers. They are teachers, workers, and church members. They have come via many paths, all rugged and some mountainous. But, they all have two things in common: They have hope. And they have faith.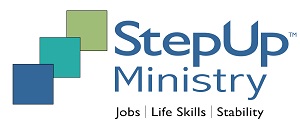 We believe lives are transformed through God's love and grace. But sometimes, those lives are complicated. Sometimes, that transformation does not come easily. StepUp Ministry exists to help adults and children transform their lives through employment and life skills training. We are a community that aims to walk alongside our participants as they work towards this transformation.
Founded in 1988 by White Memorial Presbyterian Church to alleviate community homelessness, StepUp initially offered temporary housing to families in crisis. Learning from the families that their ultimate goal was stability, StepUp Ministry transformed its model of service to include employment training and placement, and a yearlong Life Skills curriculum.
When thinking about how to alleviate generational poverty StepUp learned that, despite economic conditions, parents aspire and dream for their children to have an opportunity to fare better than they had. But, we found that it is difficult to serve parents without serving their children or to serve the children without also offering services to their parents.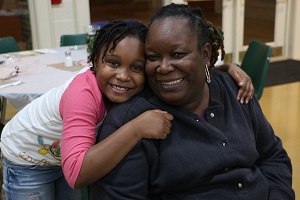 In 2008, under the leadership of Colisha Stanford, our Children's Program Director, StepUp Ministry incorporated a structured Children's Program component in order to address this issue. We have seen that children sometimes need help finding their voice, so we are working to combat that from an early age. Starting as a place for the kids to come play basketball, our program developed into a place for homework help. Over time, we added activities such as Taekwondo and field trips to expose our children to different experiences in hopes of helping them grow.
In 2010, we began using a curriculum designed specifically for our children to learn alongside their parents in the yearlong Life Skills Program. Since then, we have added resources for our parents, such as Triple P Parenting, to help them through the everyday challenges of life with kids. Recently, we received a grant from the Carolina Hurricanes Kids 'N Community Foundation. With that grant, we are developing a new piece of our program called the Raleigh Renaissance, which will give our children exposure to etiquette and the arts.
Like their parents, StepUp children meet with trained mentors, attend weekly classes, and learn self-discipline. StepUp follows an age-appropriate curriculum that equips participants to set goals, budget, and properly manage emotions. Each Life Skills participant, child and adult, has a Case Manager. StepUp's programs are designed to foster long-term stability by empowering individuals to achieve their goals.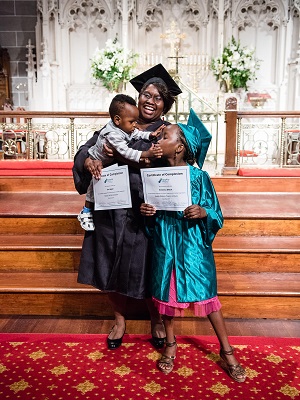 Having the ability to serve parents and their children allows us to benefit the entire family, as everyone is on the same page. For example, when the parents are learning about budgeting, the children are doing the same, in a lesson tailored specifically for them. So, if the child is asking for an expensive pair of shoes, the parent can then explain that it is not in the budget. The child will understand the decision because of their lesson on budgeting and smart financial decisions. The children gain a new respect for their parents as they journey together. "Children are able to look up to their parents and see them doing something positive for themselves, which is valuable for the whole family," said Children's Program Case Manager, Tyanna Van Dyke.
Our ultimate goal is stability, in all phases of life over the long term. Our participants are able to take control of their lives, set goals, and meet them. Angela Coleman, our Life Skills Program Director, tells the story of one Life Skills participants who set a goal to work on her relationship with her children while in our program. "Through the program, she learned how to express affection with her children, which allowed for increased family time and made it easier for them to share with each other, building deeper relationships over time," Coleman said. The opportunity for the parents and children to go on this journey together increases unity in the family, while also strengthening confidence and communication.
And the growth is certainly not exclusive to the adults. Our children, many of whom have never been involved in a program like StepUp, often enter our doors shy and unsure of themselves. As we invest in them and build relationships, we see their attitudes and behavior begin to change. We see growth in their manners, listening skills, confidence, and so much more. By the time they graduate, Stanford says, "We see children who can take charge of their lives and futures simply by having open communication. We see children who have learned the value of self advocacy, and that is our number one goal!"
---
After graduating from Furman University, Carryl Tinsley moved back to her home state of North Carolina to participate in the Raleigh Fellows program. Her passion for communication and love for serving people are combined in her work in Marketing and Development for StepUp Ministry.