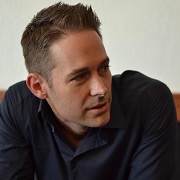 Special to the Philanthropy Journal
By Gabe Cooper
If you can't measure it, you can't manage it.
These words ring especially true for nonprofits that need to keep a close eye on the health of their donor file to be able to serve all of their constituencies. Analyzing revenue is vital to managing a charity — regardless of size. And while most every nonprofit can list off the number of active donors they have on file or how many people are on their mailing lists, each organization will have slightly different key performance indicators that need to be monitored closely in order to hit revenue goals for the year.

With dozens of metrics your nonprofit could measure to gain insights into your fundraising efforts, how do you avoid getting bogged down in the data to determine what is worth focusing on? Unfortunately, every organization is unique and there is no silver bullet that will solve everyone's problems. To start to answer this question, I'd suggest we flip the adage "If you can't measure it, you can't manage it" on its head: If you can't manage it, measure it.
Here are the top metrics every nonprofit should start tracking to increase revenue and gain insights into their donor file.
How often are donors giving?
Monitoring gift frequency — or how often an individual donor or segment of donors give within a 12 month period — provides your nonprofit with valuable information that's both easy to uncover and simple to understand.
Take, for instance, revenue projections. To determine your nonprofit's projected revenue over the next 12 months, you can multiply gift frequency by the total number of donors in the segment you're analyzing and the average donation amount of the segment.
Monitoring gift frequency is also one predictor on whether a donor will lapse or not. If a donor typically gives three to four gifts per year and they haven't given in the last six or seven months, it's possible this donor may lapse and you should take immediate action to get them back on track.
What percentage of revenue comes from your "top" donors?
Sometimes organizations can get comfortable with revenue from just a few major donors. But relying on or expecting a high percentage of your annual revenue from too few donors is a shaky position find yourself in. If a major donor were to pass away or no longer be able to support you to the levels they previous had, you could be in the difficult position of laying off staff, or worse, cutting services.
By monitoring the percentage of revenue that comes from top donors, nonprofits can take a good hard look at where funds are coming from, and what would happen if any of those donors pulled back and funds disappeared. There's a delicate balance you need to strike between revenue from major donors for expanding your mission and revenue from the broader base of your supporters to maintain what you already have. Getting too reliant on either of these segments of donors could spell trouble for the future of your mission.
How long does it take to thank a donor?
Compared to the first two recommendations, this might not seem as relevant. However, the number of days it takes for a donor to be acknowledged is more pertinent than you might think.
Donors care about impact and want to feel like their support is making a difference. If it takes over a week or more to receive a confirmation of donation, thank you note or phone call, they may start to doubt whether their contribution is meaningful or appreciated.
Perception is everything and a five-minute call can have significant benefits. In fact, according to a study by Guidestar, donors who got calls were 39 percent more likely to make another gift and two years later, 70 percent were still giving.
Lifetime Value (LTV) in addition to ROI
Most nonprofits I work with track ROI while very few ever consider lifetime value (LTV). Each has its strengths and weaknesses, but without a view LTV, ROI can sometimes lead you astray or, at the very least, limit your fundraising potential.
Once you know how to calculate LTV, you'll wonder why you haven't been tracking it all along. To calculate LTV, simply add up all giving from a particular donor or segment of donors and subtract the total hard cost of communicating with them since they came on file (direct mail print costs, email marketing costs, etc).
Using LTV with ROI will give you valuable insights and a more complete picture of your marketing and acquisition efforts. It's quite likely you'll find one acquisition source — like events or personal interactions — that outperforms traditional acquisition channels from an LTV standpoint. If you do, find a way to dedicate more resources there to maximize revenue in the coming years.
Remember: If you can't manage it, measure it. And if you need to manage it, measure it! Whether your nonprofit is monitoring for fundraising, marketing or operational needs, data helps shine light on the areas your team can actively work to improve.
---
Gabe Cooper is the Founder and CEO of Virtuous, a nonprofit CRM that acts as a virtual command center enabling nonprofits to tailor their messages to individual donors, track donors by their passions or geographic location, and even use big data analytics to see which relationships need more attention.