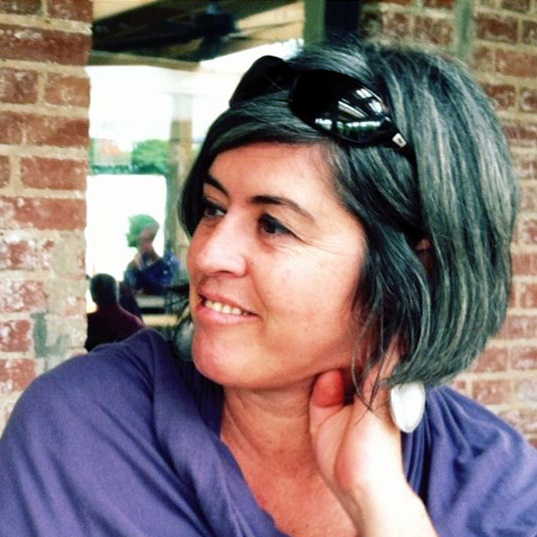 Special to the Philanthorpy Journal
By Ann Woodward
There are places we enter in our lives that feel immediately unique. This is the experience that many people have when they enter The Scrap Exchange in Durham, North Carolina. Housed in a fifty-year-old movie theatre, The Scrap Exchange is a creative reuse art center whose mission is to promote creativity, environmental awareness and community through reuse. The organization was formed twenty-six years ago by a teacher who wanted materials for arts and education for schools and classrooms. Through community involvement, it has grown into a national model for creative reuse.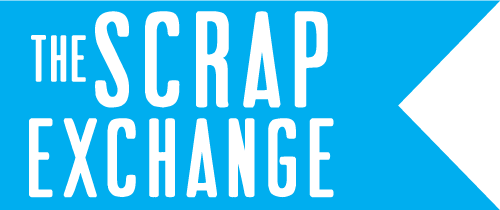 The Scrap Exchange serves the regional community through our creative reuse art center, which includes a retail store, art gallery, design center, workshop, artist space, and warehouse. Our retail store offers a wide variety of materials and sells many items that would otherwise be difficult to find, prohibitively expensive, or available only in much larger quantities. Through our shop and other programming, we operate as stewards of the environment by providing collection services to businesses that have excess stock, production byproducts, or other unwanted materials with a reuse value.
We collect and accept donations of reusable materials, saving them from life in a landfill. In 2016, we diverted 165 tons of waste from local landfills and offered an alternative to the over 11 million tons thrown away annually in North Carolina. Both in-store and in-community Scrap Exchange participants also actively engage in creative processes to learn about the conservation of resources, the importance of reusing materials, and strategies for identifying sources for discarded materials.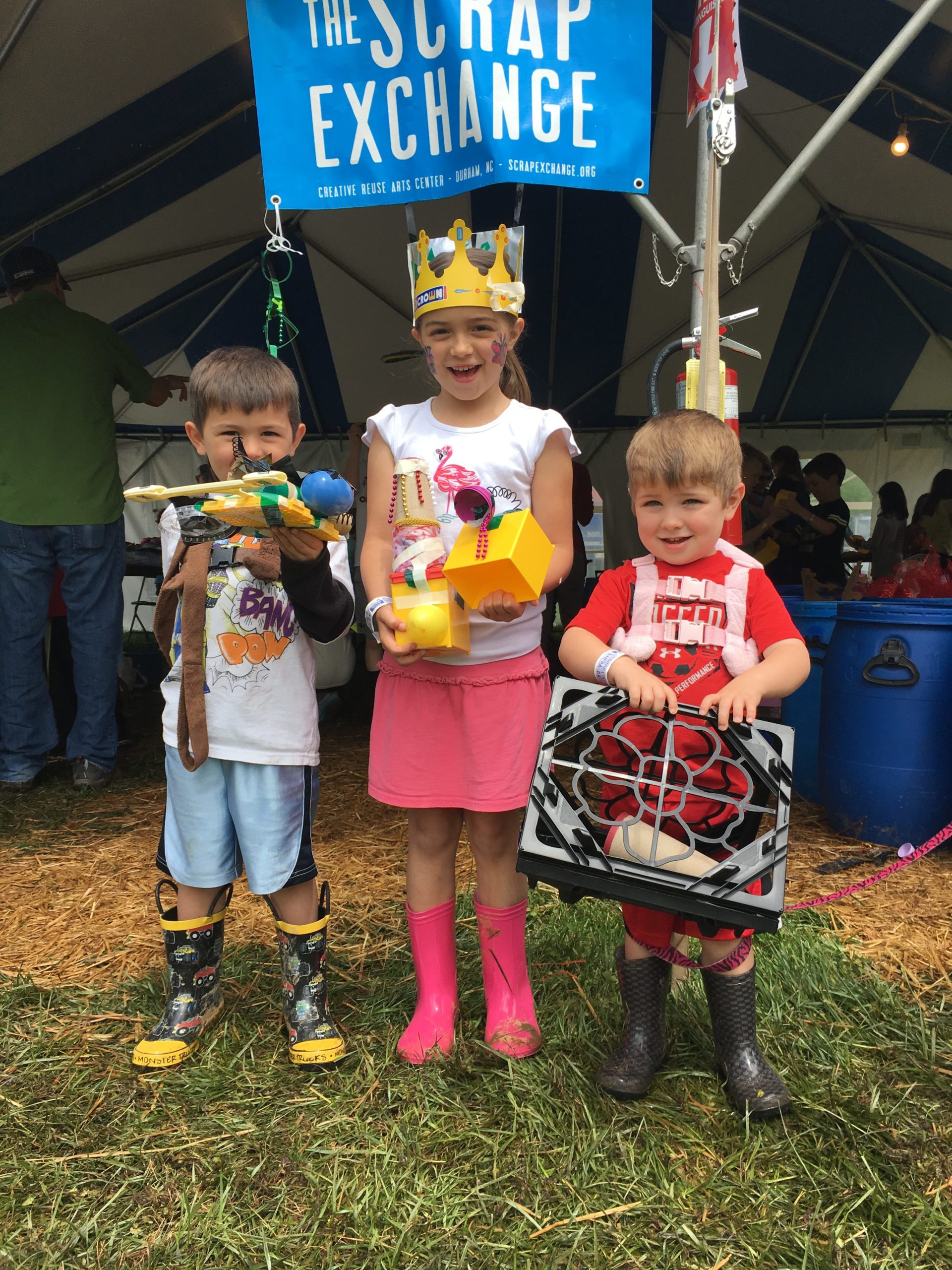 In Scrap Exchange's 26-year history, we have learned that our growth and success are embedded within the local community of Durham's low-income neighborhoods. The Scrap Exchange works closely with local stakeholders to achieve our mission while remaining responsive to the needs of the community. We also give back to our community by acting as an economic engine, bringing jobs and opportunities to these neighborhoods.
Being one with your community also means continuing to evolve with the population you hope to serve. We are serving more Hispanic families and, in partnership with El Centro, working to translate our communiqué and offer educational programs in Spanish. Our new emerging outdoor space was designed and informed by our facilities team comprised of community members as well as staff and interested volunteers.
Additionally, we seek to connect to our community through an entirely new space the Reuse Arts District (RAD). The idea for RAD originated from listening to local stakeholders on how to achieve our mission while remaining responsive to the community. In 2014, we purchased the Northern section of the Lakewood Shopping Center with a bridge loan from the NC Community Development Initiative. Purchase of this property, meant a chance to grow and expand while honoring community connections with local stakeholders.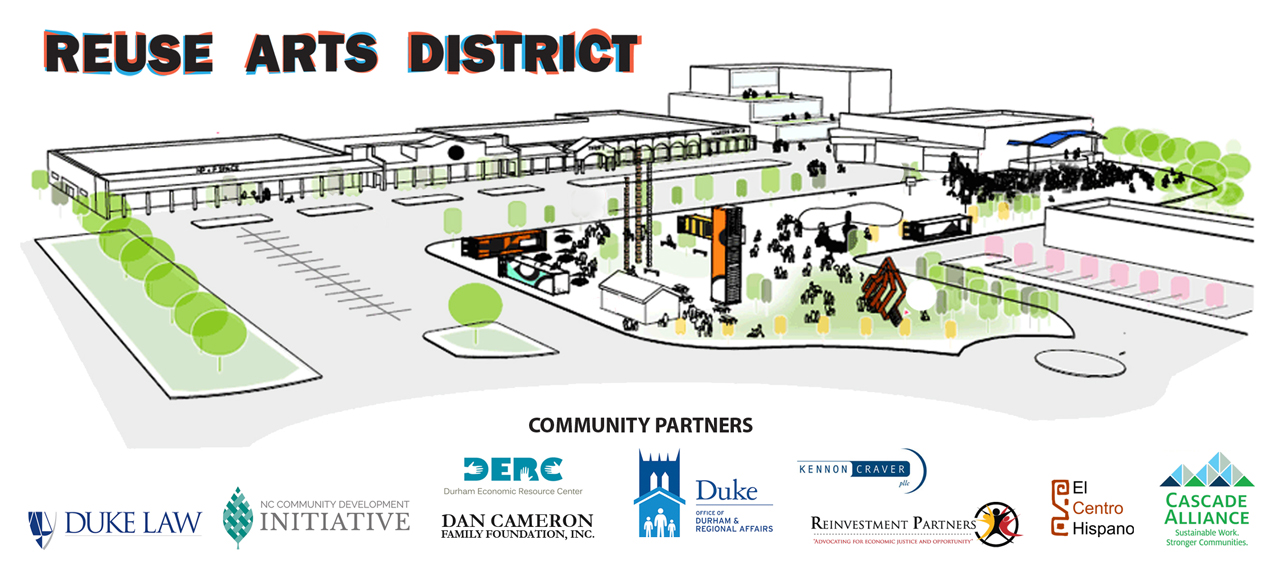 Our hope is that RAD will provide a community of culture, commerce, entertainment, and recreation in a collaborative setting and will make The Scrap Exchange a destination status within the larger neighborhood. The district will be a home to multi-use art, exhibition, maker food and beverage, non-profit, and other shared spaces. We will continue our focus on community self-reliance through resource recovery, job creation, waste deferral, upcycled (using discarded items to create a new item) products/design and marketplaces, studio space, play, along with community resources, and services programming.
Through RAD and our other programming, we continue to be actively involved in the neighborhood association and with the Southwest Central Durham Quality of Life (QOL) Initiative (through the Duke Office of Regional and Community Affairs). This initiative involves representatives from six neighborhoods in Southwest Central Durham coming together to discuss issues that surrounding improving the lives of those in Southwest Durham. Recent developments and housing issues have relied on collaboration and input from QOL. We attend these meetings and seek input on our vision from this group.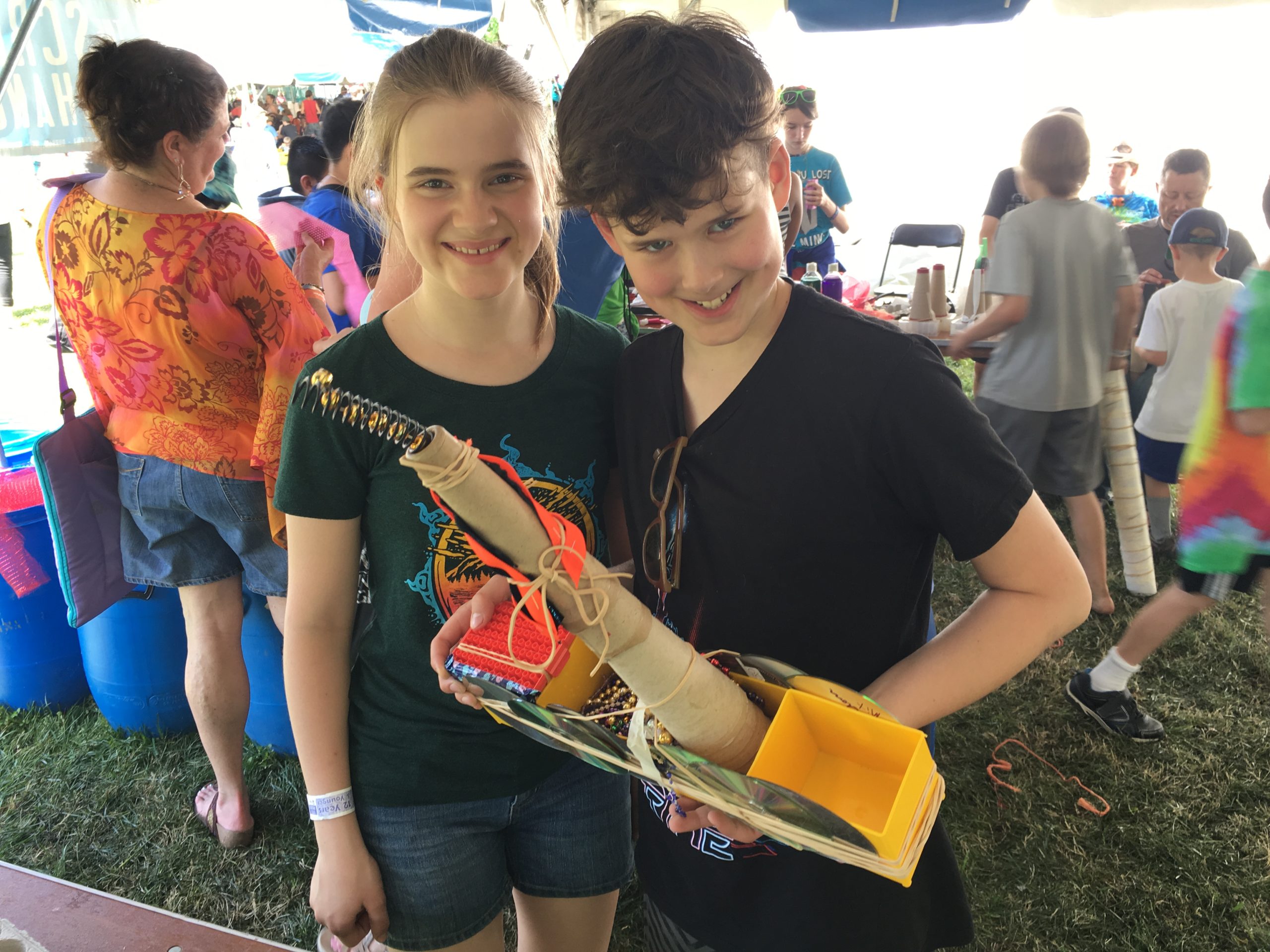 In the future, The Scrap Exchange hopes to grow even beyond RAD to create a National Center for Creative Reuse, which supports philanthropy, policy analysis, research, data, economic development tools, scaling and support of models and centers. This reuse initiative will help provide systems to redistribute collected materials to communities rather than dumped in a landfill. The RAD will also provide a living laboratory for others from around the country to learn about the benefits for creative reuse and give them tools on how to bring it back to their city/country. The National Center for Creative Reuse will ultimately help fund the Reuse Revolution, along with providing research, advocacy, model duplication and job creation.
At a local level and a global scale, there is "no place like home," whether that home is the communities in which we reside or the Earth that we are bound to protect. We believe that resource recovery is key to providing communities with access to a variety of materials. Through continued community involvement, The Scrap Exchange hopes to add to the "Reuse Revolution" necessary to create the reuse economy needed to protect our earth.
---
Ann May Woodward is a longtime activist and artist dedicated to ensuring valuable resources are available to the public. She has over 20 years experience in the reuse industry and has been the Executive Director of the Scrap Exchange since December 2003. Board member and one of the founders of the national Reuse Alliance, Board Member of Durham City and County Environmental Affairs Board. Member of Creative Reuse Association and Don't Waste Durham Citizens group. She is also interested in developing the highest quality nonprofit base on best practices, workers rights, and advocacy.