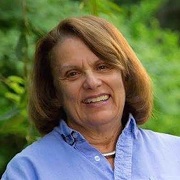 Special to The Philanthropy Journal
By Rachel Litcofsky
"We know that the IRS receives tens of thousands of applications each year and can safely assume that a significant number, perhaps a majority, run on budgets less than $500,000," explains Naomi Eisenberger, founding Executive Director of the micro philanthropy The Good People Fund. "How do these thousands of organizations succeed as they traverse the difficult landscape that is nonprofit management today? Judging by the number that ultimately fail either by formally closing down or actually failing to file required tax returns we would say quite a few."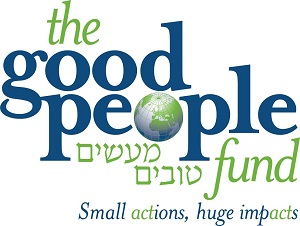 Founded in 2008, The Good People Fund mentors and supports grassroots organizations led by visionaries who respond in creative ways to address society's most intractable problems be it hunger, poverty, disability, trauma and more. The Fund currently has 75 grantees under their guidance throughout North America and abroad. Grantees are fixing the world by gleaning fruit for food pantries, running inclusionary fitness programs for people with developmental disabilities, organizing classical music concerts in city shelters, providing resources, support and empowerment for families caring for a child with a serious illness and much more. These dedicated Good People, work quietly, most with little recognition and minimal funding, all in an effort to improve the lives of society's most vulnerable. Often their focus is on an issue that has affected them or those close to them in a personal way. Others are addressing a problem that may be prevalent in their own community.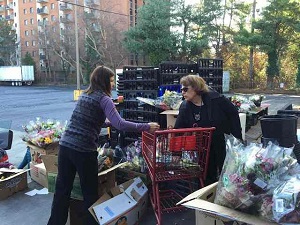 The Good People Fund works very closely with each grantee or Good Person, mentoring them on the best ways to grow their organizations, offering them moral support when needed, in addition to supporting them financially. As its name implies, The Good People Fund focuses its efforts on those people who have chosen to dedicate themselves to solving some problem in our world whether its focus be as great as world hunger or as defined as supporting women leaving forced or arranged marriages. In each case the individual (or small group) acts as a visionary inspiring others to join their work to effect change.
Since its inception in 2008 the Good People Fund has raised and granted more than $7 million dollars to small programs working diligently, but quietly, to improve lives. As the means to making the Good People Fund's work both unusual and highly effective they have instituted the Four S approach: scope, screening, supervision and speed.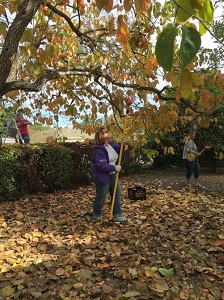 Scope: the Fund targets inspired non-profit entrepreneurs who operate with low overhead and on a personal scale; each has developed creative solutions to a wide range of needs including poverty, hunger, disability, trauma, social isolation and more—but whose work might otherwise not attract attention. Most of the grantees are based in the U.S. and Israel, but some Good People reach out to communities beyond, as well.
Screening: the Fund finds Good People through our vast network of trusted contacts, and we screen each potential grantee to ensure that their work is effecting positive change. Our goal is to strengthen our grantees as they grow into self-sustaining organizations.
Supervision: the Fund builds personal, professional relations with each of the Good People, to nurture their great work, monitor progress and ensure accountability. Grantees consistently report that our mentoring is as valuable for their success as our financial support.
Speed: the Fund often, encounters situations where timely support is critical. We work efficiently, on a moment's notice, to insure that urgent needs are met swiftly.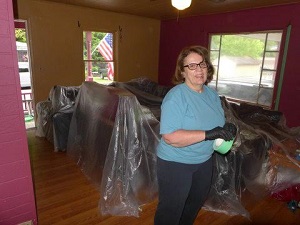 The Four S approach ties in with the professional mentorship and advice the Fund consistently provides. This philosophy stresses that in addition to financial support small nonprofits can greatly benefit from the counsel and advice their grantees receive in the many facets of running a nonprofit so that they may be successful on all fronts. "Too often, our giving is directed by what is in our head and not by what is in our hearts. Grantees and donors fail to establish real partnerships. The Fund's goal continues to be to develop a deeply personal relationship with our grantees. Our grantees see us not so much as funders but as true partners in their good work. On more than one occasion we have heard grantees admit that as important as the money is, what is even more significant is our caring, our belief in them and, sometimes, just being there to listen."
"I can truly say that the Good People Fund's generous support is helping us develop the infrastructure we need in order to continue our mission into the future with confidence," explains Fraidy Reiss, Good People Fund grantee and founder of Unchained at Last, an organization dedicated to helping women escape arranged and forced marriages "Their advice and their support have proved to be invaluable and have allowed us to grow our work successfully."
---
Founding Executive Director of The Good People Fund, Naomi Eisenberger assumed her role after more than 10 years as the Managing Director of the Ziv Tzedakah Fund. Her diverse background as a high school history teacher, kosher caterer and small business entrepreneur have prepared her well for the many hats she wears as Good People Fund's chief executive. Prior to her work at Ziv, Naomi and her husband ran a family retail business for 16 years. For the past decade, she has drawn on her extensive business and non-profit experience to help grantees build their own successful non-profit organizations.