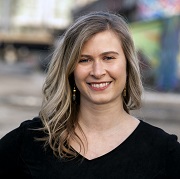 Special to the Philanthropy Journal
By Katie Prentiss Onsager, Executive Producer
Video-based storytelling is vital for non-profits, no matter your budget or mission. However, for many nonprofits, taking the first step towards creating effective video content can seem daunting. At Small Forces, we provide professional video production services and impact tracking to grassroots organizations making a difference, at no cost to them.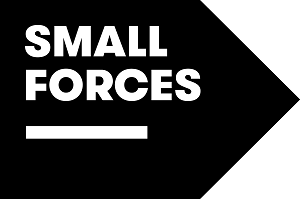 Small Forces was created out of a desire to use our talents and experience to assist individuals and small organizations who were spearheading efforts to affect positive change in their communities. Having worked professionally in filmmaking, journalism, and television production, the Small Forces team is acutely aware of the effect a well-told story can have. Realizing that many grassroots NGOs lack the budget to invest in quality video work, Small Forces is able, with the generous philanthropic support of John and Pat O'Brien's Carmel Club Foundation, to provide pro bono professional video storytelling services to organizations in need.
Our assertion is that the short-form documentaries Small Forces creates have the ability to create lasting positive effects for our partner organizations. Our impact tracking has seen Small Forces' work result in higher fundraising totals, increased PR visibility, and new corporate sponsorships. These results serve as an amplification of the dollar value of our benefactors' philanthropic support.
Small Forces offers a customized approach to the stories and promotional campaigns we create for our partner organizations based on their goals and needs. There are, however, universal approaches to our storytelling style as it applies to non-profits who are seeking to add video messaging to their communications with donors, volunteers, and partners.
First, we emphasize quality over quantity. Storytelling isn't about capturing every move you make on film. It's about putting a face on the issue you're addressing and helping people connect to your mission, empathize with who you serve, and recognize how they can help. For example, Parents for Peace and Justice is a Chicago organization that is dedicated to stopping gun violence in their community. The efforts of Parents for Peace and Justice are spread across several initiatives in largely hispanic neighborhoods on the city's northwest side. They need help getting people outside of their community to connect with their message. To foster that connection, Small Forces told the origin story of the organization via the co-founders' personal intersections with violence, which helped to distill a monolithic issue down to personal mission. We then focused on a single PP&J initiative- creating funding for summer youth sports programs- whose value could be recognized outside the neighborhood, while simultaneously fostering an empathy for the kids whom PP&J serves. Finally, included within the piece was a clear call to action as to how others could get involved with the sports initiatives with donations of money, time or expertise. By focusing on telling the story of the organization through specific examples, we eliminate the need to be constantly in a state of production, and instead deliver a long-lasting, encompassing tool for them to use in a variety of ways for years to come.
Second, it's important to communicate the unique, tangible benefits to what the non-profit organization is offering the community in a clear and simple manner. This is usually best done by featuring the experiences of people who have been directly affected by the organization. The story we did for Curt's Cafe resonated primarily because we were able to focus on the story of Craig, a young man whose experience with Curt's embodied their mission of transforming young people's lives via on-the-job work and life training. The executive director of Curt's Cafe cannot bring Craig with her to every fundraising event or partnership meeting, but thanks to his video testimony, she can show the heart of his story wherever she goes.
Finally, contextualizing the effects of a non-profit's efforts over time can yield powerful results. Stories of a life-changing experience or continued personal success told with the benefit of years of hindsight can have a particularly unique resonance. Of particular interest in these long-term success story are "ripple effect" stories of those who had been helped by a non-profit going on to help others themselves. Small Forces stories on Harmony, Hope & Healing, Cara, and Women of Alabaster all feature the contributions of success stories from each program driving the narrative for the need for each organization.
For organizations who see video storytelling as a valuable and essential component to modern nonprofit messaging, I hope these techniques make what may seem as a daunting task that much easier. Organizations can start the process of telling the stories of their work by focusing their efforts on their most quality programs, spotlighting the people who most benefit from their efforts, and staying in contact with the success stories for years after they leave your care. We believe these strategies will lead you to content that will create empathy for your work and a lasting, amplifying effect on your mission.
---
Katie Prentiss Onsager, Executive Producer of Small Forces, oversees story development and production. With a background in journalism and video storytelling, she approaches her work with a constant curiosity, a willingness to take on challenges, and a sense for what will make a great story. She previously worked at the Chicago Tribune, and is an active volunteer for the Danny Did Foundation.