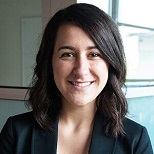 By Preston Wittwer
It takes a string of synonyms to even come close to describing the recent data surrounding sexual assaults on college campuses: bleak, discouraging, daunting, and heartbreaking. According to Callisto 20% of women, 7% of men, and 24% of trans and gender non-conforming students are sexually assaulted during their time in college. The current systems result in less than 10% of these college survivors reporting their assaults to their schools or to the police. As a result, 90% of college assaults are committed by repeat perpetrators. Such data suggests, categorically, there is little to no support for survivors and perpetrators are rarely, if ever, held accountable.
Jess Ladd, an infectious disease epidemiologist by training and public survivor of sexual assault herself, started Callisto to combat what she calls a tragic but a solvable problem. With a background in systems, networks, and resource management Ladd, Callisto's CEO, set about to create a survivor-focused reporting resource. Ladd started by consulting with college survivors to determine what they wish they'd had: a reporting website with everything they needed in one place. In fall 2015 Callisto launched the Callisto Campus pilot program available at the University of San Francisco and at Pomona College.
Callisto's Development Officer Libby Furrow explains one of the main reasons Callisto exists is because "organizations are not always equipped or willing to take a survivor-centered approach." What this survivor-centered approach looks like in practice is a reporting process that is supportive of and controlled by the survivors.
On Callisto Campus, survivors begin by providing their informed consent to report only after first learning the risks and benefits of using the Callisto Campus form for reporting. Once consent is provided survivors can report their experience on their own terms with a private, time-stamped record. This effectively removes as a first step in the reporting process the often-traumatic experience of speaking with authorities or administrators who aren't always trained to conduct interviews or gather information with an aim to limit trauma. Callisto Campus, Furrow states, was "designed in the least traumatizing way possible for these stories to be retold."
Another option survivors have with Callisto Campus is the decision to enter their reports into what Callisto calls the matching escrow. When making a report in the information escrow system a survivor has the option to identify their perpetrator by phone number or social media accounts. That report is held, in escrow, and is only released to the school's Title IX coordinator if a separate survivor names the same perpetrator with the same identifiers. This system grew out of two characteristics of survivors identified by Callisto: the desire to protect their community from repeat perpetrators and to feel less alone in the reporting process. In her TED Talk explaining Callisto Campus, CEO Ladd explains that with tools like their matching escrow system 59% of sexual assaults could be prevented "just by stopping repeat perpetrators earlier on."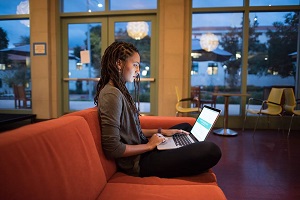 All the data and reports collected by Callisto are carefully, purposefully protected. From the outset Ladd and the Callisto team worked carefully with their programmers to create a system that protects the rights and privacy of both the survivors and the accused. What this dedication to protection results in is cached information the Callisto team is truly unable to access themselves. The reports are only accessible or sent to third parties when specific circumstances dictated by survivors are met. This means there is no list or browsable database accessible to the Callisto team or any other outside entity, but instead high-tech and purposefully protected repository. Such specific technology needs and ongoing development puts Callisto in a unique position; according to Furrow, "we are just as much a tech company as we are a nonprofit."
The presence of Callisto Campus on partner campuses has already resulted in important improvements: in their recent year-end report Callisto noted survivors who visit their website are six times more likely to report and submit their reports three times faster. Since their successful pilot program in 2015, Callisto Campus has expanded to 13 separate campuses serving more than 170,000 students. Participating schools include Coe College, Central College, Canisius College, Hobart and William Smith Colleges, Stanford University, St. John's University, Loyola Marymount University, the University of Denver, the University of Oregon, and the University of Southern California. What is especially noteworthy about their expansion, according to Furrow, is the 100% retention rate of participating schools year after year.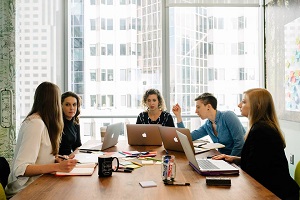 The last few years of news reporting has publicly made clear the pervasive and historical presence of sexual assault in nearly every realm of life, not just on college campuses. There is a real need and reason for Callisto to expand their services and expansion is a constant conversation among Callisto staff. "We are focused on communities, on organizations, and on individuals," says Furrow. "There is opportunity everywhere, but we are trying to be very mindful in how we scale."
Immediate plans for expansion include a private beta for the startup community and moving Callisto into professional workplace environments. The new Callisto Expansion product will allow victims of workplace sexual coercion or assault to create an entry into a repeat perpetrator detection system. If more than one person enters the same perpetrator, the victims will be connected with an attorney, called a Legal Options Counselor. The counselors will advise survivors of their options, which may include connecting with other victims, reporting to human resources, going to the press, or other options. The counselor service is free to the victim, and all information is protected under attorney-client privilege.
Above all, the goal is for Callisto to continue to support survivors. Furrow explains "we've had the most success when we return to our northern star—working in service of our goal of survivor-centered service. The success that we've had and the confidence that we have is inspired by our willingness to be uncompromising in supporting survivors."
---
Libby Furrow joined the Callisto team as Development Officer in August 2018. Prior to her work with Callisto, she worked in nonprofit administration and fundraising for the children's hospital at Stanford. She received her bachelor's degree in Sociology and Women's and Gender Studies from Santa Clara University, which inspired her dedication to social justice and pursuing work in the social impact sector. Libby's passion for survivor advocacy and affirmative consent policy drive her daily work at Callisto.
Preston Wittwer is a PhD student in the Communication, Rhetoric & Digital Media program at NC State University. He teaches film and writing courses and his research focuses on how we use TV and film to shape our identities and worldviews.