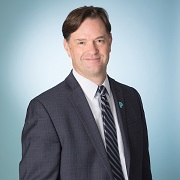 Special to the Philanthropy Journal
By John L. Lehr, President & CEO of the Parkinson's Foundation
Ensuring that two merged organizations become more than "one plus one equals two" and achieve their joint mission is anything but easy. The successful merger that created the Parkinson's Foundation is a testament to the importance of keeping constituents' needs top of mind while effectively integrating both organizations across a myriad of areas including programs, governance, finance, fundraising and communications. Following proven best practices, the merger enabled both organizations to achieve their goals of ensuring greater ease for constituents, achieving greater clarity from an organizational perspective, and addressing the urgency of a disease like Parkinson's.
Background

After 60 years of working independently, how and why did the National Parkinson Foundation and the Parkinson's Disease Foundation unite to create the Parkinson's Foundation Both organizations were formed in 1957 and, over the decades, created national programs and research agendas to serve the Parkinson's community in the United States and abroad. Over the decades, there were several merger attempts, but in 2016 board leadership from both legacy organizations volunteered their time to successfully navigate their union. In order to do so, they had to stay focused on the community above all else. The guiding principles were, "Is this best for the Parkinson's community?" and "How can we create efficiencies where there is overlap?"
Once the merger was legally complete, they set out to hire a leader who had significant experience in the successful merger of non-profits. Prior to joining the Parkinson's Foundation as CEO, I managed the merger of two non-profits in the food allergy space which has served me well in my new role.
Since the completion of the merger, we have seen an increased impact on our ability to carry out our mission. Our constituents see greater ease of access, our organizations have greater clarity, and we are more fully able to address the urgency of Parkinson's by mobilizing our community.
Greater ease of access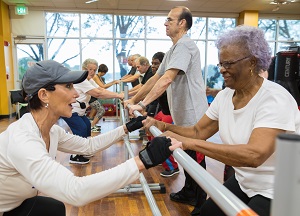 By enabling us to reduce overhead, the merger has made it easier for constituents to access much-needed programs. The merger has enabled the Parkinson's Foundation to expand a powerful global network of researchers, clinicians, allied health professionals, volunteers and advocates. This network includes the Parkinson's Foundation Centers of Excellence – 42 leading medical centers worldwide – delivering care to more than 100,000 individuals with Parkinson's.
More clarity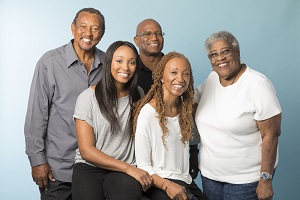 We recently rolled out a new brand and new website for the Parkinson's Foundation. This consolidation of assets enabled us to create an online resource that is the go-to source of information for Parkinson's disease. It is now very clear to a donor or to someone looking for support that everything is housed under one roof. They can call our Helpline to be connected to free educational materials or expert care. And our brand is now in more major market areas than ever before.
Addressing the urgency of Parkinson's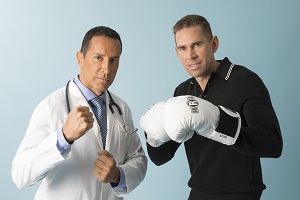 Listening to our constituents who were asking for consolidation to reduce overhead and maximize funding for programs has enabled us to increase our capacity to invest in leaders in science, health care, and the patient community. In fact, we have increased our mission spend to 80% and expanded our research portfolio. The consolidation has increased our ability to mobilize volunteers in the community. We have an expanded presence in more than 40 locations across the country through our local chapters, and our Moving Day Walk for Parkinson's. Next year, the Parkinson's Foundation is partnering with the Michael J. Fox Foundation to host the 2018 Public Policy Forum on Capitol Hill. Through this partnership, we will make the voices of the Parkinson's community heard as we advocate on behalf of increased funding for Parkinson's research and care.
The results speak for themselves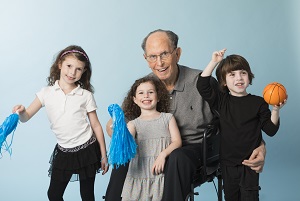 The result of this collaboration is that we are now the go-to resource for the Parkinson's community. The space is less fragmented and we are a stronger and more committed force for good to create better lives, together. But there is still much work to be done. Currently, we are in the midst of our strategic planning process which has helped us to define the core principles guiding our efforts.
The work we have done in the past year to combine two organizations into one has confirmed that our work is more urgent than ever. One million Americans currently live with Parkinson's disease and 60,000 new cases are diagnosed each year. Simply put, duplicating efforts or wasting time are luxuries we cannot afford. It is time to make life better today. Without a doubt, everyone can contribute to advancing the foundation's mission and pull together as one global, determined, and inspired movement to end Parkinson's once and for all.
---
John L. Lehr is the President & Chief Executive Officer of the Parkinson's Foundation. He can be reached at jlehr@parkinson.org.