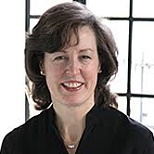 Special to the Philanthropy Journal
By Suzanne B. Robotti
Smaller nonprofits can be challenged by how to stay relevant over time to appeal to existing and future audiences. DES Action USA, founded in 1978, has done just that. Some of the marketing tools and techniques we use can serve as a resource for other nonprofit organizations seeking to increase longevity.

DES Action USA is a membership-based organization, founded and incorporated, as the national nonprofit consumer group for individuals exposed to the world's first synthetic estrogen, diethylstilbestrol (DES). DES was prescribed for pregnant women as it was thought to prevent miscarriage and early labor. It did neither and instead left the mothers, their babies and subsequent generations at risk for infertility, rare cancers, autoimmune disease and other serious medical conditions. In 2015, with the founding members approaching retirement age, the DES Action USA board of directors voted to donate the organization to MedShadow Foundation, which it determined to be the right home where DES Action could continue to thrive in the 21st century.
Maintaining an active online presence has helped DES Action to stay connected to existing members and attract new ones including the 3rd generation of exposed individuals. To do that, we have focused our social media efforts on Facebook and Twitter where we post news such as medical research updates, upcoming events and content of interest to our constituents. As a means of driving more individuals and traffic to these platforms, we seek out and tag like-minded groups including those focused on reproductive issues and gynecologic cancers so that our posts are amplified and seen by a broader audience. Such consistent activity has also led to cross-organizational relationships which are mutually beneficial.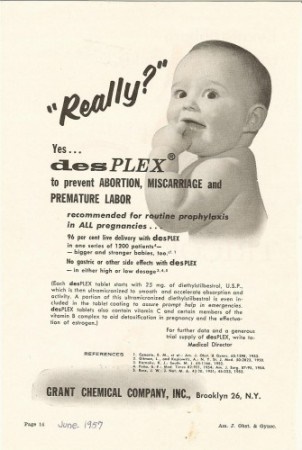 With a membership that is scattered nationwide, it can be difficult to bring people together as a singular community. So, throughout 2018, to mark DES Action's 40th anniversary, we staged monthly Facebook Live broadcasts which featured thought leaders in the DES space. Facebook Live is a free and easy-to use platform which allows us to have discussions with thought leaders across the nation through a split screen format. We have found that our members enjoy deepening their knowledge of the people behind DES Action as well as experts in the field. Viewers were able to post comments and questions in real time during the broadcast and this has helped create a lively and highly personal interaction. In conversation with me or our community manager, speakers have included Dr. Nita Lee, University of Chicago gynecologist/oncologist, Michael London, DES attorney, Douglas & London; Judith Helfand, documentarian, A Healthy Baby Girl; Susan Bell, author, DES Daughters: Embodied Knowledge and the Transformation of Women's Health Politics and Jacquelyne Luce, Ph.D., Department of Gender Studies, Mount Holyoke College. Importantly, all of the Facebook Live broadcasts are archived our Facebook page and can be accessed at any time.
The health issues that DES Daughters and granddaughters face can be especially daunting. Even finding a trained medical professional or gynecologist to treat them is difficult. As a result many whose lives have been touched by DES feel isolated and suffer from extreme depression and anxiety. This led DES Action to leverage the power of the internet to start a private, members-only Yahoo chat group/Listserv for DES Daughters. "The DES Daughters Yahoo Chat Group is a safe place for discussing very personal that arise which every one of our members can participate in," explains Karen Calechman, DES Action USA Community Manager. "Members can feel free to ask questions on topics they aren't comfortable bringing up with others. What's amazing is the depth of knowledge in the responses." The chat group has developed into a vital resource for information and support among DES Daughters who wrestle with the effects of infertility, menopause, family relationships and medical diagnosis issues related to DES exposure.
Since our Community Manager spends a lot of her time speaking with members and fielding questions about their health concerns, we were interested in a peer counseling initiative. This led us to a partnership with the innovative nonprofit, Stupid Cancer on their award-winning smartphone app which gives those in the DES Community an opportunity to seek support or provide mentorship to others with DES exposure or a cancer diagnosis in the past or present, or with a loved one who has cancer. Stupid Cancer is the largest cancer organization for adolescents and young adults living with cancer. But the Stupid Cancer app is designed for anyone of any age who has any connection to cancer, including DES exposure. The app works similarly to other online social networks: participants enter a profile and then can join a chat room or message other participants. To date, dozens of DES-exposed individuals have signed on. To spread the word among the Stupid Cancer community, I have participated in App Chats to explain the DES connection to cancer.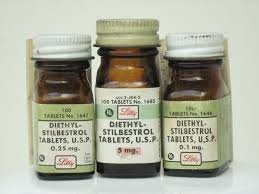 Research about DES exposure has been limited and somewhat under-the-radar. This led us to explore alliances with leading academic institutions to keep our story alive among top researchers and students. To prompt current interest among academics and students studying the history of women's health and politics, we announced in 2017 that Smith College (Sophia Smith Collection of Women's History) would acquire the DES Action archives which include a variety of materials from 1936 -2016 documenting the activities, programs, and projects of our organization.
In collaboration with The Five Colleges Reproductive Health, Rights and Justice Program and The Five Colleges Women's Studies Research Center, we staged two student faculty symposia in the spring of 2017 at Boston University and Mount Holyoke College -broadcast on Facebook Live and shared hunrdeds of times since- to showcase the thought leadership of leading DES researchers and to engage students focused on women's health and politics. These broadcasts also caught the attention of mainstream media which has been challenging to date.
As a means of building future interest in the DES Tragedy, in 2018, DES Action USA commissioned a study, led by Jacquelyne Luce, Ph.D. Department of Gender Studies at Mount Holyoke College, to explore the relationships between people's experiences of gender, sex, sexuality and sexual orientation and the experiences of the physical and psychological effects of being DES-exposed. Members of the DES exposed community – who would have reached puberty between 1960 and 1985, a time of very strong societal ideas about women's rights, LGBT rights movement and the Intersex rights movement – can help us to better understand the historical ongoing health, advocacy and research needs of LGBTIQ and gender non-conforming DES exposed people.
---
Suzanne Robotti is the founder and president of the MedShadow Foundation and executive director of DES Action USA. In 2017, Robotti was named to the FDA Drug Safety and Risk Management Advisory Committee as the Consumer Representative. Follow Robotti on Twitter at @Med_Shadow.