Special to the Philanthropy Journal

By Nils Smith, Chief Strategist of Social Media and Innovation, Dunham+Company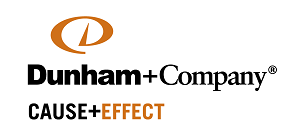 Every 15 seconds a new user joins a social media platform. With growth happening at such a fast rate, social media is playing a much more integral role in people's everyday lives. As a result, nonprofit organizations have a greater opportunity to reach potential donors like never before. However, many organizations are limiting their reach and in doing so failing to broaden their donor base. In my work consulting with nonprofits around the world on social media and innovation, I see a lot of consistent strategic errors. Though there are many, I typically can narrow them down to the eight key mistakes nonprofits make and provide advice on how to improve them.
Mistake #1: Not Listening
If you went to a party full of people you didn't know and talked only about yourself, it wouldn't go very well. Likewise, when investing in social media, a minimum of 50 percent of your time should be spent listening, and the majority of your talking should involve responding to other people's content and messages before you focus on your own.
Mistake #2: Trying to Be on Every Platform
It's important to choose one to three social networks you can do well, and then invest your time in those communities to connect most effectively with your target audience. When it comes to social media, depth is far greater than width.
Mistake #3: Doing the Same Thing and Expecting the Same Result
If there's one constant on social media, it's change. Ten years ago, almost all content was text-based. As smartphones became more common about five years ago, posts with photos seemed to dominate. Today, more than 50 percent of all content consumed on Facebook is video. You have to adapt and adjust your communication methods, while maintaining your core message.
Mistake #4: Assuming it's Free
Most social channels require a level of advertising investment in order to be utilized most effectively. You don't have to spend a lot; but if you're willing to spend a little, you'll see much greater engagement and growth than if you're trying to do it organically.
Mistake #5: Not Responding
Imagine you went to an event, met some people, asked them a question, and then walked away. The quickest and easiest way to lose a community on social media is to ignore them. It takes time, systems, and processes to effectively respond to a growing community; but to succeed on social media, it's essential that you be responsive.
Mistake #6: Ignoring the Data
Social media's technology now gives us access to tons of data: How many people see our posts, read our tweets, watch our videos — and for how long. It's this stream of information that tells you whether or not something is or isn't working, so you can more effectively engage your community. Don't obsess over the numbers, because that can be extremely unhealthy. But don't ignore them either.
Mistake #7: Getting Locked In on One Platform
For now, Facebook has "won" social media, but don't forget that many were left high and dry when MySpace evaporated. New channels will come along where you can build significant engagement and reach new audiences—if you adopt early and engage effectively. In an ever-evolving space, not diversifying engagement can limit your growth opportunities long term.
Mistake #8: Believing There's a Silver Bullet
Viral videos can be amazing, and giant businesses have been built off of them. But even in successful viral campaigns, be they accidental or intentional, a complex strategy followed and social connections were made. There is not a silver bullet when it comes to social media. And while there are tactics you can use to give your efforts a major boost, it's important that they're tied to your overall marketing and communication strategy.
These counter-productive ruts prevent many nonprofits from getting more out of social media. Hopefully, your organization thinks differently, and is already on the way to realizing some of social's relatively unlimited potential.
---
This article was adapted from "Nonprofits & Social Media: A Missed Connection", a study compiled by Dunham+Company. Nils Smith is an American author, pastor, and a social media consultant for ministries and various brands. He is the Chief Strategist of Social Media and Innovation at Dunham+Company.