By David Mueller
Have you ever wondered what it's like to live on the other side of the clock? To punch in just as most of the workforce prepares for the weekend, and clock out long after most people are fast asleep? One of the hard truths of working as a bartender or server is that your schedule is often upside down from the rest of the working world. Something as simple as planning a dinner date or attending a neighborhood meeting can become a struggle. It's a struggle that Raleigh bartenders Andrea Ventura and Richie Reno know very well, and it impacts more than just leisure time.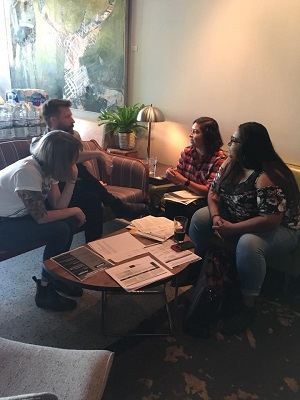 "I'm used to feeling like I can't go to this show or that party" says Ventura, "but when it comes to investing in my community, that's really hard to accept. I can't go to this rally, this fundraiser. It feels like I can't contribute to my community and participate the way that I want to."
This feeling of exclusion and helplessness inspired Ventura and Reno, along with fellow bartenders Laura White and Camille Wigely, to found TIPS- This Is Proper Service, a Raleigh-based support and activism network designed specifically for service industry workers. Ventura says the group of friends and coworkers came together shortly after the 2016 presidential election.
"That was a point when I think a lot of people stood up and said 'what can I do?' Many of those people had an avenue, but as members of the service industry, we're frequently faced with the inability to participate because these things happen during our work hours" says Ventura. "We decided we would try to engage these people, who work these hours and have this crazy lifestyle, and make sure that we all have the opportunity to both receive and give to the community."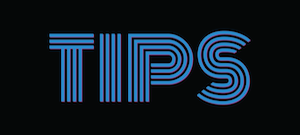 TIPS adopts a twofold approach to engage service industry workers. They provide opportunities to get involved with local charities and nonprofits, and also offer access to community support services that bartenders and servers need, but may be unsure of how to fit into their schedule. It's an approach they developed through trial and error, organizing different events and activities and learning from what the community responded to.
"We went hard and fast right away" Reno says. "We really hit the ground running."
Just getting started proved a challenge, however. The pair quickly found they lacked some of the basic office skills required to run a nonprofit.
"We were really lacking basic 9-5, cubicle-type skills." Ventura recalls. "I type with three fingers. We aren't that adept at emails. We're used to communicating by text message and social media."
"And face to face, across the bar of course" Reno adds.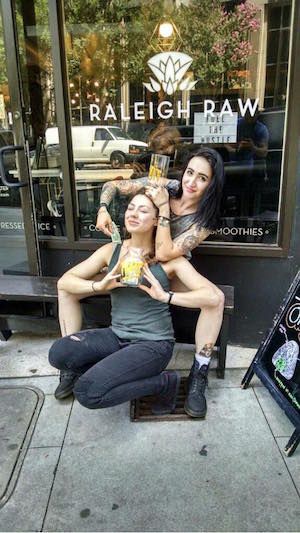 Instead, they relied on skills and resources that are common to service industry workers: person-to-person communication and relationship-building, across a wide network of friends, coworkers and patrons. Through this network, they identified charities who were more than happy to have their support and allies who helped them learn how a nonprofit works.
"We had a lot of support from friends and customers" Ventura said. "James Miller from the LGBT Center of Raleigh sat down with us on multiple occasions for hours. He essentially gave us a class."
The group started out by working with servers and bartenders at local establishments who agreed to donate a set percentage of their tips to a given charity. Over the course of their participation (which has ranged from a single night to an entire month) TIPS spread the word on social media networks, driving traffic to the participating bar or restaurant and raising awareness of the charity's work. They also hosted information sessions at the establishments, where representatives from the nonprofit organizations could speak and other community members could donate money or supplies.
Early successes included collaborations with the ACLU, The LGBT Center of Raleigh and Planned Parenthood. They also worked with North Carolina for Puerto Rico to set up a collection for relief supplies after Hurricane Maria, organized a letter writing campaign with El Pueblo, and coordinated a coat drive with The Oak City Outreach Center. All of these events were organized around service industry schedules, and furthermore, robustly supported by employers and establishment owners. Reno's employer, Trophy Brewing, even designated a special "charity beer" and donated proceeds from its sales.
Part of what makes TIPS work relevant and important to service industry workers is the degree to which they identify with and rely on the organizations that participate. Many bar and restaurant workers are without health insurance and rely on Planned Parenthood for STD testing and reproductive health services. Other individuals, especially kitchen and "back of house" workers, may be undocumented immigrants and rely on organizations like EL Pueblo to advocate on their behalf.
Homelessness, Ventura points out, is also a concern for many service industry workers.
"In a city with rapid growth and slow planning, many of us are getting pushed out of our neighborhoods" she says. "A lot of us live paycheck to paycheck and are really only a couple steps away from living in our car or on a friends couch, and thinking about (homelessness) in that respect. It's not as foreign as it might seem."
This is the other side of TIPS mission: connecting workers with support services they may need but are unsure of how (or when) to access, such as substance abuse counseling. Some of of this work has been in collaboration with other similarly-aligned members in the local community. Scott Crawford, of Crawford and Sons restaurant, holds weekly meetings of the service industry substance abuse support group Ben's Friends. Reno recently helped schedule and facilitate an additional regular meeting on Monday afternoons, when industry workers are more likely to be off work.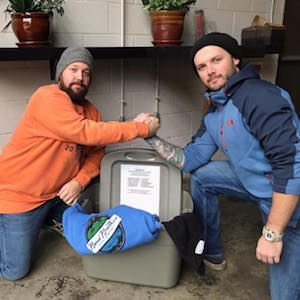 "We see a lot of substance abuse" Reno says "but when we get off work, the only thing open are the bars. It's a culture that promotes binge drinking and drugging."
The group is currently working on a tip-share campaign for the month of April, to benefit Interact of Wake County. Plans include a donation drive, information session and a group tour of the organization's shelter facility. Although they've hit on a model that has proven to be effective, Ventura and Reno are always looking for new ways to expand their efforts and reach new people.
"The biggest thing I've learned doing this is to be adaptable in your mission and your approach" says Ventura. "There are only two of us right now, but we're working on building our board and continuing to grow our efforts to reach people in the industry and connect them with opportunities and support."
---
David Mueller is a second year Masters in Technical Communication student at NC State University.