By Krystin Gollihue
We all know the story of Robin Hood and his band of merry men: a group of plucky outlaws who take from the rich to give to the poor. "While Robin Hood is the central figure of the well-known myth," says Victoria Grantham, Managing Director of Communications at the Robin Hood Foundation, "he did not – and could not – help the less fortunate on his own." His merry men and the townspeople of the story were all equally dedicated to fighting poverty. "Much like the character Robin Hood, we have created a community of caring individuals who are united in the effort to combat poverty in New York. Robin Hood's work would not be possible without our dedicated – and growing – coalition of supporters who help us every day."

Robin Hood is a grantmaking charity founded in the 1980s by Paul Tudor Jones, David Saltzman, Glenn Dubin, Peter Borish, and Maurice Chessa. Paul recognized that New York City was in need of serious help at the time; the city itself was clawing its way back from financial ruin and there were a staggering number of citizens living with poverty and crime. After investing millions of dollars into an underserved school in Bed-Stuy, Brooklyn, he was disappointed by how little advancement there had been. What he also realized was that there were little if any "disciplined, metrics-oriented approaches informed by business practices" available to those involved in charitable giving. A new approach, venture philanthropy, which the Robin Hood uses to this day, uses an evaluation process to assess every grant given so that it is clear what the exact benefit-cost ratio is of investment to human impact. The approach "resonated deeply" with Paul at the time, who was "seeking to ensure…donated dollars had the greatest impact possible."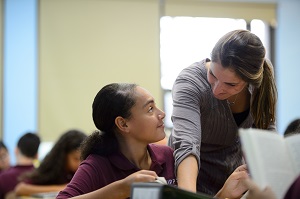 At the core of Robin Hood's grantmaking approach is the metrics they have developed to assess these ratios. The system quantifies the impact of funds given, and Grantham says that the effect is that, "We fund only the most-effective poverty-fighting organizations."
This quantification isn't absolute, though. Robin Hood works with their partner organizations "to ensure they can get the job done through leadership training, management assistance, board placement, and more. If they stumble, we provide the support and expertise to correct most issues. If problems persist, we make the difficult decision to stop funding them." Robin Hood's board also generously underwrites all operating costs, so 100% of donations go directly to affecting poverty.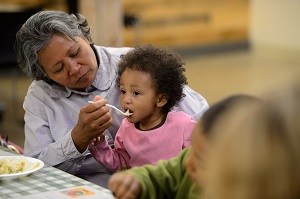 Behind all of this decision-making and guidance, however, is the notion that poverty, however complex, is a solvable problem. Robin Hood's metrics-based approach means that they can afford to "use a mix of sure bets and calculated risks," and this can minimize the risk of an organization failing at addressing their problem. Another example of this is a new longitudinal study undertaken by Columbia University in partnership with Robin Hood called The Poverty Tracker. The study began in 2012 and surveys the same 2,300 households to achieve a more nuanced look at how poverty works in New York City. "Traditional measures of poverty only look at whether a person's income falls above or below a set line," Grantham explains. "However, it does not capture the fluidity and multidimensional nature of poverty. The Poverty Tracker aims to capture a dynamic picture of poverty in New York City and track how individuals move in and out of poverty over time." While no conclusions can truly be made yet from the study, Grantham is optimistic that it can be a critical resource that not only nonprofits, but government agencies and communities as well, can use to understand poverty.
But no problem can only be addressed via numbers and data. "As effective as any one organization can be," Grantham admits, "poverty is stubborn and complex. Battling it requires a whole of community approach – government, non-profits, and businesses all working together." Robin Hood often is the "connective tissue that brings together disparate groups from every walk of life to tackle poverty." In 2011, the organization aimed to address the issue of veterans' struggling in poverty after their tour of duty and brought federal agencies, state government, and city government together with non-profits and businesses. Grantham says that this coalition-building helped to effectively end the crisis of chronic veterans' homelessness in New York City.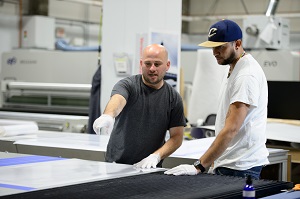 Grantham believes that Robin Hood has "changed how funders approach grantmaking" by integrating data into their funding model. Their model has been replicated across the country and engages donors on a whole different level. Donors know that because of Robin Hood's data-driven metrics, their funds will go towards effective change. "We have some of the most committed and engaged donors out there. Our donors…are genuinely interested in our work and how and why we decide to invest and partner with particular community-based programs."
Grantham believes that in order to combat such a complex issue as poverty, nonprofits must take risks. In the case of Robin Hood, their metrics have allowed them to "take smart risks." While funders may not feel comfortable or have the resources, the ways that data has been integrated into Robin Hood's already-impactful community rallying. In this case, Robin Hood's "band of merry men" include a metrics system that makes the sector more effective and more attractive to donors.
---
Victoria Grantham joined Robin Hood as managing director of communications in October, 2015. She helps Robin Hood, "one of the most innovative and influential philanthropic organizations of our time," (Forbes) share its story and manage its reputation.
Krystin Gollihue is a current doctoral student in the Communication, Rhetoric, & Digital Media program at NC State University.