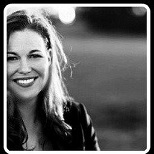 Special to the Philanthropy Journal
By Kate Moynihan
Building local capacity is the key to turning the tide on a whole host of global public health challenges – from tackling communicable diseases to expanding vaccination rates to treating avoidable blindness. By training locals to become subject-area experts within their own communities, and by supporting and mentoring the growth of local service institutions, international nonprofits will succeed in serving exponentially more people.
Now in its 40th year, the Seva Foundation was founded on the notion that – given the right resources and training – communities around the world can care for their own. Our work is focused on expanding access to eye care in remote and underserved regions, but the lessons we've learned are applicable to service providers and donors of any stripe.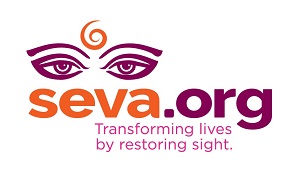 Seva's commitment to a ground-up approach was an organic outgrowth of the firsthand experiences of the organization's founders, most particularly Dr. Larry Brilliant, his wife Girija Brilliant, and others who were frontline practitioners in the global effort to eradicate smallpox. The Brilliants joined a World Health Organization team in the 1970s that was circling the wagons to eliminate this disfiguring and sometimes deadly disease once and for all. Their team literally went door to door in regions where smallpox persisted, to identify infections and administer timely vaccinations to prevent its spread. By taking a hyper-local approach, health workers succeeded in eradicating a disease that was once thought to be unstoppable. The last case of smallpox occurred in 1978.
With smallpox eradicated, Seva was founded in 1978 to tackle another preventable public health crisis: avoidable blindness. Because of their experience tackling the smallpox epidemic, Seva's co-founders built the organization with a deep respect for the value of direct proximity to those in need. From the outset, the organization's approach has been to collaborate with partners within communities to help them provide and expand access to eyecare services.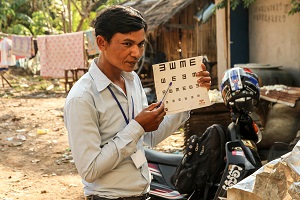 Seva's primary approach to expanding access has been to develop partnerships with local service providers. This work has varied tremendously over the years, from introducing the revolutionary technology of intra-ocular lenses for treating cataract, to training primary care doctors to identify blindness-inducing complications that can result from HIV/AIDS. While some of Seva's work involves eye camps and other one-off opportunities to expand access to treatment, the heart of our work has been to amplify the impact of existing local service providers through training and grants that allow them to enhance ongoing service offerings, like equipment that makes it possible for local doctors to perform more cataract surgeries.
By working in close partnership with service providers in resource-constrained settings, we've learned that one of the biggest hurdles to eliminating avoidable blindness is simply identifying people who would benefit from services and persuading them to access resources available to them. For those living high in the Himalayas or in far-flung African villages, that might mean traveling for a day or more to reach an eye camp or regional hospital. Often, people don't realize that there are simple medical interventions available – from eyeglasses to a 15-minute cataract surgery – that could return them to full sight.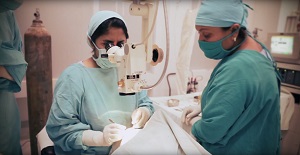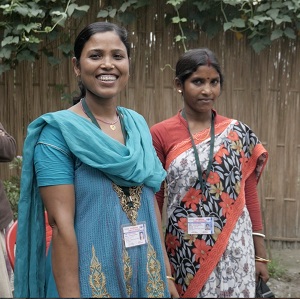 In central and western Nepal, for example, Seva has trained 50,000 Female Community Health Volunteers to detect eye conditions in their home villages and to assist people, and especially women, in accessing services. In some cultures, there is a hesitancy to invest in healthcare for girls and women. Through personal experience with this hurdle, community health workers approach families in culturally-sensitive ways that are most likely to overcome this type of barrier. Eye care centers in these regions now serve 50% women, in contrast to urban Nepalese hospitals, where 70% of patients are male.
Understanding the importance of building local capacity, Seva worked with other international eye care organizations and its existing service-providing partners to launch the Global Sight Initiative (GSI) several years ago. GSI pairs successful eyecare hospitals and clinics in developing countries with underperforming eyecare centers, often in the same country or region. These mentoring partnerships have significantly increased participating institutions' productivity and quality of service. On average, mentee hospitals perform 69% more cataract surgeries annually than in the year prior to joining the GSI network. Seva is leveraging the GSI approach to reach the goal of restoring sight to 5 million people a year by 2020.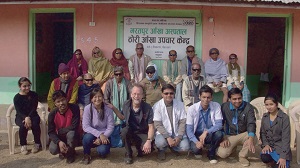 The GSI model holds promise for many international development efforts that are working to help communities do for themselves. This type of capacity-building is far less sexy than direct service provision, but it's vital to ensuring the long-term sustainability of international development efforts. Whether the issue is education, anti-poverty programs, gender equity, or healthcare, building the capacity of local organizations is the only realistic way to address persistent challenges at today's global scale to truly expand opportunity for every person.
---
Kate Moynihan is the Executive Director of the Seva Foundation. Kate has worked extensively in international development and fundraising with social-justice non-profits and related organizations. She serves as a catalyst for change, both identifying and creating opportunities for mission-driven organizations. Kate is currently leading Seva through a transition as they aim to restore the sight of 1 million people a year by 2020.