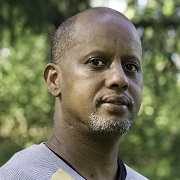 Special to the Philanthropy Journal
By Kayse Jama, Executive Director
During times of drought, Somali nomads send small groups—sahan—on a journey in search of water and grassland. When the sahan find pasture, the entire community moves with them. For nomadic people, sahan in more than a mission; it is a vision for a renewed society capable of self-sufficiency and collective action.

As a nomad child in Somalia, I vividly remember how our survival depended on those we sent in search of home, and I believe sahan encompasses exactly what is now needed to achieve social justice in the United States: a grassroots movement starting with a stalwart group of committed people. We must journey out on our own sahan, across the divides of culture, religion, and race, and work together to move our society to a better place.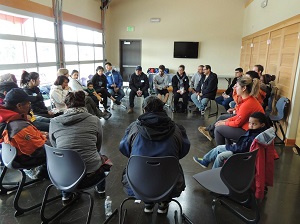 Unite Oregon represents a kind of sahan. Created in 2015 as a result of the merging of two strong nonprofit organizations—Center for Intercultural Organizing and Oregon Action—Unite Oregon trains people of color, immigrants and refugees, rural communities, and people experiencing poverty to work collaboratively for positive social change. We integrate four critical areas to catalyze change and strengthen communities: Community Education, Civic Engagement, Grassroots Organizing, and Intergenerational Leadership Development. We educate immigrants, refugees, people of color, and rural community members on pressing issues through public forums, workshops, and trainings. Our civic engagement programs provide pathways for community members to participate in democratic processes, hands-on projects, and collective actions that produce concrete improvements in their lives. We assist community members in building the organizing skills necessary to collaboratively impact the issues that affect them. And through structured leadership development programs, we enhance the skills of emerging leaders across cultural groups, engendering long-term relationships between diverse people and building the capacity and voice of communities to affect positive change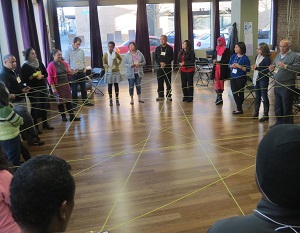 The 2015 merger has already begun to bear fruit both within the state legislature and on the ground. We learned last October of an anti-Islam rally being planned in Medford, and we worked with impacted communities to organize a local and statewide response. At the state-level, we urged allied organizations to sign onto and publicize a statement about Islamophobia and received dozens of support signatures. Locally, we worked with community and faith groups to mobilize over 200 counter-demonstrators and to challenge the Islamophobic message in both traditional and social media. We used the attention afforded by the incident to connect the anti-Muslim rhetoric to ongoing attacks against communities of color in Oregon, including proposed anti-immigrant ballot measures. As a direct result of our efforts, the anti-Islam rally organizers were forced to drop their core message and the anti-immigrant initiatives failed to gather enough signatures to qualify for the ballot.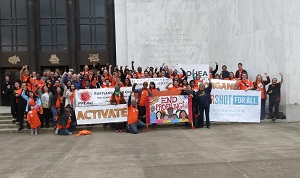 Our nation is experiencing a highly divisive moment, one to which Oregon is not immune. But in truth, immigrants, refugees, people of color, and rural, low-income Oregonians have a great deal in common. Data unequivocally show socioeconomic disparities increasing for both groups. Rural Oregon is representative of many areas that struggle with a constellation of issues, including a depressed local economy, chronic unemployment, shrinking tax bases, leaders who cater to large corporate demands, and significant distance from power and state and local decision-making centers. Likewise, Oregon's largely urban immigrants, refugees, and people of color reflect disparities seen across the country from educational inequity to generational poverty—struggles compounded by both historic factors and the current social/political environment. Unite Oregon aims to organize people most impacted to shift this phenomenon and to move equitable policies in communities across the state, in both rural and urban areas.
By building one inclusive, effective organization comprised of members in both rural and urban/suburban parts of the state, Unite Oregon has the capability to implement programs and strategies that uplift all struggling communities. As a result, Oregonians have the opportunity to discover commonalities across differences of language, culture, and geography, and work collaboratively for positive change. Unite Oregon approaches the problems that all Oregonians face, from the inside out, enabling those most affected by our country's seemingly intractable issues to have a role in solving them. It is, in essence, our sahan. And we hope by setting an example of unity, the community will move with us.
---
Kayse Jama, Executive Director of Unite Oregon, was born into a nomad family in Somalia. He left when the civil war erupted, and finally found sanctuary in Portland. From 2005 to 2007, he trained immigrant and refugee community leaders in five Western states—Oregon, Washington, Nevada, Utah and Idaho—under a prestigious New Voices Fellowship at Western States Center. He has been awarded the Skidmore Prize for outstanding young nonprofit professionals (2007), the Oregon Immigrant Achievement Award from Oregon chapter of the American Immigration Lawyers Association (2008), the 2009 Lowenstein Trust Award, which is presented yearly to "that person who demonstrated the greatest contribution to assisting the poor and underprivileged in Portland," and the 2012 Portland Peace Prize.