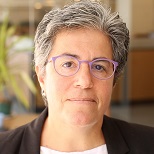 Special to the Philanthropy Journal
By Jacqueline Savitz
Since Oceana was founded in 2001, we have won more than 200 victories and protected more than 4.5 million square miles of ocean worldwide.
Oceana's approach incorporates legal action, political advocacy, scientific rigor and strategic communications. All these tools are used to move decision-makers to do the right thing for the oceans. But the engine of our campaign to stop the expansion of offshore oil drilling is our organizing muscle — the people working on the ground, in the communities that would be most affected.

We have been campaigning to hold back the threat of new offshore drilling for more than a decade. The Bush administration first proposed opening the Atlantic coast to these activities in 2008. It was proposed again by the Obama administration in 2010. In response, we began a grassroots effort that would become known to many, including Senator Sheldon Whitehouse of Rhode Island, as "Oceana's Resolution Revolution," which has garnered national attention, thanks in part to a groundswell of bipartisan opposition.
Oceana's mission is to protect and restore the world's oceans. But we learned early in the campaign that simply publicizing the devastation created by BP's Deepwater Horizon and the impacts to marine life would not be enough to influence key decision-makers. In order to win the fight against offshore drilling, we needed to focus on issues that communities cared about most: jobs and economics.
The strategy worked. When our messages made clear the economic threats of offshore drilling to existing businesses in tourism, coastal recreation and fishing, for example, Republicans and Democrats united to protect their coasts. In an era of partisanship and division, the opposition to expanded offshore oil drilling became a beacon of unity. Americans from all walks of life and political leanings agreed that the economic risks associated with offshore drilling were too great – they simply do not want to take a chance on oil spills and an industrialized coastline destroying their way of life.
To get business leaders and local elected officials on the record, we began to build business coalitions and work with coastal residents to pass city and town resolutions, all opposing offshore drilling. These resolutions did not have the force of law, but they sent a clear message to higher levels of government. Mayors got on board. State representatives got on board. Members of Congress got on board.
Before the end of his term, President Obama responded to the grassroots voices and reversed course by protecting areas of the Atlantic, Pacific and Arctic oceans from new drilling, and the campaign was won.
That was of course until President Trump took office. In a sweeping reversal of President Obama's decision, the Trump administration proposed opening nearly all U.S. waters to offshore drilling. We were discouraged, but not defeated. We rolled up our sleeves and went back to work. Thankfully, we had already laid the groundwork for an even more powerful bipartisan grassroots movement.
Oceana expanded its field capacity, going from four to sixteen grassroots organizers, and we doubled down to ensure that the communities most affected by President Trump's reckless drilling plan understood what was at stake, and that those voices of opposition would be heard by decision-makers. In 2018, we released a report revealing that President Trump's proposed plan threatens more than 2.6 million fishing, tourism and recreation jobs and roughly $180 billion in GDP for only 2 years'-worth of oil and 1 year's-worth of gas. Framing the campaign in these terms resonated with a much broader audience.
As of today, our efforts have resulted in more than 360 local resolutions against offshore drilling activities. We have also garnered the support of every East and West Coast governor, 2,200 local, state, and federal officials, and alliances representing more than 47,000 businesses and 500,000 fishing families.
Expanded offshore drilling is more unpopular now than ever before. Over the course of this campaign, public sentiment has also made a momentous shift. In a 2008 CNN poll, nearly 70% of Americans were in favor of offshore drilling while just 30% were opposed. In 2014, we saw that number shift to 52% and 44% respectively, according to the Pew Research Center. Fast forward to 2018, and another Pew poll showed 60% of Americans were opposed to offshore drilling and just 39% were in favor.
As concern from local elected leaders grew, public opinion followed. In April, the Trump administration indefinitely delayed its plan to open nearly all U.S. coasts to offshore drilling. Offshore drilling is now a hot-button issue, avoided by politicians who seek coastal support.
Oceana is proud to fuel this people-driven movement. When you focus on what is important in communities it can lead to winning results.
---
Jacqueline Savitz is Oceana's Chief Policy Officer. Her background and training in marine biology and environmental toxicology, combined with nearly three decades of policy experience, provide Oceana with a combination of sound science, clear environmental vision and successful leadership.
In addition to overseeing Oceana's work in the United States, Mexico and Belize, Savitz also directs Oceana's new international campaign to reduce the amount of single-use plastic being produced at the source. Savitz was a co-founder of Global Fishing Watch, an online platform that offers the first free global view of commercial fishing, in partnership with SkyTruth and Google. She sits on the Board of Directors for this now-independent organization.