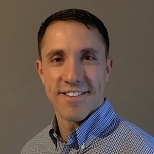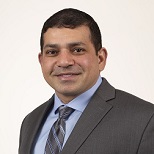 Special to the Philanthropy Journal
By Chris Church and Luis Villa
As a land-grant university, NC State is committed to providing students hands-on, highly-engaged learning opportunities AND to providing research that is of direct, practical use to the fields we work in. Philanthropy Journal proudly presents the latest in a series of evidence-based resource articles developed by Dr. Amanda J. Stewart's masters level Management of Nonprofit Organizations classes. These articles represent a perfect overlap of engaged learning and practical research.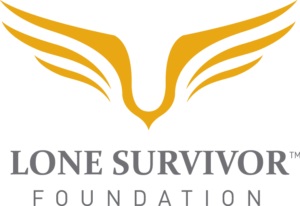 Nonprofit founders are known for their critical role in setting the course for their nonprofit to establish the mission, vision, and strategy which makes possible for a nonprofit to materialize. As such, it is fair to say that well-intentioned founders are the cornerstone behind the initial success of a nonprofit. The Lone Survivor Foundation offers a clear example of a nonprofit that has moved beyond its preliminary success. There are several key strategies that can be taken from the foundation's success such as name recognition and branding, collaboration with like-minded organizations, and portfolio diversification can help nonprofits attain long-term sustainability.
The Lone survivor foundation is a veteran service-oriented nonprofit founded by former Navy SEAL Mr. Marcus Luttrell in 2010. Mr. Luttrell gained national notoriety after authoring the New York Times bestselling book, Lone Survivor which detailed the harrowing story of his survival and the death of his teammates during Operation Redwings in Afghanistan. Mr. Luttrell established the Lone Survivor Foundation to provide therapeutic support to service members, veterans, and their families that was similar to his recovery at his home ranch in Texas.
Capitalize on Name Recognition and Branding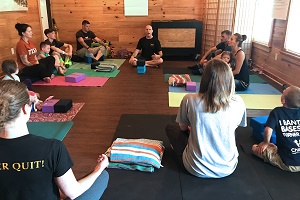 The Lone Survivor Foundation gained instant brand recognition largely due to Mr. Luttrell's compelling book Lone Survivor. From its inception, the foundation used its brand to garner support from donors inside and outside of that veteran service organization space. Many donors were familiar with Mr. Luttrell's story of survival and recovery and gave individual donations and some volunteered to host fundraising events on behalf of the foundation.
Kylander and Stone point out that branding could be used strategically to help strengthen a nonprofit's impact through increased social discourse and fundraising. However, branding is often overlooked by nonprofits in the early stages of the start-up process. It is also important to emphasize that all nonprofits do not have the luxury of having a nationally recognized founder like Marcus Luttrell but they may quickly gain notoriety for their positive effects on the community. Individual donors and corporations often feel compelled to give to a brand- recognizable nonprofit because of established trustworthiness derived from demonstrated performance and quality of services rendered. Creating a brand that raises awareness of a nonprofit's mission may also help increase an organization's donor base. Nevertheless, nonprofits should be aware of the motivation or expectations that frequently accompanies those donations and makes informed decisions when accepting them. Some donors may have ulterior motives such as buying access to the founder or simply gaining recognition. Through experience, the Lone Survivor Foundation has become an excellent steward of its brand by vetting potential partners based on mission and common goals.
Collaboration
With over two million tax-exempt organizations operating in the United States, it is prudent to wonder about the many reasons that drive nonprofits to collapse prematurely in their life cycle. Acar and Guo show how this can be attributed to the extensive demand for services contributions. Regardless of the reasons, nonprofits often place their future at peril by acting in isolation against complex problems and draining valuable resources spinning reinvented wheels while resources grow scarce. Collaboration amongst nonprofits may be an obvious alternative when considering the myriad of services provided by nonprofits which may confuse donors that must decide which organization to support that will make the best use of wheels. Given these circumstances, collaboration should be a topic of relevance worth including in a nonprofit's strategy to alleviate external dependencies and uncertainties in the procurement of valuable resources.
The Lone Survivor Foundation portrays an organization that understands and employs traditional business approaches but also recognizes the need to evolve and adapt. Recognizing the value of mutually benefiting relationships acquired through collaboration, LSF partnered with Combined Arms Houston; a nonprofit that serves as an umbrella to over 40 veteran-focused nonprofits that provide access to more than 300 resources. According to Harold, a few arguments can be made to highlight the success of the Lone Survivor Foundation and to teach future start-ups regarding the need for collaboration: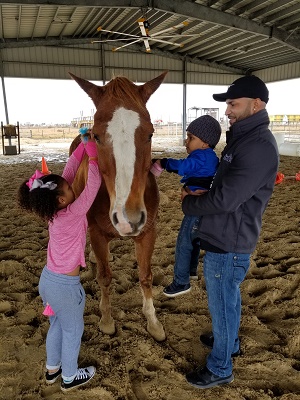 1. Specialization of Labor
A single organization cannot provide for everything that a consumer wants or needs. Therefore, it makes sense to become the best that they can be at delivering one or a few services rather than delivering less than optimal services to their clients. Collaboration amongst nonprofits allow organizations to work together serving the same customer in numerous ways.
2. Economies of Scale
In the nonprofit sector, this can help reduce the cost of delivering services. LSF's partnership with the 40+ organizations that operate under the Combined Arms Houston umbrella helps reduce client referral time and administrative expenses, but most importantly, it promotes a faster response time to deliver critical services to clients.
3. Network Outcomes
Positive relationships and a robust network of supporters truly matter. Collaboration between nonprofits with similar ideals and strict operational standards can help strengthen a nonprofit's brand. When adequately nurtured, network relationships can help nonprofits increase their operational reach while still reaping the benefits of a strong network diversity. This is important for start-ups as they can only communicate and influence a limited number of people during the early stages of their life cycle, but when several nonprofits collaborate, their sphere of influence expands reaching a greater audience potentially promoting faster growth.
4. Founder syndrome.
It can be inferred from the Lone Survivor Foundation's mission and success in the initial stages that the organization did not assume a paternalistic and secretive position. Instead, the nonprofit understood the value of cooperating with like-minded organizations within a consortium. Lone Survivor Foundation works in cooperation with other veteran service organizations to enhance the collective impact of their services to achieve common goals. LSF has proven that it is possible to collaborate without losing their identity or deviating from the mission.
Understanding that achieving collaboration amongst nonprofits can be challenging, Chandler offer suggestions for overcoming barriers and achieving unity of effort:
Consider the potential effect on the brand – Devote adequate time to analyze the operating environment and nonprofits of interest. The idea is to find organizations that share similar values and to engage potential partners with a positive mindset.
Define shared goals and articulate strategies to achieve goals – Remember that collaboration requires active communication and effort from all parties involved. One way to spark a conversation that reveals shared ideals or any hidden agendas could be by conferring the objective(s) that would be achieved collectively and why.
Be transparent – Sharing power with individuals or organizations on decisions that affect one's nonprofit can be difficult. This is where professionalism and transparency play a major role. Nonprofit managers must have the knowledge and experience to identify potential conflict and intervene promptly to eliminate or clear any friction points that may adversely affect the partnership.
Focus on the strategic goal – Any relationship between a few or several individuals or organizations is bound to eventually result in conflict. As such, it is important to recognize the conflict and acknowledge it quickly while remaining focused on the mission and shared objectives.
Move Beyond Special Event Fundraising
In keeping with basic economic principles, most people would agree that diversification of a portfolio is a critical aspect to achieve financial sustainability. Therefore, nonprofits must be deliberate when making decisions about asset allocation. They must diversify funding sources to increase their odds of success during start-up and enhance chances of attaining long-term sustainability.
Moving beyond the initial founder stage can be a challenging task for a new nonprofit operating in the US today. Even though Lone Survivor Foundation finds its greatest success through special events such as annual galas and through third-party fundraising efforts, taking advantages of proven tactics such as brand recognition, collaboration, and diversification has helped the organization in its quest to develop long-term sustainability for the future.
---
Lieutenant Colonel Christopher Church is an active-duty Army Military Police officer stationed at Fort Campbell, Kentucky. Chris is a recent graduate of the Masters of Public Administration program at NC State University.
Luis Villa is pursuing a MPA with emphasis on nonprofit management at NC State University. He is an Army Special Operations Officer and has vast experience working at various levels of government /interagency in the United States and with nonprofits in the Caribbean and Central and South America. In addition to pursuing his MPA, Luis holds a Bachelor of Science in Healthcare Management, and an MBA. He speaks English, Spanish, Italian, Portuguese, and Chinese Mandarin.