Special to the Philanthropy Journal
By Ladan Judge
In 1999, Delfarib Fanaie and her husband Farshid Samsami traveled to Iran, the country of their birth, with the intent of adopting a child. Over the years spent in Iran, the couple witnessed firsthand the plight of impoverished and malnourished children in the region. Instead of one child, they ended up bringing three into their family, but took the heartache they felt for every other child they couldn't help back home with them and became determined to take other action on their behalf.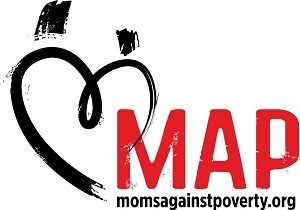 Delfarib Fanaie rounded up friends and other like-minded individuals to get involved in childhood poverty aid programs, an effort which evolved into the creation of Moms Against Poverty (MAP,) which officially launched as a nonprofit in 2008. What began as the combined effort of a small group of caring individuals has since expanded into a nationwide network spearheading a variety of childhood enrichment programs, while also cultivating a global orphan care paradigm, with programs in 13 different countries.
MAP was founded so that no child has to say, "WHY NOT ME?"
MAP's recent endeavor, the Nutrition Outreach Program, partners with schools and shelters to fulfill the emergency nutrition needs of children facing food insecurity. According to the National Center for Children in Poverty, about 15 million—21 percent—children in the United States are part of households with incomes below the federal poverty threshold, a measurement which itself has been shown to underestimate the actual needs of these families. No Kid Hungry estimates that, of those 15 million, 13 million live in "food insecure" homes, which is a somewhat euphemistic way of phrasing a severe issue: these homes do not regularly have enough food for their families to eat.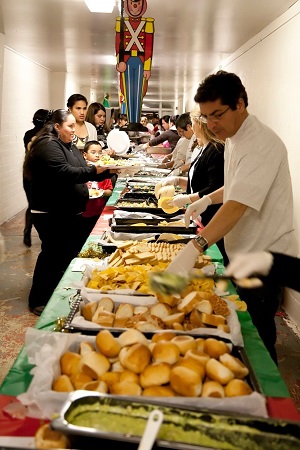 Many of us have skipped a meal because we've been too busy to eat, but by the end of the day we feel weak, headachy and nauseated; our brains feel foggy and we get sleepy and cranky. Now imagine being a child, your brain and body not yet fully developed, trying to spend a full day at school learning, battling all those symptoms. Imagine being that child and having that feeling more than one day a week, not to mention the uncertainty about when that next meal will come, when those sick and foggy feelings will end so you can learn and play with your peers.
MAP aims to fill the gaps in state- and federally funded child hunger programs, which typically operate through schools, to make sure the children and families who need it are receiving meals even when school is closed or out of session. On a regular basis, MAP delivers organic protein and vegetables to partner schools, shelters or centers, which is then distributed to children and families based on need. MAP also provides freezers to many of the facilities to help preserve the perishable food, cut down on waste and ensure as much fresh, nutritious food gets to as many of the families who need it as possible.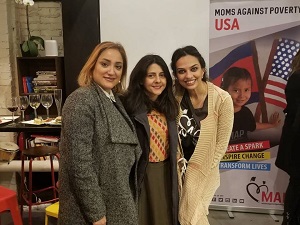 The emphasis on nutrition in MAP's particular program is also unique, in comparison to many government-backed hunger assistance initiatives. For budget and logistic reasons, most of the food provided through these programs is either dry or canned—shelf-stable—goods.
However, the fact is, the importance of fresh produce and good sources of protein cannot be underestimated when it comes to early childhood development. Most of us know that a properly balanced diet that includes a healthy ratio of carbohydrates, protein and fats, as well as daily recommended allowances of vital vitamins and minerals, can help prevent a whole host of health problems at any stage of life. But in children particularly, adequate nutrition and hydration is vital to brain development and can make or break a student's academic performance. For instance, according to the Center for Disease Control, eating a healthy breakfast is associated with improved cognitive function (especially memory), reduced absenteeism, and improved mood.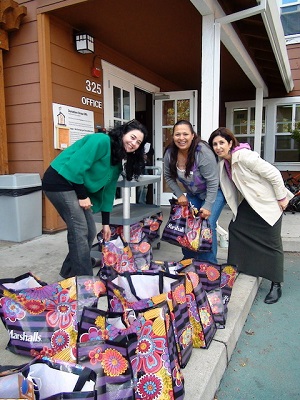 MAP provides nutritionally balanced meals including fresh vegetables like peas, broccoli and cauliflower, as well as lean, healthy proteins like organic chicken and fish, with beans provided as protein to account for those with vegetarian diets. The program was designed in collaboration with counselors and principals from pilot schools, with foods chosen specifically to supplement the dry and canned goods they were receiving from other programs. Since its launch, MAP continues to evaluate the program in conjunction with various center directors and heads of school districts and has received overwhelmingly positive feedback, specifically that MAP provides the balanced nutrition that the children need for their mental, emotional and physical health.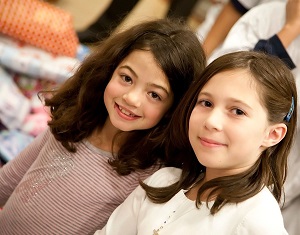 In addition to supporting the needs of children themselves, this kind of nutrition program alleviates the stress on families who struggle to provide every day. MAP also provides this food to siblings and parents of children associated with their outreach centers, and takes some of the financial burden of food off parents so that money can be directed to other expenses. Not to mention, the daily anxiety of not being able to feed your kids or keep your bills paid also has a significant affect on your child; they can feel it too and often absorb it to the detriment of their own mental well-being.
Programs like MAP's give parents a small, but much-needed break from the constant stress of being poor, and the peace of mind that their kids' bellies are not just full, they're full of the nutrients they need to be healthy, do well in school and set themselves up to escape the cycle of poverty.
---
Ladan Judge is Co-Founder and Chief Operating Officer for Moms Against Poverty (MAP). Started in 2008, MAP has grown into a nationwide network spearheading childhood enrichment efforts. MAP is also developing orphan care programs in 13 countries. Judge holds a Doctorate in Vitalistic Healing and Homeopathic Medicine, a Masters in Pathology of Disease, a Bachelor of Science in Electrical Engineering, and is an E-RYT 500 Yoga Alliance Certified Yoga Instructor.