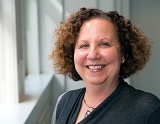 Special to The Philanthropy Journal
By Shari Freedman
When it comes to a nonprofit's finances, the pressure is on – to provide better visibility into the financial health and sustainability of the organization, demonstrate that the organization is a good steward of funds, and demonstrate maximum impact for dollar spent. With organizations like Charity Navigator, Givewell and GuideStar giving donors more visibility into the financial effectiveness of a nonprofit, it's critical to be able to deliver rock-solid numbers that connect income to impact for donors. Keeping donors in the loop on metrics is critical. And at Room to Read, where we pride ourselves on measuring results, our ability to illustrate to our donors their Return on Mission (ROM) can be even more impactful. After all, what could be more meaningful than impacting more children's ability to read at a global scale?
Why Does Return on Mission Matter?
ROM is a method of measuring the impact that a financial investment has on the organization's ability to achieve its mission. While this seems somewhat strategically aspirational, on a tactical level, ROM can be demonstrated by mapping specific spending decisions to program outcomes, such as percentage of children reading at fluency level, number of library books checked out or percentage of girls who stayed in school, advanced to the next grade, or graduated high school.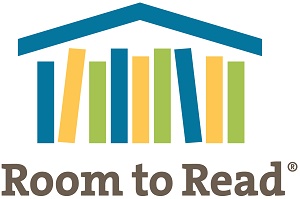 For donors, requesting evidence of ROM is becoming more common. Even when donating to a nonprofit with a great mission and a committed leadership team, our investors want to ensure that their funds are managed effectively. Organizations like Room to Read that can show direct links from expenditures to mission prove competency and, in turn, retain the trust of current donors and attract new ones. Demonstrating ROM allows organizations to confirm operational excellence with a measurable record of impact that moves beyond ROI calculations.
Tracking each individual donation and expenditure is no easy task. As an organization grows, so do the challenges associated with such tracking. Even organizations that began with a transparent process may struggle to maintain their commitment to reporting impact as they scale.
We faced this challenge at Room to Read. After a period of rapid expansion and program evolution, our growing organizational complexity required a much more robust infrastructure to maximize and measure our impact through program outcomes. We knew that it was imperative to maintain a high level of transparency and accountability to retain funding and donor trust. With our focus on program outcomes, the underlying changes in program implementation, as well as growing donor interest and diversity, we recognized the need for a new strategy to deliver timely insights into project performance.
Implementing a Return on Mission Strategy
To keep up with our growing operations and more efficiently gain visibility into our ROM, we implemented a cloud-based financial management technology, called Sage Intacct, to more effectively and efficiently track our financial information at a deeper level. We configured the software to integrate with our other systems (Salesforce) to monitor key insights on program impact, reach and outcomes, including the number of children benefitted, books checked out, children's reading fluency and comprehension, girl's progression through secondary school and the girl's development of life skills. These data-driven insights will give us the ability to tie our financial information to operational data and help us tell a more informative story about the cost effectiveness of our programs as well as our program progress over time. The cloud-based system also made it quick and easy to provide meaningful insights to our donors about how our funds are being used.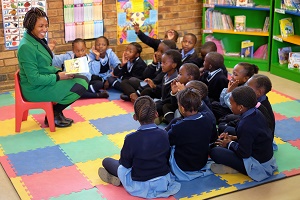 To further facilitate our achievement of ROM, we have a robust annual planning and budgeting process in place for our programs, which is managed through Adaptive Insights and sets our projections for the year. The tracking of expenditures against budgets at a detailed level ensures that we are keeping our costs in check, thereby ensuring ROM. As our program and funding options grow more complex, these cloud-based systems enable us to adjust our tracking and reporting processes accordingly. When a large federal or corporate donor funds a multi-year literacy program across multiple schools, for example, we use the reporting functions to accurately outline the specific cost associated with each programmatic expense component, as well as the program's impact to date, which increases our credibility and accountability as an organization.
With a ROM reporting process in place, it's also easier to demonstrate that restricted funds are being used as intended. We can clearly demonstrate cost per project or cost per child to our donors, which allows us to maintain funding from institutional donors, which may have intense reporting requirements.
In addition to being able to measure and demonstrate the impact of spending decisions on the program, a focus on ROM also helps guide internal investment decisions as our funding grows. With the real-time insights, we should be able to confidently answer, "If we had an extra dollar per child, would it be best spent on another day of training, another set of books, or something else?"
How Can You Measure Return on Mission?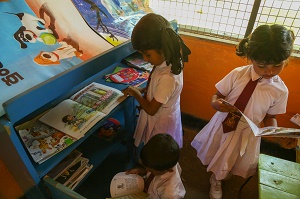 To get started tracking ROM, begin with an audit of the metrics you currently track. For example, at Room to Read we started with output data such as number of libraries established, number of books published, number of girl's receiving support. We have a very clear and established methodology of how we consistently collect this data. But to go further and deeper, we asked ourselves what would we need to be able to address the cost effectiveness of our programs. As such, we developed additional outcomes metrics that measure children's reading skills (fluency and comprehension) and girl's development of life skills that will help her make progress towards her life goals. We look beyond what we do and try to look at what happens as a result of our work…the real benefits of our work for children's lives. Being able to tie these outcomes to financial data helps us tell a much more impactful story for our donors.
The ability to provide a transparent view into the difference each donation makes can help you attract and maintain an ever-growing donor base. Demonstrating ROM strengthens the relationship of trust and mutual investment with your donors. But most importantly, a solid ROM strategy ensures that every dollar you spend is most effectively tied to your mission. And that's something that every nonprofit can get behind.
---
Shari Freedman is Chief Financial Officer at Room to Read. Shari has over 25 years of international financial, non-profit and administrative management experience with companies ranging in size from $35MM – $150B. Prior to joining Room to Read, she served as CFO at Niman Ranch, Wordwise, Inc. and most recently with One Medical Group – all for-profit companies but with important social missions as well.