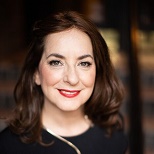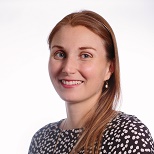 Special to the Philanthropy Journal
By Cheryl Hughes and Lilly Weinberg
Across the country, in big cities and small towns, community foundations are leading a new civic engagement movement – On the Table – that encourages local residents to drive change in their communities by sitting down, face-to-face, over a meal and talking to one another. A national initiative, On the Table focuses on the importance of respectful, public discourse as a community-building strategy.
What Is On The Table?

Created by The Chicago Community Trust in 2014 as part of its 99th anniversary celebration, On the Table is a unique forum designed to elevate civic conversation and inspire action. It brings groups of 10-to-12 friends, neighbors, colleagues and even complete strangers together in conversations held throughout a community on a single day to generate new ideas to strengthen neighborhoods and create positive change.

The award-winning model has since been replicated to engage more than 250,000 residents in more than 30 communities across North America. In 2017, the John S. and James L. Knight Foundation expanded the initiative nationally to 10 cities where it invests, in order to support resident-driven problem solving and foster civic engagement.
History
The Chicago Community Trust initially designed On the Table to build momentum toward and to complement the vision and mission of their upcoming Centennial. However, based on an overwhelming response from participants who expressed a deep hunger for increased dialogue, relationships and problem-solving within and between Chicago communities, the Trust resolved to continue On the Table. The initiative evolved into an annual forum as part of the Trust's ongoing commitment to inspiring civic engagement and philanthropy.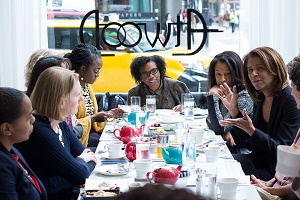 During the Trust's inaugural On the Table – convened on Monday, May 12, 2014 – nearly 1,100 mealtime conversations were held at private residences, backyards, local restaurants and other community locations. That first year, more than 11,500 Chicagoland residents of all ages, from all walks of life and socioeconomic circumstances engaged in thought-provoking discussions about how to build and maintain communities that are strong, safe and dynamic. On the Table conversations have taken place across the Chicagoland region in the month of May every year since – engaging approximately 200,000 Chicago-area residents over the past five years.
In response, the Trust launched two programs – the Acting Up awards and Neighborhood Networks – to support actionable ideas emerging from On the Table. To date, $450,000 has been awarded to 184 projects. From an event to provide accessible breast cancer screenings for women with disabilities and art workshops for senior citizens, to providing local youth with free bike helmets and bicycles, little libraries built in neighborhoods across the city and more, the Trust has seen the community drive action coming out of these conversations.
In 2016, with support from the John S. and James L. Knight Foundation, the Trust hosted an On the Table learning symposium attended by more than 60 individuals from 40 cities in 25 states and Canada representing community foundations, government and nonprofit organizations interested in learning more and potentially replicating the initiative.
The Knight Foundation funded pilot program in 2017 drew in 40,000 residents in 10 U.S. cities for mealtime conversations to talk about ways to address pressing community issues. In 2018, Knight renewed its commitment to the initiative with an additional $2 million to support On the Table in 10 cites for another two years, through 2019. Support for On the Table forms part of the foundation's efforts to help cities attract and keep talented people, expand economic opportunity and create a culture of engagement.
The Trust and Knight Foundation have partnered to create the On the Table National Learning Network – a virtual learning community for foundations, civic institutions and nonprofits who have replicated or have shown interest in replicating the On the Table model. The Network will launch in early 2019. For more information, visit www.OnTheTableNetwork.com.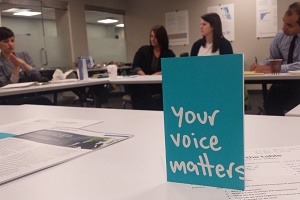 Impact and Outcomes
Insights from these conversations have been used to inform city planning, program development and grant-making, as well as to provide a forum for local stakeholders to tackle a single critical issue facing their community.
Communities have surveyed On the Table participants to identify common themes and concerns, as well as to assess how participation in the conversations can influence civic engagement moving forward. In 2017, conversations from the 10 Knight cities showed that On the Table spurred new connections with neighbors and encouraged civic action. Many respondents reported making new connections with other respondents, including speaking with someone new (62%) and making plans for future action (18%). Nearly 9 in 10 respondents (86%) said they were somewhat-to-very likely to take action after On the Table, with 40% saying they were very likely.
In communities big and small, On the Table has demonstrated time and time again that when we come together — to listen to and learn from each other – we have the power to create meaningful, sustainable change. Meet. Share. Do. To learn more, visit www.OnTheTableNetwork.com.
---
Cheryl Hughes is senior director of civic engagement at The Chicago Community Trust, where she leads strategy implementation to build social capital within and across communities. Her career has focused on creating innovative programs, engagement models and public initiatives in the civic sphere – most recentlyOn the Table, a day of civic dialogue and action engaging nearly 200,000 people throughout the region. This award-winning model is now being replicated in more than 30 communities across the nation.
Lilly Weinberg, director/community foundations, joined Knight Foundation in August 2012. She is the program director with the Community and National Initiatives, managing Knight's $140 million investment in 18 small to midsize Knight communities. Weinberg graduated from the Harvard Kennedy School and the MIT Sloan School of Management, where she concurrently earned master's degrees in public administration and business administration. A resident of Coconut Grove, Weinberg is active in Miami civic life. In 2018, she was chosen to participate in the Leadership Florida Connect Program and Miami's Young American Leadership Program at Harvard Business School. She also serves on the Board of Directors for the International Downtown Association and The Friends of the Underline, a proposed 10-mile linear park and urban trail under the Miami-Dade Metrorail.