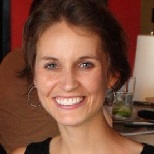 Special to the Philanthropy Journal
By Katie Todd
When we feel outrage, inspiration, or loss, we may feel compelled to take action, to find a way to rectify a wrong, or to elevate an issue to a broader audience. In today's world, this can often take the form of someone forming a new 501(c)(3) nonprofit – creating an organization that's mission is a result of the leader's personal experience.
Starting a new nonprofit organization is not inherently a bad idea. At the same time, there needs to be a reality check prior to launching a new effort that may undermine similar missions, stretch already over-strapped resources, and do more harm than good for the cause and for the broader nonprofit landscape.

Below, I'm going to focus on five arguments against starting a new nonprofit – or – at least five considerations to mull over before becoming another name in the Guidestar handbook.
1. Your story is likely not unique.
The particular catalyst that drove you to consider starting your own nonprofit is your story – and nothing can take that away from you. Still, the likelihood that someone else within your community, state, or region has had a somewhat similar experience and has translated that into a nonprofit organization is fairly great.
The sheer number of nonprofits is daunting. In the United States, there are more than 1.5 million tax-exempt organizations[1]. This includes over 1 million public charities along, not to mention private foundations (104,000) and non-501(c)(3) nonprofit organizations (i.e. membership and fraternal organizations, advocacy nonprofits, civic leagues, etc.). All of these nonprofits require a Board of Directors and funding not to mention the bonus of potentially having staff, programs, and volunteers.
It gets even more competitive on a statewide level. Here in North Carolina, there are more than 10,300 501(c)(3) nonprofits with annual revenues over $50,000.[2] Again, each of these organizations have legal obligations to comply with their federal tax standing, which requires people, time, money, and energy – all things that are finite, especially on a local level.
2. Resources grow scarce while demand grows high.
Nonprofits should never translate to "not making a profit." If you aren't bringing money in the door, your opportunity to have an impact is nil. However, the ability to secure adequate funding is getting harder and harder with each passing year. With state's tightening their budget allocations to nonprofits and increased stringent requirements for federal and private sector funding, the financing pool has become smaller as more and more swimmers crowd the waters.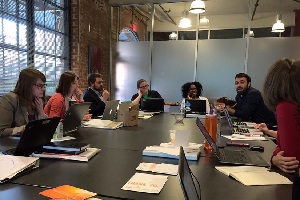 Here in North Carolina, 78% of NC nonprofits saw more demand for their services in 2014, but only 40% were able to meet the demands[3]. Economic stress, population growth, and social problems increase the demands on nonprofits.
Since resources are strapped, it should be our due diligence as leaders to not reinvent the wheel when possible. As the folks at Idealist note: "In many communities, a full range of nonprofits are already hard at work. Finding a way to extend and support the work already being done may well yield greater benefit more quickly and at lower cost. The details will be different, of course, but spending time thinking about alternative paths toward the goal is an essential part of the planning for any new organization."[4]
This may require us to put away our pride. But, if we want to truly address a social inequity, we need to think outside of our self. Which is a perfect segue to number three…
3. Putting personal motivation before the greater good.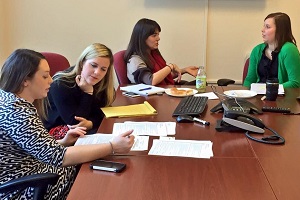 Most people begin nonprofit organizations with the best of intentions. They have witnessed a need or a gap in a service that would improve society and our overall quality of life, whether it is addressing resources to treat a specific medical condition; providing educational enrichment services in areas of high need; protecting drinking water sources; or increasing access to affordable housing or transportation options.
One of the pieces of nonprofit work that can get lost in the shuffle: your nonprofit organization can't be about you and your story forever. Unfortunately, that does tend to happen, especially as founders stay in the executive role for years and years. This often leads to high staff turnover, inability to adapt as needs change, and troubling relations with funders and Board of Directors who may begin pushing back.
Additionally, if you continue to put personal motivation before the broader community, it makes it nearly impossible to collaborate with other similarly-aligned organizations. If you are willing to own that it may be difficult for you to set your own intentions aside, consider it a signal to abandon the idea of starting your own and find those that have similar missions and visions. You will then have the opportunity to enhance those organizations with your story and experience, adding to the community rather than detracting or undermining.
4. Nonprofits aren't always the best solution
There is this bizarre nomenclature that nonprofit work is easy. This was clearly started by someone with zero nonprofit experience. It is a demanding task to ensure the sustainability and viability of a 501(c)(3) organization. Even the initial paperwork to launch the organization, starting with articles of incorporation for your state and then moving on to federal income tax paperwork and all of the documentation required for the organization itself (such as bylaws) take a serious time investment.
If you are set on the idea of starting something to raise awareness for your cause, consider starting a for-profit that is modeled as a social enterprise. What are some benefits of going this route? First, for-profit companies have a clear owner (shareholders, founders, etc.) depending on whether it is a publicly-traded company. This can create a stronger feedback chain than a nonprofit governance board. Additionally, some of the administrative hoops disappear for for-profits. While honoring transparency and fiduciary responsibility go without saying, for-profits won't be tied down with grant monitoring and evaluation, which can eat up staff and board time. Check out this New York Times case study[5] on the social enterprise vs. nonprofit dichotomy.
5. Short term vs. long term
You may think differently, but I'd like to posture that we are a fairly reactive society (hello Twitter). And the issue that is consuming all of your mental and physical drive today may not provide the same energy six months or even a year from now.
Starting a nonprofit is a big lift. Do your homework first. Grantspace suggests that step one in the question of how to start a nonprofit organization is to conduct a needs analysis. "Find out if organizations (nonprofit, for-profit, or government) are already doing the same or similar work in your community. It will be harder to get support if you are just duplicating existing services, versus improving or adding to them. "[6]
Creating a nonprofit requires you to draft a mission statement, write a business plan, recruit and develop your future Board of Directors, incorporate your nonprofit, file for tax-exempt status, register for charitable solicitation license, prepare appropriate paperwork, follow rules governing appropriate conduct for 501(c)(3) organizations (no political activity)…
Feeling winded? You should. One of the ideas behind formalizing the nonprofit sector in federal law was to legitimize community efforts that were already in place to address gaps in service. But, these laws weren't intended to open a floodgate of new organizations that would compete to provide the exact same services. This pushes the nonprofit sector into a murky area of working to make certain stakeholders happy instead of a broader community impact.
Starting your own nonprofit isn't necessarily the wrong approach. Take a moment to survey the landscape first, see what's already out there, reflect on your own capacity, and then make a decision that balances the will of the head and the heart.
---
[1] National Center for Charitable Statistics. http://nccs.urban.org/statistics/quickfacts.cf. Accessed April 20, 2016.
[2] NC Center for Nonprofits. "Quick Facts: Nonprofits' Impact on North Carolina." https://www.ncnonprofits.org/sites/default/files/public_resources/NP%20Impact%20160111.pdf
[3] NC Center for Nonprofits Fact Sheet. https://www.ncnonprofits.org/sites/default/files/public_resources/NP%20Impact%20160111.pdf
[4] http://www.idealist.org/info/Nonprofits/Startup1
[5] Chhabra, Esha. "A Social Entrepreneur's Quandary: Nonprofit or For-Profit?" New York Times. July 10, 2013. http://www.nytimes.com/2013/07/11/business/smallbusiness/a-social-entrepreneurs-dilemma-nonprofit-or-for-profit.html. Accessed May 5, 2016.
[6] Grantspace. http://grantspace.org/tools/knowledge-base/Nonprofit-Management/Establishment/starting-a-nonprofit Acessed April 21, 2016.
---
Katie Todd oversees online advocacy, fundraising, and communications as the Director of Digital Strategies for the NC League of Conservation Voters. Additionally, she is the current chair of the Young Nonprofit Professionals Network Triangle NC chapter.