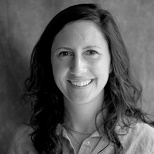 Special to the Philanthropy Journal
By Stefanie Weiland, Executive Director
Local partnerships and collaboration are essential to the success of a new or already established nonprofit. Even more, these partnerships can quickly multiply the impact a nonprofit has in its areas of operation. By encouraging and building on existing efforts and resources, and by developing working collaborative relationships with local people, your nonprofit will see maximized return on investments.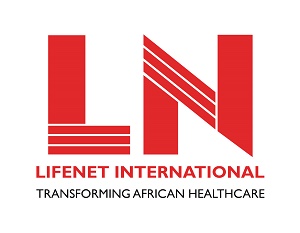 Through my work at LifeNet International (LN), where we transform African health centers to provide quality, sustainable care, I've discovered that local partnerships and collaboration are central to improving health systems in Africa. No one knows African healthcare systems better than African healthcare professionals. As LN takes the time to research and listen to local voices, we learn about the strengths, needs, and unique complexities of each country's healthcare system. Through our strong relationships with local partners, we had the opportunity to bring our expertise in franchising and business-minded thinking to the table as we worked together to seek solutions to the healthcare needs facing Africans every day.
Through that collaborative and co-creating process, LN developed its model of providing quality-of-care interventions to hard-to-reach health facilities in Africa. These interventions often include essential medical and management trainings, and access to quality equipment and pharmaceuticals. By building trusting relationships and tying all LN interventions directly to the work of local partners, LN is able to rapidly improve the quality of care for patients in high-need and hard-to-reach areas. But LN's local partnerships don't stop with individual health facilities. Our close collaboration with local governments and healthcare oversight bodies makes the LN model even more impactful and sustainable, improving the care received in more than 1 million patient visits every year through health facilities in the LN network in Uganda, Malawi, the Democratic Republic of the Congo, and Burundi. Our organization is just one example of how local partnerships and collaborations maximize impact and improve the chances for success for nonprofits.
In my experience with local collaboration and partnerships, four essential lessons have emerged that can transform and improve your organization's impact.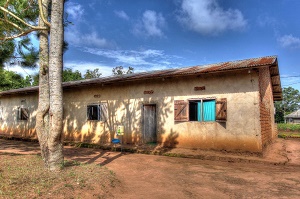 Local partners lead the way. Listening to local voices, especially if your team or organization is coming from outside of the area you're working in, is vital to understanding needs and pursuing workable solutions. No one understands the needs and complexities of problems in a country, region, or even institution like local men and women who are already working hard for change in those areas. As you take the time to listen to local voices and develop partnerships with people in your areas of operation, you will find that those relationships—built in trust—become the foundation of your success. Without local partners leading the way it's difficult to create lasting change in a complex environment.
Local partnerships maximize impact. By partnering with existing organizations and individuals in your areas of operation, you will effectively reduce redundancies and eliminate waste, maximizing the impact of your organization's efforts and dollars. When nonprofits take the time to pay attention to the organizations and people already making a difference in their area of operation, they will often find potential partners who can help maximize their impact. This method of asset-based development seeks to engage, partner with, and support the existing strengths and capabilities of local people and organizations. This leads to sustainable, locally-fueled success and the potential for increased impact in the region.
Local partnerships lead to lasting change. Sustainability is an ever-present concern for non-profit organizations. Through my nonprofit work I have learned that partnering with local organizations, governments, and individuals leads to more sustainable, long-term change. As local organizations and local influencers grasp the importance of the work of your nonprofit, they will become personally equipped and empowered to own and sustain those changes. This local ownership will help build sustainability into the very fabric of your organizational work.
Collaboration fuels innovation. When outside nonprofits collaborate with local people, they create the ideal conditions for high-impact innovations and creative solutions to develop. When we work to intentionally develop relationships with local people, each of us bringing diverse sets of skills, resources, and thoughts to the table, our combined efforts create an innovative synergy that is impossible to replicate as a single organization.
Local men and women will always have valuable insights into the needs, strengths, and weaknesses that outside organizations can't see on their own. By working together and building relationships with local people and institutions, nonprofits can set up and fuel their programs for increased success and longevity. The more nonprofits work, innovate, and collaborate with local people and organizations, the more lives are impacted and improved in sustainable ways.
---
Stefanie Weiland is the Executive Director of LifeNet International. She is a graduate of the London School of Economics, Georgetown University's School of Foreign Service, and the Monterey Institute of International Studies, with degrees in development, management and security. Stefanie is passionate about improving healthcare systems in sub-Saharan Africa.